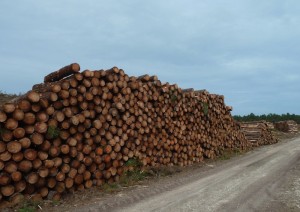 In a recent First Circuit, Court of Appeal case, the court affirmed the Office of Workers' Compensation judgment dismissing the allegations that an employee's alleged pain issues were related to his work accident, that his employer should have authorized his choice of orthopedist, and that he was entitled to penalties for missed medical payments.
In this case, Joseph Brown worked for a logging company and was injured during the course and scope of his employment. Mr. Brown filed a disputed claim for compensation against the logging company and its claims administrator, but he did not provide specifics about his injuries. The logging company then submitted a report to the Office of Workers' Compensation, listing injuries to Mr. Brown's collar bone, left ribs, and back. Mr. Brown filed a second disputed claim for compensation, listing injuries to his shoulder, ribs, back, chest, and neck and claiming entitlement to penalties and attorney fees due to the failure to pay indemnity benefits when they were due.  There was a final judgment and negotiation for the payment of past due benefits.  A joint motion stipulated that payment to Mr. Brown would be in full satisfaction of the judgment as to past sums due.
Mr. Brown's third disputed claim for compensation is at issue upon appeal. This third claim concerns additional injuries and failure to pay for and authorize medical treatment. The appellate court stated their manifest error/clearly wrong standard of review.
First, the court found that Mr. Brown's claim for penalties and attorney's fees is precluded by the doctrine of res judicata, meaning it has already been heard. The Office of Workers' Compensation made a final judgment on the issue of past due benefits payments, and Mr. Brown cannot file a new disputed claim for compensation to revisit the claim.
Next, the court addressed the delay in payment of Mr. Brown's permanent total disability (PTD) benefits, at $121.00 per week. While Mr. Brown alleges his payments were willfully withheld, the appellees admit there had been a clerical error. But the court stated that the payments cannot be accelerated by law unless six successive PTD installments have been missed. Since six consecutive payments were not missed, Mr. Brown's second assignment of error is without merit.
Regarding the third assignment of error, the court reviewed the records of medical treatment. Mr. Brown received treatment on various dates from 1997 to 2005 at a medical center for neck, back, and shoulder pain. On the date of the logging accident, Mr. Brown was taken to a hospital by ambulance. The report from that day does not include complaints concerning neck pain, but it does show Mr. Brown complained of pain across his chest, left side, and back. He had multiple rib fractures and a left scapular fracture.
The court asked whether it was manifestly erroneous for the Office of Workers' Compensation to rely upon the finding that Mr. Brown's cervical pain was unrelated to his work-related accident. Two neurosurgeons disagreed with the assessment presented by Mr. Brown's doctor stating that his neck pain resulted from his work-related accident. The court found that these two doctors' findings were not clearly erroneous. They dismissed Mr. Brown's third assignment of error.
Finally, Mr. Brown had alleged a violation of Louisiana law for not authorizing treatment for both his thoracic and cervical injuries. But the court stated that the cervical pain and injuries were not causally linked to the work-related accident, and therefore they were not under the scope of Louisiana workers' compensation laws.  The court made clear that an employee has the right to select one treating physician in any field or specialty. In this case, Mr. Brown could have returned to his doctor of choice without prior authorization for an examination of his ribs.
In conclusion, the court found that Mr. Brown's cervical spine pain is not causally linked to the accident during the course and scope of his employment. The motion to release the appeal bond satisfied all claims for past benefits, and the benefits were not delinquent.
Issues of workers' compensation medical claims and payments may be complex, requiring the attention of a skilled workers' compensation attorney. At the Lavis Law Firm – Personal Injury & Accident Attorney, we help injured employees file claims for compensation and guide them through the process. Call the office for a free consultation at 866.558.9151.
More Blog Posts:
Louisiana Supreme Court Holds Noise-Induced Hearing Loss Falls Under the State Workers' Compensation Act, Louisiana Job Injury Blog, June 25, 2015,
Louisiana Appellate Court Holds Payment of Workers Compensation Damages for Developing Injury by Tortfeasor Does Not Interrupt Prescription for Solidarily-Liable Employer, Louisiana Job Injury Blog, June 20, 2015,