In a recent case, the Louisiana Fifth Circuit Court of Appeal recently addressed whether Louisiana law provides an employer the choice of pharmacy for an injured worker.  The law mandates that an employer must uphold its duty under the law to timely provide all necessary drugs to an injured worker.  In the present case, the court looked to evidence indicating that the employer's choice of pharmacy failed to timely provide prescription medications.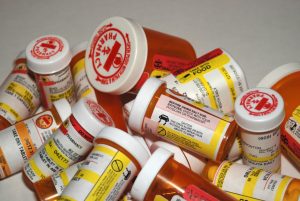 Tenshenia Downs brought a disputed claim for compensation against her employer, Chateau Living Center of Kenner, L.L.C. ("Chateau"), for payment of prescription medications issued to her by Injured Workers Pharmacy, LLC ("IWP").  While lifting a patient out of a bed and into a wheelchair, Ms. Downs had suffered an injury to her back.  At the time of the injury, she had been in the course and scope of her employment with Chateau.  Ms. Downs then made a workers' compensation benefits claim, and Chateau accepted the claim as compensable. Chateau paid Ms. Downs' indemnity and medical benefits, including her prescription medications payments.
Ms. Downs was then assigned a prescription management company, Carlisle, to provide her medications.  She was notified that Carlisle was the only approved provider of pharmacy services for her claim.  Ms. Downs used Carlisle to fill her medications but then began to fill her prescriptions by mail order through IWP. Despite the knowledge that it was not authorized to provide Ms. Downs' medications, IWP continued to fill her prescriptions.
Ms. Downs filed her disputed claim for payment of the IWP-issued medications, and Chateau answered and demanded a judgment declaring that it was entitled to select the provider of prescription medications to Ms. Downs.  At trial, records and correspondence were introduced, and the workers' compensation judge held in favor of Ms. Downs and IWP.  Chateau was ordered to reimburse IWP for prescription medications, and Chateau was assessed penalties.  Chateau appealed.
The appellate court turned to Louisiana law stating that an employer shall provide all necessary drugs, hospital care, and treatment, providing the injured employee with necessary services.  The issue is whether an employer may choose the pharmacy that the injured employee uses for medical benefits.  Turning to precedent, the court stated that while an employer may choose the pharmacy, it is necessary that the drugs be provided timely.
Here, Ms. Downs stated that she had informed her physician that she was dissatisfied with her doctors, and she was not getting approval for treatment and prescriptions.   The court stated that the lower court erred in finding that Chateau was not entitled to select the pharmacy that Ms. Downs would use to fill her medications.  There was no evidence that the medications were not timely provided.
Instead, the court stated Ms. Downs wanted to switch pharmacies because she felt frustrated and overwhelmed. But Chateau had provided Ms. Downs with a prescription card that allowed her to obtain prescriptions through retail pharmacies or by mail order.
Regarding the issue of reimbursement for prescription medications issued to Ms. Downs, the court stated that IWP was in fact precluded from reimbursement. Despite warnings from Chateau notifying IWP that they were not to issue Ms. Downs prescriptions and that Chateau was the authorized pharmacy agent, IWP continued to issue prescriptions. Here, IWP continued to incur expenses without the consent of the payor, Chateau.
The court rendered judgment in favor of Chateau, reversing the workers' compensation judge's order awarding IWP reimbursement of expenses and assessing a penalty award against Chateau.
At Lavis Law, our workers' compensation attorneys offer injured individuals and their families guidance and advice concerning their legal options. We can be reached by phoning 866.558.9151 or through our online form. We offer a confidential consultation at no cost.
More Blog Posts:
Louisiana Appeals Court Reverses Judgment Requiring Reimbursement for Injured Workers' Out of State Medical Provider, Louisiana Job Injury Blog, September 22, 2015
Louisiana Appeals Court Rejects Appeal Taken on Non-Appealable Interlocutory Order Permitting Change of Surgeon for Injured Worker, Louisiana Job Injury Blog, August 28, 2015