In a recent opinion, the Louisiana Third Circuit addressed an employer's contention that an employee committed fraud for the purpose of obtaining workers' compensation benefits.  Louisiana law precludes an employee from recovering benefits when a false statement or misrepresentation has been made in order to receive benefits.  In this appeal, the court addressed the workers' compensation judge's finding that the employee was credible, as well as other proceedings before the court, in order to determine whether the judgment in favor of the employee had been manifest error.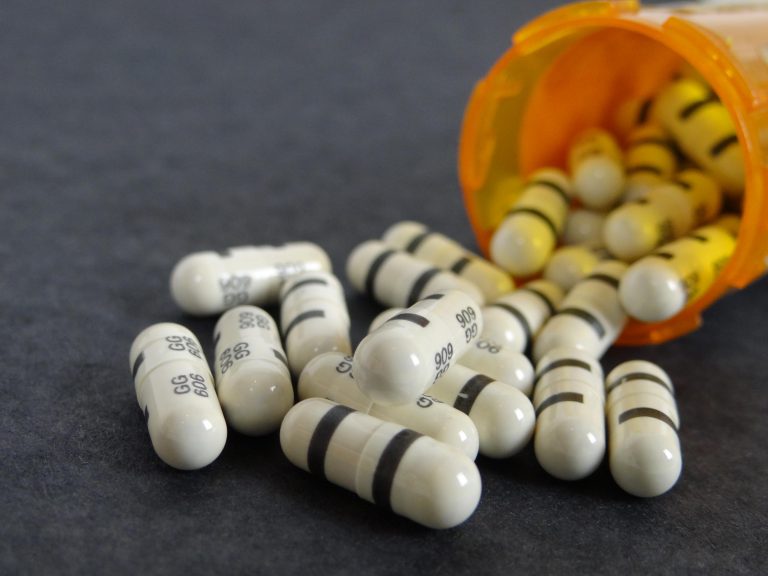 Margaret Gaines worked for Pinecrest Support and Services Center as a residential services specialist.  Pinecrest is a state institution that provides treatment for intellectually and developmentally disabled adults.  Ms. Gaines claimed that she suffered work-related injuries when administering to the needs of clients.  She asserted injuries to her shoulder and back.
Months later, Ms. Gaines filed a disputed claim for compensation, penalties, and attorney fees on the ground that Pinecrest failed to pay her indemnity benefits.  Pinecrest answered, denying Ms. Gaines' right to compensation and asserting an offset under Louisiana law if the workers' compensation judge should rule in her favor.  Then, Pinecrest amended their answer to allege that Ms. Gaines committed fraud when she asked a coworker to lie about a second accident.
After the matter went to trial, the workers' compensation judge (WCJ) denied Pinecrest's fraud defense and found that Ms. Gaines proved she suffered a work-related injury to her left shoulder.  She was awarded temporary total disability benefits as well as penalties and attorney fees, based on a finding that Pinecrest had been arbitrary and capricious in failing to pay benefits and terminating medical benefits.
Pinecrest appealed, alleging that the trial court erred in finding Ms. Gaines did not commit fraud and that it erred when it awarded Ms. Gaines medical benefits, indemnity wages, penalties, and attorney fees.
On appeal, the court stated their standard of review is that of manifest error.  A workers' compensation judge's findings of a work-related disability are not to be disturbed when the evidence shows a factual basis for the findings.
Next, the court stated that employees are entitled to workers' compensation benefits if they suffer an injury in an accident that arises out of and in the course of their employment.  The definition of an employment-related accident is an unforeseen or unexpected actual event that happens without human fault, and it is more than a gradual deterioration or progressive degeneration.
A workers' compensation claimant must prove by a preponderance of the evidence that the accident took place and was related to a workplace injury. When there is no witness to the accident, a worker's testimony can sufficiently discharge the claimant's burden of proof if no other evidence casts doubt on the worker's version of the incident, and the testimony is corroborated by circumstances following the incident.
Louisiana law states that an employee cannot willfully make a false statement or representation in order to obtain or defeat workers' compensation payments.  The party that alleges fraud must prove that a false representation or statement was willfully made in order to obtain benefits or payments.  Due to the severity of the law forfeiting benefits for those who willfully make a false statement, the law is strictly construed.
In this case, the appellate court turned to the facts to address Pinecrest's allegation that Ms. Gaines violated Louisiana law when she claimed she had suffered a work-related injury and asked a coworker to falsely attest to the particulars of the accident.  The court stated that Pinecrest rested their fraud defense on this argument.
Allegedly, Ms. Gaines fabricated two work-related accidents in response to being upset after not being promoted and because she was upset after receiving reprimand letters.
The WCJ had found Ms. Gaines to be a credible witness and to have shown by a preponderance of the evidence, together with medical records, that while lifting a heavy patient, she suffered injuries.  Pinecrest had not offered evidence suggesting another cause for Ms. Gaines' physical injury.
The appellate court stated that important medical records had not been introduced, and those would have helped prove the first accident and the resulting injury.  For this reason, the ECJ's findings of credibility were more important. The appellate court also noted that Ms. Gaines' attorney failed to ask specific inquiries during her testimony, and this made Ms. Gaines' description of her work-related accident difficult to understand.
In conclusion, the appellate court found that it had not been manifestly erroneous for the WCJ to find that Pinecrest failed to carry its burden on the fraud issue. The appellate court based this opinion on a combination of medical evidence and the WCJ's finding that Ms. Gaines was credible.  The court also added that a finding of witness credibility can almost never be deemed manifestly erroneous.
The denial of Pinecrest's fraud defense was affirmed.  They also dismissed Pinecrest's allegation that since Ms. Gaines violated Louisiana law, she was precluded from benefits.  Since there was no fraud, it was not an error to award Ms. Gaines medical benefits, indemnity wages, penalties, and attorney fees.
At Lavis Law, individuals injured in the course and scope of their employment can gain a better understanding of their rights under Louisiana workers' compensation law. We help injured workers and their families pursue compensation for work-related injuries. Contact our office for a free consultation at 866-855-9151.
More Blog Posts:
Louisiana Court Holds Employee's Consistent Failure to Disclose Previous Accidents Producing Similar Symptoms is Willful Misrepresentation for Purpose of Obtaining Workers' Compensation Benefits, Louisiana Injury Lawyer Blog
Louisiana Appellate Court Holds Employee Who Failed to Disclose Previous Medical Situation Made Willful Misrepresentations in an Effort to Receive Benefits, Louisiana Injury Lawyer Blog