A recent personal injury lawsuit for damages before the Louisiana Fifth Circuit Court of Appeal required the court to interpret an automobile insurance contract concerning underinsured/uninsured motorist coverage. After a car crash, many injured victims seek to recover compensation from the at-fault driver.  However, if that driver is underinsured and cannot cover costs related to the accident, the plaintiff may pursue underinsured/uninsured coverage through an insurance policy.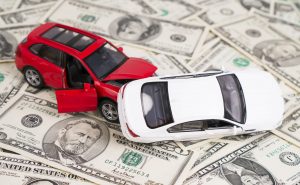 Kim Simon was involved in a motor vehicle crash when an underinsured driver rear-ended her while she was driving her own personal vehicle.  At the time of the accident, Ms. Simon was in the course of her employment with LHC Group, Inc. National Union Fire Insurance Company of Pittsburgh had issued a business auto liability policy to LHC, with a selection for uninsured/underinsured ("UM") insurance coverage for "owned 'autos' only."  Ms. Simon filed a petition for damages against the driver and added National, on the grounds that LHC carried and National provided UM coverage for Ms. Simon's benefit.
National Insurance moved for summary judgment on the ground that LHC's insurance policy did not provide UM coverage for Ms. Simon because her personal vehicle was not a "covered auto" under the policy.  Ms. Simon argued that a genuine issue of material fact remained because the policy did not describe specific vehicles, as required by Louisiana law.
The trial court granted National's motion and dismissed them from the lawsuit with prejudice. Ms. Simon appealed. The appellate court stated that their review of a summary judgment grant or denial is to determine whether a genuine issue of material fact remains, entitling the mover to judgment as a matter of law.
Since an insurance policy is a contract, the court stated that rules of contract interpretation set the framework for determining the parties' common intent.  When an ambiguous contractual provision remains, the appellate court stated the rule that it is to be construed against the insurance company, and in favor of coverage.  However, the court stated there are exceptions, including when the ambiguous policy provision is susceptible to two or more meanings.
Regarding UM coverage, the court stated Louisiana public policy favors UM coverage and a liberal construction of the UM statute.  There are limitations when authorized by statute, and a two-step analysis is used to determine whether insurance UM coverage exists:  (1) the policy is examined to determine whether UM coverage exists; and (2) if the policy does not have coverage, the UM statute is applied to determine if coverage is mandated.
According to the court, the policy here stated that the insured was "LHC Group, Inc.," and Ms. Simon is not listed as a named insured.  LHC purchased liability coverage for all autos but then limited uninsured motorist coverage to "owned 'autos' only."  The facts showed that LHC did not own Ms. Simon's personal vehicle.  Ms. Simon was not in an insured automobile at the time of the accident.  The court stated that the UM coverage had not been selected for Ms. Simon's vehicle in this situation.
The appellate court stated that insurance companies can limit their coverage as they desire, provided that the limitations are clear and set forth in the contract. The limitations also cannot conflict with statutory provisions or public policy.
Next, the appellate court rejected Ms. Simon's argument that UM coverage was statutorily mandated because the policy did not set forth the specific vehicles that were covered for uninsured motorists.  The court stated that National, when they moved for summary judgment, introduced a description of owned vehicles covered for damage caused by uninsured motorists. Ms. Simon's personal vehicle was not included in this list, nor was it specifically described in the policy.  The court held that UM coverage was precluded for an employee occupying their own vehicle, when that vehicle was not listed in the employer's policy.
Even if Ms. Simon was considered insured under the employer's non-ownership liability in National's policy, there was a statutory exception that specifically excluded the mandatory UM coverage for an employee's bodily injury in a personal vehicle not described in the insurance policy.   The court stated Ms. Simon's argument did not have merit.
The court affirmed the trial court judgment granting National's motion for summary judgment and dismissing the lawsuit.
The insurance lawyers at Lavis Law have experience resolving Louisiana insurance coverage disputes and claims of insurance bad faith.  We provide a free consultation, and our office can be reached by calling 866.558.9151.
More Blog Posts:
Louisiana Appellate Court Upholds Plaintiffs' Right to Compensation After Car Accident, Louisiana Insurance & Injury Lawyer Blog
Louisiana Court Holds Insurance Company's Sale of Policy to Unlicensed Driver Does Not Waive Exclusion of Coverage, Louisiana Insurance & Injury Lawyer Blog