The Louisiana First Circuit Court of Appeal addressed a workers' compensation case involving the credibility of a witness and allegations that he had been wrongly terminated. After reviewing the evidence, the appellate court upheld the lower court's findings that the injured employee had misrepresented his case, and he had failed to abide by his physicians' instructions.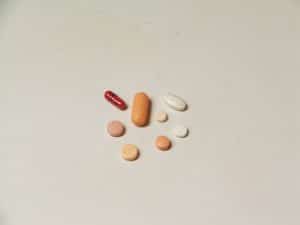 William White was injured in a workplace accident while working as a pipefitter for The Shaw Group on June 20, 2005.  On July 28, 2008, he filed a disputed claim for compensation with the Office of Workers' Compensation, seeking wage and medical benefits, an independent medical review examination, and disability status.
After a trial, the workers' compensation judge found that Mr. White had returned to work with a restriction in September 2005.  The judge also found that he failed to meet his burden of showing entitlement to indemnity or medical benefits. Mr. White was found to have committed fraud and had forfeited all benefits.  Mr. White did not appeal the finding that he committed fraud, but he appealed the judgment that he was terminated for cause and not entitled to supplemental earning benefits.
The appellate court stated that as in other civil cases, the appellate court applies a manifest error standard upon review.  The judgment of a hearing officer may not be overturned absent an error of law, or a manifestly erroneous factual finding.
Here, Mr. White failed to abide by his physician's instructions, and he removed his cast before fully healing. The record showed that his pain management specialist questioned his credibility after he repeatedly requested stronger pain medications.  Mr. White was evaluated by a clinical psychologist, who determined that he was malingering and had deliberately failed a memory test.  Mr. White's pain management specialist then met with Mr. White and agreed with the psychologist's diagnosis that Mr. White was malingering.
The workers' compensation judge found that Mr. White deliberately misrepresented his case in order to obtain workers' compensation benefits since December 2007, and likely before. The judge also found that the employer had been justified in terminating benefits and that Mr. White could not meet his burden of proving his injury caused his inability to earn 90 percent of his pre-injury wages. The judge also found Mr. White could not prove his termination caused his inability to earn 90 percent of his pre-injury wages. Thus, Mr. White was not entitled to supplemental earnings benefits after his accident.
The court stated that Mr. White admitted he had smoked at work in an area not designated for smoking, and that while he alleged other employees also smoked in that area, he had not presented any supporting evidence.  The record, the court stated, revealed he was not a credible witness.
The court affirmed the judgment of the workers' compensation judge, finding that Mr. White had been terminated for just cause.
At Lavis Law, we appreciate the importance of credibility to a successful workers' compensation claim. Our Louisiana workers' compensation attorneys provide guidance and information to injured workers seeking compensation and benefits.  We provide a free consultation, and our office can be reached by calling 866.558.9151.
More Blog Posts:
Louisiana Appellate Court Holds Lower Court Erred in Denying Employee Opportunity to Present New Evidence Supporting Need for Second Surgery Because Different Standard Applies When Appealing Decision of the Medical Director, Louisiana Injury Lawyer Blog
Louisiana Appeals Court Holds Driver and Insured Responsible in Three-Car Accident, Louisiana Injury Lawyer Blog