In a recent decision, the Court of Appeal, Second Circuit, reversed and remanded a trial court decision involving a subrogation claim by State Farm Automobile Insurance Company against Safeway Insurance Company. Under Louisiana law, insurance must cover temporary vehicles, and while insurance companies may limit their coverage, they may not do so in a manner that violates public policy.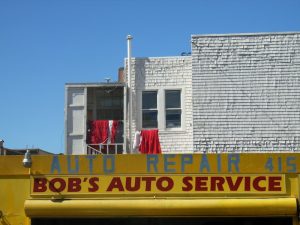 In this case, the defendant, Kenneth White, borrowed his mother's car to drive from Monroe to Shreveport. Mr. White owned a vehicle that was not working at the time. On his drive, Mr. White rear-ended a vehicle driven by the plaintiff, who suffered bodily injuries from the accident.
Mr. White's vehicle was insured by Safeway Insurance. Mr. White's mother and the plaintiff owned vehicles insured by State Farm Insurance. Mr. White did not live with his mother and was not listed as an insured under her auto policy.
The plaintiff sued Mr. White, State Farm, and Safeway for injuries and property damage. State Farm cross-claimed against Safeway, seeking reimbursement for monies that were paid under its policy. State Farm contended the borrowed vehicle, Mr. White's mother's vehicle, was a "temporary substitute vehicle." Their position was that Safeway, as White's insurer, was the primary insurer for the plaintiff's damages.
Safeway argued that coverage for the borrowed vehicle was secondary to the State Farm policy. Both insurers moved for summary judgment, and both motions were denied. After trial, State Farm's claim was denied and the matter dismissed.
On appeal, the issue before the court was whether Safeway policy's definition of "temporary substitute automobile" is in violation of the law and legislative intent regarding temporary and substitute vehicles.
State Farm argues that their policy should not have provided coverage for the accident and that Safeway narrowly tailored their policy language to avoid providing coverage.  Their contention is that Safeway defined temporary substitute vehicle in a way that severely limits their exposure.
The court stated the rule that an insurance policy is a contract between the insured and insurer, and contract law applies to the interpretation of the terms of that contract. The court is to determine the intent of both the insured and the insurer, as set forth in the policy language. Under Louisiana law, an insurer cannot limit its liability by setting forth conditions that go against either law or public policy.
Turning to the Safeway policy at issue, the court stated that the definition includes coverage for vehicles "temporarily used as a substitute for the owned automobile when the owned automobile is being serviced or repaired by a person engaged in the business of selling, repairing or servicing motor vehicles." In the case at hand, Mr. White's vehicle was not, under the definition, being serviced or repaired.
Louisiana law requires that insurance cover temporary substitute vehicles. But the Safeway policy only extends coverage when the vehicle is being serviced or repaired by a person engaged in that business (of selling, repairing, or servicing motor vehicles).
The court found that the Safeway policy provision limits insurance coverage beyond what is permissible and mandated by Louisiana law. There are circumstances in which an insured may rent or borrow a car while their owned vehicle is not being serviced or repaired.
A provision similar to the Safeway policy provision would deny coverage to vehicles that are not being repaired, perhaps when their owner may not be able to repair the vehicle immediately or may prefer to make the repairs him or herself. The provision is in violation of Louisiana public policy requiring insurance coverage for temporary substitute vehicles.
The court reversed the denial of State Farm's subrogation claim and remanded for further proceedings.
The Lavis Law Firm – Personal Injury & Accident Attorney represents clients against insurance companies in bad-faith claims.Contact our office today for a free case evaluation by using our online form or by calling toll-free at 1-866-558-9151.
More Blog Posts:
Louisiana Appeals Court Affirms Insurance Company Has No Responsibility to Provide "Blanket Coverage" for all Vehicles, Louisiana Insurance Law Blog, June 25, 2015
Louisiana Appeals Court Finds Car Accident Victim Failed to Produce Evidence of Defendant Driver's Liability, Louisiana Insurance Law Blog, June 4, 2015