The Louisiana Fourth Circuit Court of Appeal recently addressed the issue of foreseeability of harm in a personal injury lawsuit.  This case involved a negligence claim brought by a student who allegedly suffered harm while in her university dormitory.  The university filed an exception of no cause of action, and the lower court granted the action.  On appeal, the court reversed, determining that the university had a duty to prevent foreseeable harm, even when a third party may be responsible for the harm.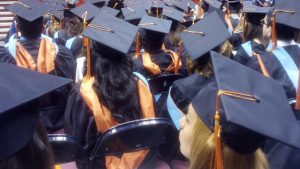 Stephanie Boyd, a student at Tulane University,  lived in a campus dormitory. Her two-room suite was adjoined by a shared bathroom.  Defendant Andrew Cebalo, a Tulane student, was a guest of Ms. Boyd's suitemates.  According to Ms. Boyd, he accessed her room through the adjoining bathroom door and inappropriately touched her.  Ms. Boyd brought a lawsuit against Mr. Cebalo and the Tulane Educational Fund (Tulane), alleging that they were negligent in failing to properly secure the premises, provide a safe housing environment, and comply with standards regarding door locks and security measures.  Tulane responded by filing an exception of no cause of action. Ms. Boyd amended her petition and Tulane again responded with a second exception of no cause of action.
After hearing arguments from both parties, the trial court ruled in favor of Mr. Cebalo, dismissing Ms. Boyd's claims with prejudice.  She appealed.
The appellate court explained the standard of review in an exception of no cause of action is a question of law.  The moving party bears the burden of proof and must show that the petition fails to state a cause of action.
Tulane contended that Mr. Cebalo's actions created an intervening and superseding cause of Ms. Boyd's injuries, and therefore Tulane was not liable.  Tulane also maintains that it owed no legal duty to Ms. Boyd.
The appellate court reviewed case law concerning duty and foreseeability in a negligence action.  According to the appellate court, the trial court improperly dismissed Ms. Boyd's claims against Tulane for failing to state a cause of action.  The university did not have absolute immunity from liability simply because a third party engaged in criminal activity.  If the factors show the criminal activity was foreseeable, then the university may have a duty to protect its students.  
Here, there was a stated cause of action against Tulane under a negligence theory of law.  To be successful, Ms. Boyd would have to prove the allegations, but the court held that the face of the petition had legally sufficient allegations to maintain a cause of action.
The appellate court reversed the trial court's grant of the exception of no cause of action, and remanded for further proceedings.
The personal injury attorneys at Lavis Law represent injured individuals in their claims for compensation following an accident.  We provide personal, efficient service and offer a free, confidential consultation. Contact our office by calling 866.558.9151.
More Blog Posts:
Louisiana Appellate Court Dismisses Plaintiff's Tort Claim Against Health Care Agent for Making Treatment Decisions While Intoxicated, Louisiana Injury Lawyer Blog
Louisiana Appellate Court Reverses Summary Judgment in Favor of Defendant When Genuine Issue of Material Fact Remained on One of Plaintiff's Negligence Claims, Louisiana Injury Lawyer Blog