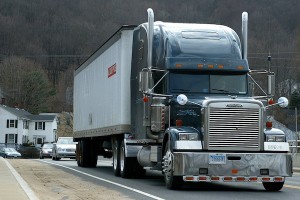 In a case before the Louisiana Third Circuit Court of Appeal, the court addressed the procedural issue of when an appeal may be properly taken from a lower court's judgment. Procedurally, appeals courts are required to dismiss all appeals taken from non-appealable rulings. Here, the court found that the lower court's judgment permitting the plaintiff employee to select his surgeon was an interlocutory ruling. An interlocutory ruling is not a ruling on the merits of the case. The defendant employer wished to appeal this ruling in favor of the plaintiff, the employee. The court rejected and dismissed the appeal.
The facts of this case involve a workers' compensation claim filed by Mark D. Dunlap, the plaintiff. Mr. Dunlap suffered injuries during the course of his employment as a truck driver working for the defendant, Cajun Livestock, LLC (Cajun Livestock). Mr. Dunlap had been driving an 18-wheeler vehicle that went off the road and flipped. He sustained six broken ribs, a shoulder injury, and a fractured vertebra.
Cajun Livestock had scheduled an orthopedist, Dr. Karl Hubbard, to treat Mr. Dunlap for his injuries. Then, Cajun Livestock denied Mr. Dunlap's request to be treated by another doctor of his own choosing, Dr. Raymond Williams. The choice of physician dispute was set for hearing. After the hearing, the workers' compensation court held that Mr. Dunlap could select his orthopedic surgeon. A judgment was signed, and the notice was mailed.
Approximately one month after the judgment, Cajun Livestock filed a motion to appeal the workers' compensation court's ruling. After lodging this appeal on the record, the appellate court issued a rule for Cajun Livestock to show cause why the appeal should not be dismissed because it was taken from a non-appealable, interlocutory order. Cajun Livestock did not respond to this court's rule to show cause order.
The appeals court held that the order by the workers' compensation court permitting Mr. Dunlap to change orthopedic surgeons to his selection of Dr. Williams was interlocutory in nature. Since it does not decide the merits of the case, it is a non-appealable order. The court held that the appeal must be dismissed, at the cost of Cajun Livestock.
The court also held that Cajun Livestock cannot be permitted to file an application for supervisory review of the interlocutory judgment. Their motion for appeal was not filed within the time period required to be considered a timely filed notice of intent to seek a supervisory writ.
This case demonstrates the importance of abiding by procedural deadlines and appellate procedural rules, particularly in workers' compensation cases. At Lavis Law, we bring years of experience to our representation of injured workers. We can be reached by phoning 866. 558.9151 or through our online form. We offer a confidential consultation at no cost.
More Blog Posts:
Louisiana Appeals Court Rules in Favor of Injured Employee and Finds No Fraud in Her Injury Claims, Louisiana Job Injury Law Blog, August 21, 2015
Louisiana Appeals Court Affirms that Plaintiff is Borrowed Employee Barred from Pursuing Tort Claim, Louisiana Job Injury Law Blog, August 14, 2015