In a recent case before the Second Circuit Court of Appeal, the court addressed standards regarding when an injured employee may utilize an out of state provider for prescription medication related to his work injury.  The facts of this case demonstrate that Clenon Naron received workers' compensation benefits after he injured his back falling in a freezer while working in a restaurant. Louisiana Insurance Guaranty Association ("LIGA") became responsible for Mr. Naron's claims.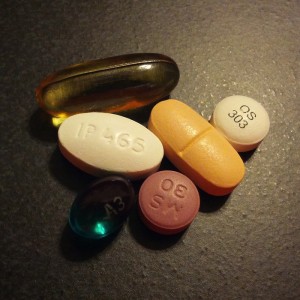 Corporate Pharmacy Services provided Mr. Naron a prescription card so that he could fill his prescriptions related to his job-related injury. He had been prescribed Oxycodone, Lyrica, Tizanidine, and a Fentanyl patch. Mr. Naron either filled his prescriptions in person at a pharmacy or through a mail-order system.
After a few months, the pharmacy declined to fill a prescription for Mr. Naron, stating that his coverage had expired. Mr. Naron then contacted his attorney, and Injured Workers Pharmacy began to mail Mr. Naron his prescriptions.
Eventually, Injured Workers Pharmacy requested reimbursement from LIGA for the prescriptions provided to Mr. Naron. They filed a disputed claim for compensation as the employee's pharmacy against LIGA, seeking to recover the cost of providing Mr. Naron's medications. LIGA argued that, as the payor, it could select the pharmacy to prescribe the drugs to Mr. Naron, and as an out of state provider, Injured Workers Pharmacy was not entitled, by Louisiana law, to pay for the prescription drugs.
The Workers' Compensation Judge ruled in favor of Injured Workers Pharmacy and ordered LIGA to pay $7,025.92 to reimburse them for the drugs they had provided to Mr. Naron. They also ruled that pre-authorization was not required because LIGA had denied benefits. LIGA appealed on the grounds that it was not responsible for paying Injured Workers Pharmacy.
On appeal, the court set forth the Louisiana law at issue, requiring that employers provide all necessary drugs and care, and if such care and treatment are not reasonably available, out of state providers may provide it for comparable costs. The amount of reimbursement is the usual and customary charge for the service.
Here, the court stated that Mr. Naron had the choice of pharmacy, although this choice is not "boundless." Here, Injured Workers Pharmacy is an out of state provider who shipped drugs from Massachusetts. These services were reasonably available within Louisiana, as was evident because Mr. Naron filled his prescription at a pharmacy in the state for about one year before switching to receiving them by mail. Additionally, the court stated that the costs were not comparable. Injured Workers Pharmacy bills by a mandated fee schedule, while the pharmacy Mr. Naron frequented had a schedule for generic drugs and one for brand-name drugs.  Here, the court stated that Injured Workers Pharmacy dispensed the more expensive brand-name drug, while the pharmacy or CPS dispensed the generic drug.
The court also stated that, under Louisiana law, when Mr. Naron could not fill his prescriptions, he was to abide by the law regarding out of state providers.  Since Injured Workers Pharmacy did not fit the criteria for a permissible out of state provider, LIGA was not required to pay for the drugs they provided to Mr. Naron.
The court concluded that the Workers' Compensation Judge erred in ordering LIGA to pay for the drugs dispensed by Injured Workers Pharmacy. The judgment was reversed.
At Lavis Law, we help injured workers pursue workers' compensation claims for reimbursement for their work-related injuries. We offer a free consultation and can be reached by calling 866.558.9151.
More Blog Posts:
Louisiana Appeals Court Rejects Appeal Taken on Non-Appealable Interlocutory Order Permitting Change of Surgeon for Injured Worker, Louisiana Job Injury Blog, August 28, 2015
Louisiana Appeals Court Holds Employer/Employee Contract Does Not Change Relationship Created By Law, Louisiana Job Injury Blog, August 7, 2015