Recently, the Louisiana Second Circuit Court of Appeal addressed whether an employee can prove their unwitnessed work-related injury through their own testimony. The court, in this case, stated the rule that an employee can prove, through testifying, that an unwitnessed accident took place if there is no other evidence that discredits their version and if circumstances corroborate the testimony after the alleged incident, such as medical records. The court also emphasized that a fact-finder is required to accept as true a witness' uncontradicted testimony, absent circumstances that cast suspicion on the reliability of the testimony.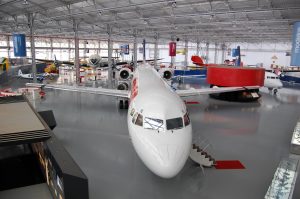 Jerry Perez worked for Express Jet as an airplane mechanic for 13 years.  While working on a "pre-cooler" unit on a plane, Mr. Perez spent much of the shift with his neck extended. He testified that he felt a "pop," and his neck cramped up. He stopped his work because he felt pain on his left side. Then, he massaged his neck and shoulder and completed his shift.
Mr. Perez went back to work because he felt the injury would resolve itself. After a couple of weeks, Mr. Perez saw his medical doctor, who diagnosed thoracic pain and cervicalgia.  Mr. Perez then reported his medical symptoms to Express Jet and eventually was referred to a neurosurgeon. Mr. Perez underwent cervical surgery. There were no records of medical treatment for any cervical condition before the date of the alleged work injury.
The workers' compensation judge (WCJ) held that since Mr. Perez's symptoms developed quickly and over a short period of time, he proved a compensable accident.  The appellate court stated that the issue was whether Mr. Perez's injury was due to an accident as defined by Louisiana law.  The appellate court stated the rule that a worker in a workers' compensation case is required to show their injury arose out of and in the course of employment. Accidents are unexpected or unforeseen actual, precipitous events that happen without human fault, and they are more than a gradual deterioration or progressive degeneration.
Testimony alone may prove an unwitnessed accident took place if the employee can show that other evidence does not discredit the worker's version of the incident, and the worker's testimony is corroborated by circumstances following the accident.  The fact-finder must accept a witness' uncontradicted testimony as true, absent any circumstances casting suspicion on the reliability of the testimony.
The court stated that the Louisiana Supreme Court recently held that when a fact-finder makes a reasonable determination based on testimony and credibility, they should not be determined to be manifestly erroneous.  Here, the court stated that no evidence or testimony seriously discredited Mr. Perez's statement concerning the accident.  Mr. Perez had not suffered previous problems with his neck.  The symptoms he described were corroborated by his wife's testimony and the medical records.  The court noted that Mr. Perez continued working without immediately reporting the incident because he felt his injury would resolve itself.  Finally, Mr. Perez returned to his job after undergoing surgery.
The appellate court stated that based on the record as a whole, the WCJ's finding that Mr. Perez's neck injury was caused by a work-related accident was reasonable. The court affirmed the findings of the WCJ.
At Lavis Law, individuals injured in the course and scope of their employment can gain a better understanding of their rights under Louisiana workers' compensation law.  We help injured workers and their families pursue compensation for work-related injuries. Contact our office for a free consultation at 866-855-9151.
More Blog Posts:
Appellate Court in Louisiana Holds Injured Employee Had Not Committed Fraud in Effort to Obtain Workers' Compensation, Louisiana Injury Lawyer Blog
Louisiana Appellate Court Holds Employee Who Failed to Disclose Previous Medical Situation Made Willful Misrepresentations in an Effort to Receive Benefits, Louisiana Injury Lawyer Blog