Recently, the Louisiana Third Circuit Court of Appeal addressed whether an injured employee had willfully made a false statement for the purpose of obtaining benefits.  In this opinion, the court reviewed Louisiana law preventing recovery to those workers' compensation claimants who willfully make a false statement. However, statements made inadvertently or inconsequentially do not bar a claimant from recovery. At issue in this case was whether the employee had misrepresented her previous back and neck issues in order to obtain benefits for a work-related injury.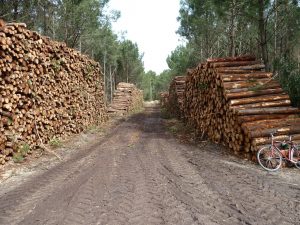 Maria Ebarb worked at Boise Cascade Company, a timber processing facility in Florien, Louisiana, as a log yard utility hand.  The physical nature of her job involved various duties, including cleaning the yard, lifting tools, and loading bark and chip trucks.  On March 26, 2012, Ms. Ebarb was driving a front-end loader when she rode over a hidden piece of concrete.  She suffered severe pain about an hour later when climbing down from the ladder.
Ms. Ebarb reported the accident to her supervisor and then completed her shift.  A few days later, she sought medical attention from Boise Cascade's company physician. He noted a decreased range of motion and concluded she had suffered a lumbar strain.  Eventually, Ms. Ebarb moved to a sedentary position at work.  After months of medical treatment, a cervical MRI indicated Ms. Ebarb suffered from pre-existing degenerative disc disease in her spine.
When Ms. Ebarb filed her disputed claim for compensation against Boise Cascade, she asserted that the March 26, 2012 accident caused injuries to her neck and back.  Her attorney withdrew the claim for a neck injury arising from the accident before trial.  Boise Cascade admitted that Ms. Ebarb suffered a work-related injury but denied the injury to her neck.  The workers' compensation judge granted Boise Cascade's request for an independent medical examination of Ms. Ebarb. This doctor stated that Ms. Ebarb had suffered a strain or sprain of her lumbar spine and that she could return to work with restrictions.
Boise Cascade then asserted a fraud defense, based on alleged false statements Ms. Ebarb made in her deposition and to a doctor regarding pre-existing back and neck problems.  During trial, Ms. Ebarb stated that she thought she suffered a neck injury in the accident because she felt a burning in her neck and a loss of strength in her arms. Boise Cascade contended that the medical records showed that Ms. Ebarb had suffered from cervical and lumbar problems before the March 26, 2012 accident.
The WCJ denied Boise Cascade's fraud defense and awarded Ms. Ebarb temporary total disability benefits (TTD), as well as penalties and attorney fees.  Boise Cascade appealed and claimed that when a workers' compensation claimant makes a false statement about pre-existing conditions and asserts a claim for benefits based on those conditions, the workers' compensation judge cannot dismiss the employer's fraud defense. They claimed that Ms. Ebarb made false statements about her pre-existing lower back and neck problems.
Louisiana law makes clear that it is unlawful to make willful false statements for the purpose of obtaining benefits.  The party that alleges fraud must show that the false statement was willfully made for the purpose of obtaining benefits or payment. "Willful" has been defined to include voluntary, knowing, and deliberate, rather than accidental. In other words, inadvertent false statements do not lead to the forfeiture of benefits.
On appeal, the court stated they would review the workers' compensation judge's findings under a manifest error standard.  The court stated that Boise Cascade alleged Ms. Ebarb denied previous back and neck problems, and therefore she committed fraud.  In support of this assertion, Boise Cascade submitted medical records showing a history of cervical and lumbar problems.  While these do refer to back and neck problems, the court stated that standing alone, they did not identify the nature or origin of the problems.
The appellate court reiterated that the WCJ had found the statements Ms. Ebarb made denying previous medical issues were false.  But those statements were inadvertent and inconsequential, based on Ms. Ebarb's level of understanding and the WCJ's determination of her credibility.  The appellate court stated that Ms. Ebarb had a complicated medical history, and perhaps Ms. Ebarb had misdiagnosed her own previous problems. The appellate court stated that as the WCJ had noted, all of the physicians found that Ms. Ebarb had in fact suffered a sprain or strain of her lower back in the March 26, 2012 accident.  Additionally, the court stated that Ms. Ebarb's treating physician had stated he would not have automatically changed his opinion on causation if he were presented with medical records showing that Ms. Ebarb had prior lower back issues.
The appellate court dismissed Boise Cascade's assignments of error based on fraud.
The court also addressed Boise Cascade's arguments concerning the award of penalties and attorney fees.  They contended that it was reasonable to award penalties and attorney fees, since Boise Cascade failed to reasonably controvert Ms. Ebarb's claim.
In conclusion, the appellate court affirmed the judgment of the WCJ and rendered an additional $5,000.00 in attorney fees to Ms. Ebarb.
At Lavis Law, individuals injured in the course and scope of their employment can gain a better understanding of their rights under Louisiana workers' compensation law. Contact our office for a free consultation at 866-855-9151.
More Blog Posts:
Louisiana Appellate Court Affirms Finding that Injured Airplane Mechanic Offered Credible Testimony of His Work-Related Accident and Suffered Compensable Injury, Louisiana Injury Lawyer Blog
Louisiana Court Holds Employee's Consistent Failure to Disclose Previous Accidents Producing Similar Symptoms is Willful Misrepresentation for Purpose of Obtaining Workers' Compensation Benefits, Louisiana Injury Lawyer Blog