In a recent case, the Louisiana Fifth Circuit Court of Appeal addressed whether a workers' compensation claimant met her burden of proving she suffered an accident, according to the definition under the Workers' Compensation Act. A deterioration or progressive degeneration is not compensable under the Act. In this particular case, the court also addressed whether an injured employee may prove their accident through their own testimony.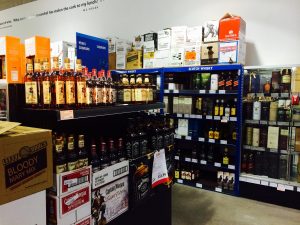 Patricia D. Wilson worked at Glazer's Distributors of Louisiana (Glazer), where she packaged liquor bottles into boxes on a conveyor belt.  Physically, the job required bending, overhead reaching, pushing, lifting, and pulling.  Ms. Wilson worked four days a week from 5:30 p.m. until 4:00 a.m.
In the early morning on May 15, 2012, Ms. Wilson was working when she tripped on a rubber floor mat and fell backward.  She landed on the floor and struck her right backside.  She underwent medical care later that day and was diagnosed with contusions to her gluteal back, hip, and right shoulder. Ms. Wilson was also diagnosed with a cervical strain.
Ms. Wilson was prescribed medication and ice therapy, and after two weeks of treatment, she returned to work.  She eventually returned to regular duty on the bottom line.  But over the course of the next year, Ms. Wilson experienced pain in her right shoulder and the right side of her neck when reaching overhead, pushing, and lifting.
On July 9, 2013, Ms. Wilson experienced a marked increase in pain on the morning following a heavy workload.  She informed her supervisor and eventually was authorized to see a doctor. The doctor diagnosed her with a torn rotator cuff and right trapezius strain. He believed these injuries were unrelated to her 2012 injury.
While Ms. Wilson continued to experience pain, she received a letter from Glazer's workers' compensation adjuster, stating that her claim was denied.  The letter stated that her condition was a "gradual deterioration" rather than an accident, as it is defined under workers' compensation law.
The Office of Workers' Compensation issued a judgment after Ms. Wilson filed a Form 1008 Disputed Compensation Claim.  The judgment ruled that Ms. Wilson had suffered a new accident and injury as of July 8, 2013.  This accident was in the course and scope of her employment, and she was therefore entitled to temporary total disability benefits.  Glazer was assessed penalties for failing to pay benefits, according to Louisiana law. Glazer then appealed the judgment.
The appellate court stated that employees seeking workers' compensation benefits must show that they suffered a personal injury because of an accident arising out of and in the course of their employment. An "accident" is more than a gradual deterioration and must be an unexpected or unforeseen actual event that directly produces objective injuries.
An employee in a workers' compensation case bears the burden of proving a work-related accident and may rely on their own testimony, provided there is no evidence discrediting their version of the incident, and their testimony is corroborated by circumstances following the alleged incident.  Here, Ms. Wilson testified her pain increased after her workload increased on July 8, 2013.  The appellate court stated that the Office of Workers' Compensation was permitted to accept Ms. Wilson's version of events, although testimony was offered to suggest her workload was not a significant increase.  The appellate court stated that the Office of Workers' Compensation did not err in concluding Ms. Wilson suffered an injury from an accident on July 8, 2013.
In conclusion, the court amended the judgment to reflect a change in the amount of penalties against Glazer's and then affirmed the judgment.
The workers' compensation lawyers at Lavis Law help individuals in Louisiana pursue compensation for their work-related injuries.  We offer personal attention and diligent representation, and we provide a free consultation. Our office can be reached by calling 866.558.9151.
More Blog Posts:
Louisiana Court Rules in Favor of Injured Worker Because He Had Proven Need for Second Surgery By Clear and Convincing Evidence, Louisiana Job Injury Blog, February 11, 2016
Louisiana Court Finds Ongoing Continuing Pain Symptoms Existed Before Alleged Accident, Employee Not Entitled to Compensation, Louisiana Job Injury Blog, January 28, 2016