Recently, the Fourth Circuit Court of Appeal for Louisiana addressed whether a disabled former New Orleans Police Department officer should have accrued sick and annual leave after he was discharged from the Department. The plaintiff in this case worked as a New Orleans Police Department officer until he was found to be disabled as a result of depression resulting from an investigation into payroll fraud by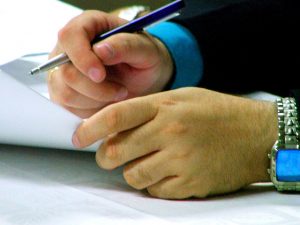 the Department. In 1988, Plaintiff filed a Petition for Workers' Compensation, naming as defendants the City of New Orleans and the Police Department.  The parties entered a consent judgment, which became the subject of the litigation before the appellate court.
The main issue before the court was whether the consent judgment could be enforced against the City. Plaintiff contended that his claim was a workers' compensation matter, and since he still received workers' compensation disability payments, he was an employee of Department.  As an employee, Plaintiff argued that he continued to accrue annual and sick leave, making that portion of the consent judgment enforceable.
The City argued that as of the date of retirement, an employee's years of service are calculated. They contended a former classified employee does not continue accruing sick and annual leave after retiring.
The court stated that sick and annual leave accrues while an employee is actively employed.  The facts indicated that Plaintiff retired in July 1995, and disability benefits were approved in October 1995. Until the date of his termination, Plaintiff was entitled to accrue sick and annual leave because he was classified as an active employee, although he was not actively working for the Department.  His workers' compensation benefits, up to that point, were based on his claim he was unable to return to work at that time.
On his application for disability retirement, the court stated that Plaintiff made clear he would not return to work. The court stated he still received workers' compensation for his disability. Simply because Plaintiff continued to receive workers' compensation benefits did not indicate that he was an active employee, entitled to continue accruing sick and annual leave.
The court stated that Plaintiff misinterpreted the consent judgment. After Plaintiff was terminated by the City, and after he exercised his right to claim disability retirement benefits, he was not accruing credit for his time in service or for sick and annual leave. He did accrue sick and annual leave from the date the consent judgment was signed to the date of his retirement. Past the date of his retirement, the court made clear that he did not accrue sick and annual leave.
Next, the court asked whether Plaintiff's right to claim those benefits had prescribed. Louisiana law states that actions or claims to recover compensation for salaries, wages, and money (among other services rendered) are subject to a prescription of three years. Plaintiff had three years from the date his sick and annual leave became exigible to claim those benefits. He did not file his motion to enforce the judgment until nearly 10 years after his benefits were exigible, in 1995. The motion was therefore prescribed.
The court affirmed the judgment of the trial court.
At Lavis Law, individuals injured in the course and scope of their employment can gain an understanding of their legal rights under Louisiana workers' compensation law.  Our office represents injured workers and their families as they pursue compensation for work-related injuries. Call our office for a free consultation at 866-855-9151 or complete our online form.
More Blog Posts:
Louisiana Court Upholds Workers' Compensation Claim for Medical Expenses and Benefits on Behalf of Injured Individual, Based on Existence of Employment Relationship, Louisiana Insurance & Injury Lawyer Blog
Appellate Court Upholds Award of Louisiana Workers' Compensation Benefits and Penalties Against Employer When Benefits Were Wrongly Discontinued, Louisiana Insurance & Injury Lawyer Blog