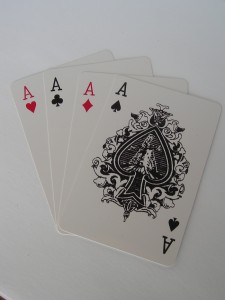 In a case before the Second Circuit Court of Appeal, the court reviewed a workers' compensation claim brought by a former casino card-dealer who sought indemnity benefits and medically necessary injections for her injuries.
The plaintiff, Cecilia Sanchez, worked as a card dealer in a casino owned by Caesar's Entertainment, Inc. She slipped and fell on a metal ramp at the casino, injuring her back and hip. Caesar's paid her indemnity benefits for five months.
Ms. Sanchez filed a disputed claim for compensation, seeking indemnity benefits, reasonable and necessary medical treatment, penalties, and attorney fees. She also filed a motion opposing an independent medical examination (IME), explaining that there was no dispute between her choice of physician and Caesar's choice of physician.
Caesar's filed a memo supporting the IME, and it presented an answer that denied Ms. Sanchez was temporarily or permanently disabled, denied that she sustained any loss of wage-earning capacity, and sought credit for any wages earned or capable of being earned by Ms. Sanchez. Ms. Sanchez filed an amended disputed claim for compensation, and Caesar's filed an answer, incorporating all answers and defenses in the original response.
A trial on the merits addressed the issues of whether Ms. Sanchez was entitled to indemnity benefits following the period Caesar's stopped paying, and whether she was entitled to lumbar epidural steroid injections (LESI).
Ms. Sanchez testified that after the accident, she visited her family doctor, and while she continued to work at the casino, she was in constant pain from her injuries. After seeing the doctor for the independent medical examination, Ms. Sanchez stated her benefits stopped, and she was unable to work anywhere because of her pain.
The WCJ questioned Ms. Sanchez regarding her ability to work, and Ms. Sanchez stated that she took medication and would often leave work early. The WCJ signed a judgment in favor of Ms. Sanchez, ordering Caesar's to approve and pay for an initial LESI. They also ruled in favor of Caesar's, dismissing Ms. Sanchez's demand for additional indemnity benefits, penalties, and attorney fees.
On appeal, the court made clear that they do not make factual findings as to specific injuries suffered. Regarding temporary total disability benefits, the issue is whether Ms. Sanchez proved by clear and convincing evidence that she is physically unable to work.
For supplemental earnings benefits, the question is whether the evidence shows that solely due to substantial pain, she cannot perform the work that is available to her. Regarding LESIs, the issue is whether the medical director was not following the Medical Treatment Guidelines.
A claimant seeking temporary total disability benefits must prove their inability to engage in employment. The WCJ noted that the initial physician, Dr. Mays, found no basis to restrict Ms. Sanchez's work activity but then deemed her unable to work. Ms. Sanchez continued to work at the casino for 18 months after the accident. While Ms. Sanchez testified that she was in pain and would repeatedly leave work early, she offered no evidence, such as attendance records, to support these claims. The WCJ found Ms. Sanchez did not meet her burden of proving she could not perform the light duties of a card dealer at a casino.
The appellate court found the evidence demonstrated that Ms. Sanchez could have performed her job and that she did not prove the physical inability to engage in employment. Again, the court noted that she did not offer evidence such as timesheets to support her claim that she was unable to work a complete shift.
Regarding supplemental earnings, the WJC placed weight on Dr. Mays' opinion that Ms. Sanchez had no restrictions from work. Dr. Mays served as Ms. Sanchez's treating physician for more than a year after her accident. The court found that Ms. Sanchez did not prove that, solely due to substantial pain, she could not perform work that was offered or available.
Caesar's argued that the WCJ manifestly erred in their decision that the evidence supported overturning the denial of the LESI. In support, Caesar's argued that Dr. Mody stated the necessity of the injections, but he was involved only after Ms. Sanchez hired an attorney. The evidence, according to Caesar's, is not convincing as to whether Ms. Sanchez has a tear that necessitates the injections.
Ms. Sanchez claimed that she was entitled to the LESI  and that the Medical Treatment Guidelines provide for the injections as a treatment option for chronic pain. On appeal, the court affirmed the WCJ finding that Ms. Sanchez had met her burden regarding the injections.
The court affirmed the WCJ judgment in favor of Caesar's, denying Ms. Sanchez indemnity benefits. They affirmed the judgment in favor of LESI injections for Ms. Sanchez.
At the Lavis Law Firm – Personal Injury & Accident Attorney, we represent injured employees in workers' compensation claims.  Call the office for a free consultation at 866.558.9151.
More Blog Posts:
Appeals Court Finds No Manifest Error in Louisiana Office of Workers' Compensation Judgment Concerning Missed Benefit Payments and Medical Findings, Louisiana Job Injury Blog, July 17, 2015
Louisiana Appellate Court Holds Payment of Workers Compensation Damages for Developing Injury by Tortfeasor Does Not Interrupt Prescription for Solidarily-Liable Employer, Louisiana Job Injury Blog, June 20, 2015