In a recent case before the Fifth Circuit Court of Appeal, the court addressed whether a plaintiff's failure to timely identify the defendants in a personal injury lawsuit was subject to an exception.  The plaintiff in this lawsuit had reasonably relied on her doctor's opinion about the source of her food-borne illness.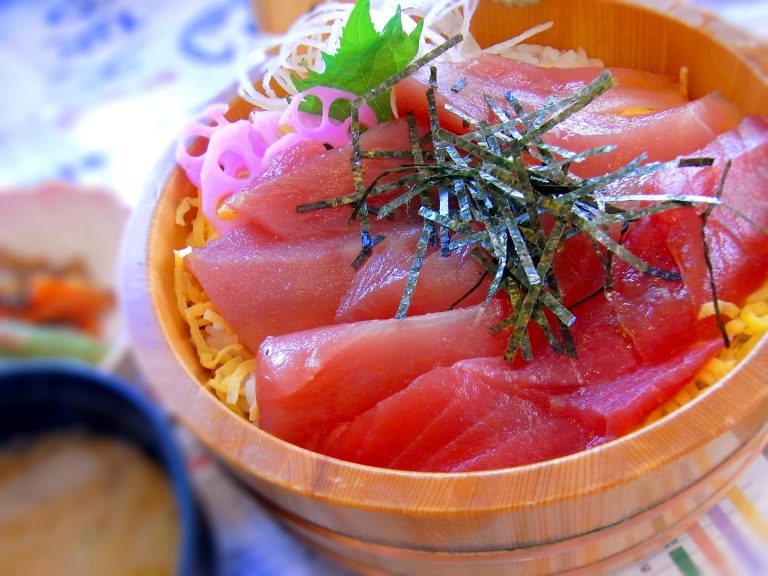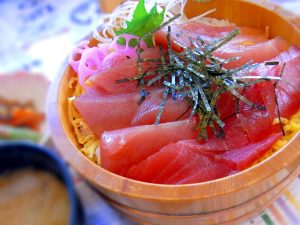 As a result, she had not named two defendants that she later discovered may have been responsible for her sickness. The appellate court looked at whether her reliance was reasonable, or whether she was willfully and inexcusably negligent in previously ignoring the involvement of these defendants.
Francesca Lapuyade brought a lawsuit on October 10, 2012, against Acme Oyster House, alleging that she contracted salmonella poisoning after eating a lettuce wedge salad at their restaurant on Veterans Boulevard in Metairie on May 6, 2012.  She alleged that on the day after eating at Acme, she became ill and remained at the hospital for eight days.  Ms. Lapuyade argued Acme had negligently failed to properly store, handle, and prepare their food.  Acme denied the allegations.
Two years after the incident, on April 2, 2014, Ms. Lapuyade amended her petition and added Little Tokyo Restaurant, Moon Marine USA, and their insurance companies as defendants. She contended that she had dined at Little Tokyo restaurant in New Orleans before becoming ill, and her treating doctor had later indicated there had been a salmonella outbreak from tuna scrape at the time of her sickness. Ms. Lapuyade claimed the source of the outbreak was Moon Marine, which supplied products to Little Tokyo.  Ms. Lapuyade later added JFC International, Inc. as a defendant, on the ground that JFC, who distributed the tuna to Moon Marine, had failed to notify Little Tokyo of the recall by the FDA, which had taken place prior to Ms. Lapuyade dining at Little Tokyo and becoming ill.
Moon Marine filed an exception of prescription because Ms. Lapudaye's petition had not been filed within one year from the date of her injury.  JFC International and Little Tokyo also filed their own exceptions of prescription.  The trial court sustained the exceptions and dismissed Ms. Lapuyade's claims against the defendants.  Ms. Lapuyade appealed the lower court's sustaining the exceptions of prescription.
On appeal, Ms. Lapuyade relied on the doctrine of contra non valentem.  She contended that she reasonably relied on her doctor's opinion that her salmonella poisoning came from food she ate at Acme.  Ms. Lapuyade stated that she did not learn the true source of her poisoning was from tuna scrape, at Little Tokyo, until she spoke with her doctor in October 2013 before his deposition.  She contended that prescription did not run against the defendants until she was advised the CDC had identified the source of salmonella poisoning as tuna scrape made by Moon Marine.
The defendants contended that she knew she ate at Little Tokyo one week before Acme, and she did not inform her doctor or attorney.  They also argued that Ms. Lapuyade's reliance on misinformation provided by her doctor did not meet the reasonable diligence requirement of contra non valentem.  Finally, the defendants argued that Ms. Lapuyade could have easily discovered, through a simple internet search, the source of her salmonella poisoning.
The court stated the rule that for delictual actions, prescription runs one year from the date of injury.  Contra non valentem softens the occasional harshness of this statute, but it only applies in exceptional circumstances. This category, known as the discovery rule, prevents the running of prescription when the cause of action cannot be known or was not reasonably knowable by the plaintiff.
The appellate court stated the issue in this case was determining when a plaintiff has constructive knowledge to begin the prescriptive period. Essentially, the court asked whether it was reasonable for Ms. Lapuyade to rely on her treating physician regarding the cause of her sickness, rather than investigating further within the one-year period. Constructive knowledge is knowledge that would put the injured party "on guard."   Here, since Ms. Lapuyade filed her petition against the defendants more than one year after she suffered food poisoning, she bore the burden of proving that her claims were not prescribed.
Here, Ms. Lapuyade had testified as to her conversations with treating physicians at the hospital.  The doctors were not interested in her meal at Little Tokyo, and Ms. Lapuyade made clear she had not been sick between eating at Little Tokyo and eating at Acme.  Ms. Lapuyade's mother also testified, corroborating Ms. Lapuyade's testimony that after providing the food history to the doctors at the hospital, they did not focus on LIttle Tokyo because they were concerned with Ms. Lapuyade's more recent meal at Acme.
Ms. Lapuyade's doctor had provided the results of an internet search, a CDC article indicating that a specific tuna scrape had been recalled from Moon Marine, when he met with Ms. Lapuyade's counsel in October 2013.  He had not looked into this information before that time.
Here, the appellate court stated Ms. Lapuyade had no reason to doubt her treating physician's opinion of the cause of her salmonella poisoning. He believed that her food poisoning was due to the food she consumed at Acme on the day before she felt sick.  Furthermore, Ms. Lapuyade ate at Acme with a friend, and both became sick after their meal.
The court stated that Ms. Lapuyade reasonably relied on her treating physician regarding the cause of her salmonella poisoning, and she was not willfully or inexcusably negligent in her ignorance of the involvement of Moon Marine, Little Tokyo, and JFC in the salmonella outbreak.  Since the doctrine of contra non valentem applied, the appellate court overruled the sustaining of Moon Marine, Little Tokyo, and JFC's exceptions of prescription.  The case was remanded for further proceedings.
At Lavis Law, our personal injury attorneys diligently advocate on behalf of injured Louisiana residents as they seek compensation for their harm.  Our office provides a free, confidential consultation and can be reached by calling 866.558.9151.
More Blog Posts:
Louisiana Appeals Court Upholds Verdict in Favor of Plaintiffs Injured in Elevator Crash at Superdome, Louisiana Injury Lawyer Blog
Louisiana Appellate Court Reverses Summary Judgment in Favor of Defendant When Genuine Issue of Material Fact Remained on One of Plaintiff's Negligence Claims, Louisiana Injury Lawyer Blog