In an appeal before the Fourth Circuit, the court addressed whether an employer was potentially vicariously liable for an alleged intentional act by an employee. In this lawsuit, the court reviewed the grant of summary judgment in favor of the employer and h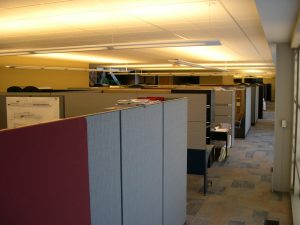 eld that in fact there remained a genuine issue of material fact regarding whether the altercation that took place was a personal matter, or whether it was foreseeable and work-related.
Plaintiff Renata Loya filed an appeal seeking to reverse the grant of summary judgment in favor of Allied Cash Advance Louisiana, LLC ("Allied").  Ms. Loya and Defendant Jasmine Lucas both worked for Allied and were involved in a physical altercation. The issue was which woman was the aggressor.  Initially, the argument began over an email concerning Ms. Loya's and Ms. Lucas' respective work responsibilities. Ms. Lucas was a store manager, and Ms. Loya worked as a sales associate.
On the day of the incident, the two women discussed the terms of an email, which were work-related. A physical altercation then took place. Both women had signed the Field Associate Handbook at Allied, which stated they were prohibited from making threats or engaging in violent activities. After the incident, both women were terminated.
Ms. Loya sued Ms. Lucas, Allied, and Allied's known insurer.  Ms. Lucas' homeowner's insurance company intervened in the lawsuit.  Allied filed a motion for summary judgment, which was granted. Lighthouse filed a motion for summary judgment, which was denied.  Ms. Lucas appealed. Ms. Loya appealed, arguing there remained issues of material fact regarding whether Allied was vicariously liable for Ms. Lucas' conduct.
The two women presented different explanations of how the incident took place. Ms. Loya explained that she felt Ms. Lucas had a personal problem with her and that Ms. Lucas was stressed out.
Regarding the issue of vicarious liability on behalf of Allied, for Ms. Lucas' alleged intentional act, the court stated the rule that an employer is liable for an employee's tort if, at the time, the employee had been acting within the course and scope of employment. This is a test of time and place.  Louisiana law makes clear that employers are not vicariously liable simply because an employee commits an intentional tort on business premises during working hours.  But if the employee acts within his duties and in furtherance of his employer's objective, there may be a finding of vicarious liability.
Here, Allied's alleged knowledge of the tensions between Ms. Loya and Ms. Lucas created a genuine issue of material fact.  A meeting was supposed to have taken place before the altercation occurred. The fight therefore may have been foreseeable, but nothing in the record supported that conclusion.
There was also the issue of who was the actual aggressor, according to the appellate court. Ms. Loya alleged Ms. Lucas struck her first, during an argument about the email. This may be an employment-rooted matter, invoking Allied's vicarious liability. On the other hand, Ms. Lucas alleged that Ms. Loya was the aggressor and came to Ms. Lucas' desk.  This allegation is rooted in a personal issue.
The court reversed the portion of the summary judgment motion that dismissed Ms. Loya's claim against Allied for vicarious liability for the intentional tort.
The personal injury attorneys at Lavis Law advocate on behalf of Louisiana victims, seeking compensation for their injuries. If you or a loved one has suffered injuries, call our office and set up your free consultation. We can be reached by calling 866-558-9151 or using our online form.
More Blog Posts:
Judgment in Louisiana Personal Injury Lawsuit Dismissing Certain Defendants Not Final Because Genuine Issues of Material Fact Remained Regarding Whether Accident Occurred and Liability, Louisiana Insurance & Injury Lawyer Blog
Louisiana Court Holds Injured Plaintiff Failed to Carry Burden of Showing Employee Committed Tortious Conduct and Company Could be Held Vicariously Liable, Louisiana Insurance & Injury Lawyer Blog