The Louisiana First Circuit Court of Appeal addressed whether future special damages could be awarded to an employee injured in a motor vehicle accident.  Typically, courts find an award of future special damages without future general damages to be inconsistent. The court examined the details of this case, made more complex by the existence of intervenors, Greater Louisiana Staffing, Inc., the plaintiff's employer, and the employer's workers' compensation insurers fund.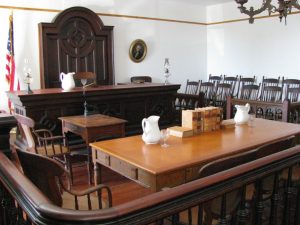 Lana Averette was driving in Port Allen, Louisiana, when her vehicle was rear-ended by Adam Phillips, an employee of Entergy Gulf States Louisiana, L.L.C.  She suffered spinal injuries from the accident and brought a personal injury lawsuit on the grounds that she was injured in the accident.  The jury returned a verdict in her favor, including $500,000 for future medical expenses.  The district court entered judgment according to the jury verdict, and it gave the intervenors a portion of damages as well as statutory credit on their remaining workers' compensation obligation.
Entergy and Mr. Phillips moved for judgment notwithstanding the verdict, or alternatively a motion for a new trial. They argued the jury erred as a matter of law in awarding an inconsistent verdict.  The district court denied the motions.
On appeal, Entergy and Mr. Phillips argued that the district court erred in denying their motions and in awarding future special damages without awarding future general damages. Ms. Averette answered and requested that if the court found the jury verdict inconsistent, it should make a future general damages award.
In stating the rule, the court made clear that a jury verdict awarding medical expenses but denying pain and suffering damages will typically be found inconsistent.  However, in certain circumstances, courts may find that general damages may be denied while awarding medical expenses. The issue before the court in this case was whether issuing inconsistent awards abuses the discretion of the factfinder.
In most cases, however, the plaintiff requests an award of future general damages in addition to future special damages. In this case, the defendants maintained that the future special damages award should be vacated because without future suffering, there is no need for future medical treatment.  But the defendants cited no cases in which a special damages award was vacated because there was no general damages award.
The court found that Ms. Averette requested future medical treatments in order to prevent pain. The jury awarded these future medical treatments.  She had not requested future general damages. The court stated it was clear Ms. Averette's counsel strategically asked for 20 years of conservative medical treatment.  He did not ask for future general damages. In light of Ms. Averette's request, the jury's verdict was not inconsistent.
The appellate court affirmed the lower court's award of future special damages without a general damages award.
The workers' compensation lawyers at Lavis Law help injured individuals in Louisiana pursue compensation for their injuries.  We offer personal attention and diligent representation, and we provide a free consultation. Our office can be reached by calling 866.558.9151.
More Blog Posts:
Louisiana Appellate Court Affirms Award of Penalties for Employer's Failure to Meet Duty, and Holds that Tips are "Other Wages" Calculated as Part of Workers Compensation Benefits, Louisiana Job Injury Blog, January 14, 2016
Louisiana Court Affirms Judgment Strongly Based on Lay Testimony in Favor of Injured Employee, Louisiana Job Injury Blog, January 7, 2016