In a recent workers' compensation case, the Louisiana Third Circuit Court of Appeal addressed whether an employment relationship existed between an injured individual and an owner of horse stalls who violated a lease agreement by leasing the stalls to an unlicensed trainer.  The accident victim had relied on the fact that she was covered by workers' compensation when she agreed to exercise the horses. The court found that an employment relationship existed, and the employer and its insurer had not reasonably countered the evidence presented by the injur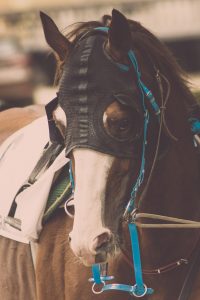 ed individual and had not articulated an objective reason for denying the benefits.
On review, the court stated that findings of fact shall not be set aside unless there was a manifest error, or they were clearly wrong.   The facts of this case made clear that Jill Neece, the claimant, was injured while exercising horses at Evangeline Downs Training Center.  She filed an action for workers' compensation benefits and also sought medical treatment and expenses, penalties, and attorney fees against Damien Scott, Scott Gelner, and the Louisiana Horsemen's Benevolent and Protective Association ("FHBPA").
Ms. Neece began working at Evangeline Downs in late 2012 and then began galloping horses for Damien Simon in January 2013. On January 14, 2013, she was thrown from a two-year-old colt she was galloping for Mr. Simon. Ms. Neece suffered a back injury. Mr. Simon was not a licensed trainer and had his horses stalled at Evangeline Downs through a sublease agreement with Scott Gelner.  Mr. Gelner leased 10 stalls from Evangeline Downs and then, in violation of the lease agreement, subleased to Mr. Simon.  Mr. Simon hired Ms. Neece to exercise the horses that were stalled under Mr. Gelner's trainer number. Ms. Neece was listed on Mr. Gelner's employee list, and she testified at trial that if she had known she was not covered by workers' compensation insurance, she would not have agreed to exercise Mr. Simon's horses.
The workers' compensation judge had found Mr. Gelner and the LHBPA liable.  They argued on appeal that Mr. Gelner was not Ms. Neece's employer at the time of her injury and that they were not therefore liable to her for workers' compensation benefits, medical expenses and treatment, penalties, or fees.
Louisiana law holds that an employee injured in an accident arising out of and in the course of his or her employment shall be paid compensation by his or her employer. On appeal, the record showed that Ms. Neece believed she worked for the licensed trainer of the horses, and those horses were housed at Evangeline Downs. The lease agreement made clear that the stalls were only to be leased by licensed trainers, carrying LHBPA workers' compensation insurance.
The appellate court stated that it was reasonable for the workers' compensation judge to infer from the evidence that Ms. Neece detrimentally relied on Mr. Simon's license, and he was an agent of Mr. Gelner because he subleased and used Mr. Gelner's stalls.
The court also stated that credibility evaluations and reasonable inferences of fact should not be disturbed, although the appellate court may feel its own inferences and evaluations are reasonable.  The court held there was no manifest error in the WCJ's findings.
The court also agreed with the trial court that the issue of agency had been sufficiently raised by Ms. Neece.  She had argued in her pre-trial brief that she detrimentally relied on Mr. Simon's representations that he had been a licensed trainer and that she would be covered by workers' compensation insurance.  The court held that the defendants had not been substantially prejudiced by a lack of notice of this issue.
Regarding the payment of attorney fees and penalties, the court stated the rule that when an employer or insurer fails to pay benefits in a timely manner, they will be required to pay penalties and attorney fees, unless they reasonably controvert the employee's claim. The issue is whether the employer presented sufficient factual and medical information to reasonably counter the claimant's evidence.
In this case, the court stated there was nothing suggesting that the LHBPA investigated Ms. Neece's claim, despite the fact that she was on Mr. Gelner's work list.  The court stated that since she was on the list, the LHBPA should have been altered to the possibility of employment and her employment status.  Mr. Gelner had signed a statement on the day of the accident stating that Ms. Neece was not his employee. Neither Mr. Gelner nor the LHBPA received a statement from Mr. Simon.  The appellate court held it was not a manifest error to grant Ms. Neece's penalties and attorney fees.
The court affirmed the trial court's judgment.
At Lavis Law, individuals injured in the course and scope of their employment can better understand their rights under Louisiana workers' compensation law.  We help injured workers and their families pursue compensation for work-related injuries. Contact our office for a free consultation at 866-855-9151.
More Blog Posts:
Louisiana Court Upholds Judgment in Favor of Injured Employee Working for Contractor and Sub-Contractor When Seriously Injured, Louisiana Insurance & Injury Lawyer Blog
Louisiana Appellate Court Affirms Finding that Injured Airplane Mechanic Offered Credible Testimony of His Work-Related Accident and Suffered Compensable Injury, Louisiana Insurance & Injury Lawyer Blog