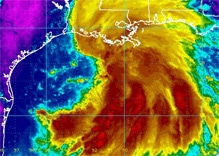 Tropical Storm Lee is expected to produce extensive rainfall. The National Weather Service National Hurricane Center advised at 1 p.m. today that
TROPICAL STORM LEE IS EXPECTED TO PRODUCE TOTAL RAIN
ACCUMULATIONS OF 10 TO 15 INCHES OVER SOUTHERN LOUISIANA…SOUTHERN
MISSISSIPPI…AND SOUTHERN ALABAMA THROUGH SUNDAY…WITH POSSIBLE
ISOLATED MAXIMUM AMOUNTS OF 20 INCHES. THESE RAINS ARE EXPECTED TO
CAUSE EXTENSIVE FLOODING…ESPECIALLY IN URBAN AREAS.
Flooded Businesses and Homeowners should be advised that there are key steps to filing a National Flood Insurance Program flood insurance claim.
Contact your agent or insurance company to file a claim;
Separate damaged from undamaged property.
The insurance company's flood adjuster will need evidence of your structural and/or damaged content to assist in preparing his estimate. Take photographs of all damaged property (including any of the property you plan on throwing away). Take a photograph of the flood line and
Make an accurate list of all damaged content, including date of purchase, cost, and value before the flood. If you have any receipts for the contents that were damaged, please save them.
Timely file your Proof of Loss form with your insurance company within 60 days of the flood.
If you are having trouble with your insurance company or have any questions about your insurance claim, contact your Louisiana Storm Insurance Lawyer.