In an appeal before the Louisiana Fifth Circuit, the court reviewed a judgment in favor of an insurance company and their automobile insurance policy.  Many automobile insurance policies include exclusion clauses, limiting coverage according to specific situations.  In this case, collision coverage provided an exclusion for collisions caused by drivers without a valid and current driver's license.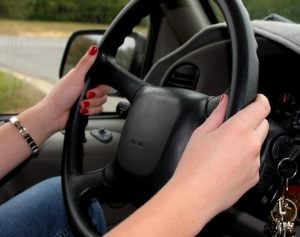 Darryl Parker brought a lawsuit for damages following a vehicle collision on January 27, 2014. A vehicle driven by Laquida Taplin collided with Mr. Parker's vehicle. Mr. Parker named Ms. Taplin and her insurance company, State Farm Mutual Automobile Insurance, as defendants.  He also named his insurer, Affirmative Insurance Company. Mr. Parker contended that Affirmative provided automobile coverage, both comprehensive and collision, for his vehicle.  He alleged the insurance company acted in bad faith when it denied his claim for property damage.
Affirmative Insurance moved for summary judgment on the grounds that the policy did not cover accidents caused by a driver without a valid license.   Since Mr. Parker was unlicensed at the time of the accident, Affirmative Insurance alleged they did not provide first-party collision coverage for the accident.
On appeal, Mr. Parker argued that Affirmative Insurance waived its right to seek enforcement of the exclusion in the policy, or was estopped from enforcing the provision.  He contended that Affirmative Insurance knew he was an unlicensed driver but issued the policy anyway, accepting premium payments for the policy.
The appellate court stated that an insurance policy serves as a contract.  As a result, it is to be construed using general rules of contract interpretation under Louisiana law.  The purpose of the interpretation of the contract is to effectuate the parties' intent. Words in a policy are given their plain, ordinary meaning unless they have a technical meaning.
Insurance companies may limit their coverage, provided the limitation does not conflict with public policy or statutory provisions.  When a provision seeks to narrow the insurance company's obligation, it is strictly construed against the insurer.
Collision coverage under the policy included property damage to the insured vehicle but was subject to any exclusion in the policy that might apply. The policy provided that a loss caused by a person driving without a valid and current driver's license is not covered.
Mr. Parker did not dispute that he did not have a valid driver's license at the time of the accident.  He argued that based on the theory of detrimental reliance, Affirmative Insurance should not be allowed to rely on the exclusion.  He claimed that when he purchased the insurance policy, an Affirmative Insurance agent told him he could purchase the policy, even though he did not have a valid driver's license.
Louisiana law states that the doctrine of detrimental reliance applies when a party makes a promise it knows or should know will cause the other party to rely on it, to the other party's detriment.  A party bringing a claim of detrimental reliance must show a representation, justifiable reliance, and a change in position, to one's detriment, based on the reliance.
The court found that Affirmative Insurance made no representation regarding the type of coverage provided that would support Mr. Parker's claim of detrimental reliance.  The court held that Affirmative Insurance should not be able to rely on their exclusion.  Here, the insurance agent informed Mr. Parker he could purchase a policy, but the agent did not state exactly the type of coverage that would be afforded.  Mr. Parker did not state that the agent indicated he could purchase collision insurance despite not having a valid driver's license.
Additionally, the court stated that the insurance policy provided Mr. Parker with insurance coverage meeting the legal requirements:  compulsory automobile liability.  Collision coverage is not mandated for all individuals. Affirmative Insurance was, therefore, free to exclude collision coverage for those without a valid license.
The court affirmed the lower court's grant of summary judgment.
The insurance lawyers at Lavis Law have experience resolving insurance coverage disputes and claims of insurance bad faith.  We provide a free consultation, and our office can be reached by calling 866.558.9151.
More Blog Posts:
Louisiana Court Holds Inaccurate Information on Insurance Application Not Material and Beneficiary Entitled to Proceeds, Louisiana Insurance Lawyer Blog, December 1, 2015
Louisiana Court Upholds Automobile Insurance Policy Exclusion for Fleeing or Evading Law Enforcement, Louisiana Insurance Lawyer Blog, October 22, 2015