BEST New Orleans Pedestrian Accident Attorney Near You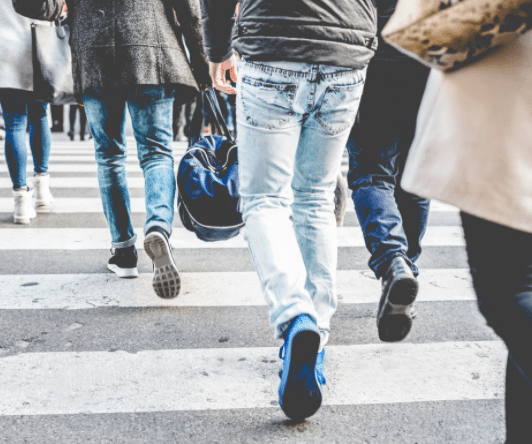 What To Do After You Have Been Injured In A New Orleans Pedestrian Accident
If you have been innocently walking or jogging along and get hit by a vehicle, even lightly, it's a shocking and chaotic event. It is important to follow the steps listed below after a pedestrian accident to help preserve your claim for maximum compensation. 
Seek Medical Attention Right Away – It's important to speak with a doctor as soon as possible after a New Orleans pedestrian accident. Injuries (such as a concussion) might not be initially visible or felt but can quickly develop and lead to long-term health issues. Give your doctor as much detail as possible as to how the accident happened and what your symptoms are so they can give you the best diagnosis and treatment for your injuries. And make sure to follow through with whatever instructions the doctor gives you.  
Record Information About The Accident – This could be difficult to do immediately following the accident if you are injured severely but if possible take pictures of your surroundings and once you are able to make sure to write down every detail you can remember; time of day, weather conditions, traffic conditions, pedestrian congestion, etc.  
Avoid Talking About the Accident – It can be tempting to try to make sure people understand your point of view when a New Orleans accident occurs but it is best to stay silent and only discuss it with your close loved ones and a pedestrian accident attorney. Don't post about it on social media, don't share details with your friends, and most importantly don't discuss it with the at-fault driver's insurance company.
Hire An Experienced Personal Injury Lawyer Near You – If you have been injured by a vehicle it is best to speak with a New Orleans pedestrian injuries attorney right away. They will be able to answer any questions you might have and explain what you need to do to protect your rights and get the maximum compensation you need. 
Main Causes of Pedestrian Accidents in New Orleans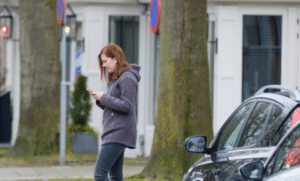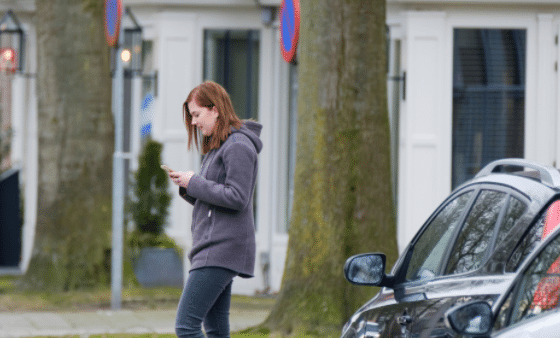 In a perfect world, the motorists on our streets and highways would always keep a special lookout for pedestrians. There are a number of scenarios that can lead a driver to make a mistake and hit a pedestrian. The most common causes of a New Orleans pedestrian accident include:
Speeding – A driver is driving above the posted speed limit, or faster than the conditions warrant. Ie. driving fast during a rainstorm or late at night. This often leads to them moving too fast to be able to stop in time to avoid hitting the pedestrian.
Distracted Driving – Unfortunately a very common issue in our world today, many drivers can easily become distracted by texting or eating behind the wheel, or by other people in the vehicle. Even something as simple as changing the song you're listening to can be enough of a distraction to cause an accident. 
Driving Under The Influence – There were over 4000 alcohol-related car accidents in 2019. When driving while impaired reaction times are drastically reduced and it is incredibly easy to miss seeing a pedestrian. 
Disobeying Traffic Signals – Failing to stop at a traffic light or stop sign can lead to catastrophic consequences if a pedestrian begins to walk across an intersection and the driver does not stop. 
Reckless or Careless Driving – Sometimes drivers end up in such a hurry that they fail to follow proper driving regulations, causing car accidents and end up hurting pedestrians as a result. Unlawful passing or turning at an intersection would fall into these categories. 
E-Scooter Users – There has been an increase in electric scooters on New Orleans streets and sidewalks over the past few years. Being injured by an electric scooter user is something we have seen before.
Regardless of the reasons, the consequences for a victim of pedestrian accidents in New Orleans range from scrapes and bruises to PTSD to death.
Damages Suffered by Injured Pedestrians
The human body is no match for a moving vehicle. If you've been injured by the negligence of a driver as a pedestrian, you are entitled to compensation. All drivers in New Orleans are required to carry minimum liability coverage. This minimum covers up to $15,000 for bodily injury per person. The coverage applies to damages sustained when the driver is at fault.
If a pedestrian is injured by a negligent driver, the minimum mandated by law can be reached and exceeded quickly. Common damages suffered by pedestrians include:
Medical costs
Cost of therapy and rehabilitation
Loss of income or the ability to continue working
Loss of future wages and earning capacity
Pain and suffering for physical, mental, and emotional injuries
Scarring and disabilities
Loss of quality of life
Legal Factors That Matter in Your Pedestrian Accident Case
It's estimated that about 20% of drivers do not carry insurance. If an uninsured driver negligently collides with a pedestrian, how is the victim going to pay for the damages listed above? Unfortunately, the injured person may be stuck with all the costs of medical expenses and everything else that goes with the accident, such as missing work and dealing with transportation to and from doctor appointments.
This is one reason why pedestrian accidents legal help in New Orleans can be so crucial. An attorney can more clearly see what options are available for recovering fair compensation, whether it's by filing a lawsuit against the negligent driver or through other avenues.
For example, if the at-fault driver was performing duties for an employer at the time of the collision, the employer may be held liable for the damages the pedestrian suffered. An experienced pedestrian accident lawyer in New Orleans will know how to seek out every relevant detail that will benefit a client's recovery, even when liability is not clear.
New Orleans allows for uninsured/underinsured insurance to cover pedestrians, but an insurance company doesn't have to provide this coverage. If a person on foot is struck by an uninsured driver but has uninsured/underinsured coverage themselves, it's wise to review the policy to see if you're covered. Better yet, have a personal injury attorney review the policy. Also, New Orleans allows for two types of uninsured coverage.
There is the regular type that would cover the damages listed above. But there is also economic-only uninsured coverage that will not cover the so-called non-economic costs, like pain and suffering.
Wrongful Death in a Pedestrian Accident
Over the summer of 2020, a 
68-year-old man was killed
 in New Orleans when crossing the Chef Highway. Unfortunately, such tragedies occur too frequently in this city. Losing a loved one to a traffic accident is devastating enough. But when it was a death caused by the negligence of another, the pain of loss is compounded by questions of why.
Nothing the at-fault driver or the law can do will bring back a loved one killed in a traffic accident. However, you can get compensation when a 
wrongful death
 occurs in New Orleans.
Those who may be able to recover damages suffered because of wrongful death include:
The spouse and any children of the deceased
Surviving parents if there is no spouse or children
Siblings, if there is no spouse, children, or parents
Grandparents, if there are no surviving siblings, spouse, children, or parents
The death of a loved one is often more than just an emotional loss. Sometimes, a victim was the main source of financial support for a family. If your loved one was killed by a negligent driver in a pedestrian accident, don't go through the experience alone. Call a compassionate personal injury attorney to counsel and advise you of your legal remedies for just compensation.
Compensation for Pedestrian Accident Injuries
A personal injury attorney works on a contingency basis. The system works to encourage your attorney to seek maximum compensation. Furthermore, a lawyer will have experience navigating all the potential complications that could arise when dealing with insurance companies.
If you've been injured in a pedestrian accident, consider retaining a lawyer as soon as possible. You'll start by meeting with an attorney who can look into your case and explain your options. At the 
Lavis Law Firm
, we offer free consultations to prospective clients. Sometimes, the only way to remedy the consequences of a pedestrian accident is through compensation that covers medical bills, missed wages and pain and suffering. We can help you get the compensation you deserve.
Experienced New Orleans Pedestrian Accident Lawyer Near You Today
If you have been the victim of a pedestrian accident in New Orleans, you may be entitled to substantial financial compensation. You should contact a personal injury attorney in New Orleans right away to learn more about how you can file a claim or lawsuit. Contact Lavis Law today for assistance with your case by booking a free confidential case evaluation. We also offer initial video consultations.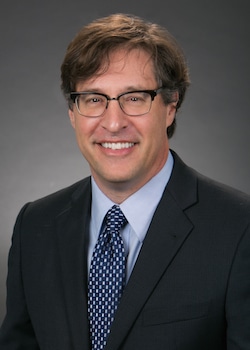 New Orleans Pedestrian Accident Attorney Review
"I have worked professionally with Charlie and his law firm and have only good experiences. He is very communicative, prompt to respond to my messages, and always available when needed. If you're in need of an attorney in the New Orleans area call Charles."

⭐️⭐️⭐️⭐️⭐️
And read more of our 75+ 
reviews
 on Google.