BEST Hurricane Lawyer Near You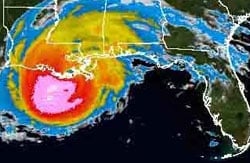 Is your insurance company delaying, making excuses, denying or underpaying your Louisiana Hurricane insurance property damage claim?  Let us help. 
Contact our experienced hurricane damage law firm at Lavis Law at 866-558-9151 to learn how our hurricane insurance claim lawyers near you can help you get the compensation you deserve. At Lavis Law, we have been handling Hurricane Claims Since 2005 and specialize in personal injury and insurance cases including hurricane damage claims across Louisiana including New Orleans, Harvey, Metairie, and Baton Rouge. We can prepare your business or homeowners' insurance claim, help you complete your proof of loss, and assemble the documents necessary to prove your claim.  
Your insurance company is required to quickly and efficiently settle your claim and pay for all of your damages covered by the policy. Your policy may provide coverage for your property damage, extra expenses, and business interruption claims.

Our hurricane damage claim attorneys near you have successfully handled hundreds of hurricane insurance claims involving Gulf of Mexico Hurricanes Katrina, Rita, Gustav, Isaac, Laura, Delta, and Ida. These claims have included claims for insurance disputes, wrongful denial of policy benefits, miscalculation of estimated damages as well as failure to pay for covered items, overhead and profit, taxes, and recoverable depreciation.
We help maximize the value of your claim by consulting with experts including contractors, public adjusters, engineers, roofers, a microbiologist, and mold remediation companies. If your claim cannot be resolved amicably, with your permission, we will take your insurance company to court in an insurance bad faith claim.
Hurricane Ida Property Damage Insurance Claims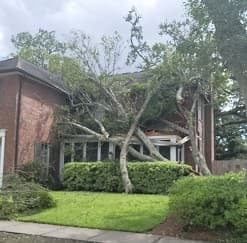 On August 29, 2021, Hurricane Ida made landfall at Port Fourchon, Louisiana, and rolled on through Southeast Louisiana with 150 m.p.h. winds, flash floods, and heavy rainfall.
The storm caused deaths, injuries, property and infrastructure damage, economic loss, and human suffering to the coastal region and severely impacted the businesses, apartments, and homes in these Parishes:
Ascension
Assumption
Jefferson
Lafourche
Livingston
Orleans
Plaquemines
St. Bernard
St. Charles
St. Helena
St. James
St. John the Baptist
St. Tammany
Tangipahoa & Terrebonne
Private insurer losses from Hurricane Ida are estimated to be in the range of $18 Billion USD.
Hurricane Laura Property Damage Insurance Claims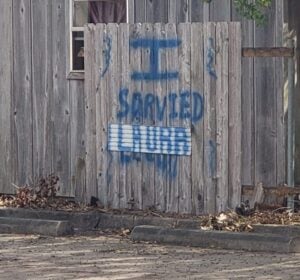 On August 27, 2020, Hurricane Laura made landfall at Cameron Louisiana, just south of Lake Charles, Sulphur, Moss Bluff, and DeRidder with 150 m.p.h. winds, flash floods, and heavy rainfall.
The storm caused deaths, injuries, property and infrastructure damage, economic loss, and human suffering in the coastal region. Private insurer losses from Hurricane Laura are estimated to be in the range of anywhere from $4 Billion to $12 Billion USD.
Louisiana Hurricane Damage Claims and Flood Insurance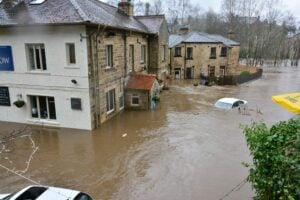 16% of people mistakenly believe that homeowners insurance covers flood damages, and 71% of Louisianians don't have flood insurance. With seemingly more hurricane activity over the years, Americans have increasingly sought the security of flood insurance for their property.
In 1978, just $50,500,956 in property was covered nationally; whereas, $1,293,113,181 was covered in 2012. Louisianians, who are prime targets for hurricane damage, make up a significant market of this coverage.
From 2002 to 2012, an average of $2,930,501.18 was paid in flood insurance losses nationally, which is an average of about 58,695 claimed losses per year.
Our hurricane damage insurance claim lawyers near you are familiar with both wind and 
flood insurance claims
and have handled cases against some of the largest insurance companies including State Farm, USAA, Lloyds of London, Allstate, The Hartford, Scottsdale, and Louisiana Citizens Property Insurance Corporation. 
Give our hurricane damage claim lawyers near you a call today to know if your insurance company is treating you fairly or if you have any questions about your hurricane insurance property damage claim. You can also request a free copy of our "5 Things Your Insurance Company Won't Tell You About Your Hurricane Insurance Property Damage Claim" 
Hurricane Damage Insurance Claims Lawyer Near You
Unfortunately, hurricane-impacted homeowners and businesses are faced with the unpleasant task of dealing with insurance companies that are not accepting responsibility under the insurance policies they have both written and sold. Insurance companies are too often shortchanging policyholders by failing to pay enough money for the hurricane damages sustained. Sometimes these companies are even denying claims.
Do not accept slow service, excuses, or denials of your claims. Let The Louisiana Hurricane Law Firm of Lavis Law assist you in preparing your insurance claim by completing a sworn proof of loss for your claim, assembling your claim documentation, and monitoring the claims process. In those instances where your insurance company wants you to provide a recorded statement or examination under oath, we prepare you for the sworn statement and attend the statement with you. If a dispute should arise as to whether items are covered or as to the cost of repairs, experts can be hired to prove your damages.
If you have Disaster Mortgage Protection insurance, we can help you with that insurance claim as well. Disaster Mortgage Protection pays your monthly mortgage, reimburses your structural deductible, and can help pay off your mortgage balance in the event of a hurricane, flood, or other disaster. The insurance usually applies to home or condo owners whose dwellings are deemed uninhabitable. Under certain policies, the mortgage balance is paid off if the land is condemned.
Why Should You Hire a Hurricane Damage Claim Attorney at Lavis Law Firm?
Many times people do not seek the guidance of an attorney for fear that doing so would be too expensive and complicated. We alleviate those fears right away. Your first consultation is always free. During that first meeting, you will find out whether your problem requires the assistance of a hurricane damage insurance claims lawyer near you and what we can do to help. Fees and costs are discussed upfront. There is no "guessing" as to what your fee might be for our services. When you enter our office you will know that we genuinely care about you and your legal concerns. 
Let us get you the money you deserve. Submit your case evaluation today. If you prefer, you may contact us at 504-834-4000 or toll-free 1-866-558-9151. We also offer free initial video consultations over Zoom, Skype, or Google Meets. 
Check Out What Others Are Saying About Our Hurricane Damage Insurance Claim Lawyers Near You
Att. Lavis is a great lawyer. He got me the results I needed in a great timely manner! He jumped on my case and didn't slack up until the job was 100% complete and satisfactory!

Myron Green on

Google ⭐️⭐️⭐️⭐️⭐️