New Orleans Workers Compensation Lawyer Near You
What are Louisiana Workers Compensation Guidelines?
If you are hurt on the job in Louisiana, unable to work due to the injury, and if your injury is covered by Louisiana Workers' Compensation Act, your employer and its workers' compensation insurer are obligated to pay indemnity benefits, necessary and reasonable related medical bills, travel expenses and vocational rehabilitation benefits. In the event of death, benefits are payable to your survivors.  Before settling your Louisiana Workers' Compensation Claim, you should be familiar with the various types of benefits owed and issues specific to workers compensation settlements.
You may be wondering, "What is Louisiana workers compensation law?" or "Who need workers compensation in Louisiana?" Under Louisiana law, Louisiana employers are required to carry workers' compensation if they have 1 or more employees, full or part time, whose payroll is at least $3,000.00 annually. 
Workers compensation payments are made regardless of fault on the part of the employer or employee. In exchange for the benefits, the employee generally waives the right to sue his or her employer in tort for pain and suffering damages.  After a work related injury and perhaps a vistit to the hospital emergency room, the first thing an injured worker will need to do is to figure out who the employer's workers compensation insurer.
What Types of Workers' Compensation Benefits Are You Eligible For?
Below are the types of Louisiana Workers Compensation benefits you may be eligible for:
Medical Benefits
Accident related medical bills are paid by the employer and its workers' compensation insurer. The workers' compensation insurer's approval is required for treatment beyond $750 unless the care is provided under emergency conditions.
A health insurer's payment of job injury medical expenses will extinguished the injured employee's claim against her employer for those medical expenses under the Louisiana Workers' Compensation Act. However, the claim is not extinguished for direct payment by the employee, a relative or friend of the employee, or by Medicaid, or other state medical assistance programs. Sompensation claim.
Choice of Physician
The injured employee has the right to choose one treating physician in any field or specialty. The employer or insurance carrier's permission is required to change treating physicians within the same field or specialty after the employee's initial choice. An emergency room physician is not considered the choice of the employee.
If the employer or its insurer provides the injured employee with a choice of physician form to select his or her own physician, the injured employee is not required to choose the company's doctor; rather, they may choose their own physician. However, an injured employee must submit to an examination by a company doctor paid for by the company or its insurer as often as may be reasonably necessary.
Vocational Rehabilitation Benefits
Generally, if you are unable to return to your job of injury or an alternative job with the same employer, the employer is required to do a labor market survey to find jobs available in your geographic area for job duties approved by your doctor.
Workers Comp Settlement Chart Louisiana
Mileage Benefits
All related expenses reasonably and necessary for obtaining services, medicines, and prosthetic devices should be paid.
How Much Is Workers Comp in Louisiana?
There is no Louisiana Workers Compensation settlement calculator.  The value of any possible
Louisiana Workers Compensation settlement
hinges on many  things, one of the most important, is the injured worker maintaining his or her rights to indemnity, medical, mileage and vocational rehabilitation benefits.  What benefits are owed and still being paid?  What is owed and not being paid? What is not owed? A lawyer may be helpful in helping an injured worker keep his or her benefits. It is usually easier to maintain benefits than to attempt to restart them once they are lost.
The injured worker or surviving dependents (in case of death) never need to settle their claims for future benefits and neither does the employer and insurance company.  The injured worker cannot force the insurance company and employer to pay all of her future indemnity, medical mileage and vocational rehab benefits all at one time; that can only be done by agreement of the parties.  Although the injured worker who is receiving weekly payments will probably live a long life, the insurance company will argue that he or she might die tomorrow in a car accident or some other reasons unrelated to the work accident, making the comp claim near worthless.
How Do They Calculate Workers Comp Settlements in Louisiana?
Some things to consider when valuing and settling a Louisiana Workers Compensation case include the following:
What type(s) of indemnity benefits are being paid? Are all benefits being paid? Is there a time limit (number of weeks, age limit, limitation on remarriage etc) on the type of benefits being paid?
When was the last indemnity, medical, mileage or vocational rehabilitation benefit paid? What are the time periods for asserting rights to unpaid benefits?
Has a disputed claim for compensation been timely filed on any unpaid benefit? If so, who is the judge presiding over the case?  Do the documents, witnesses and other evidence support the claims?
Has the accident related medical condition stabilized?
Is the medical condition causing the disability or death related to the accident?
Is there some condition the injured worker did after the accident that prevents him from finding employment?
What are the treating doctor's recommendations for future medical care?
Has the Average Weekly Wage been calculated correctly? Does it include overtime, vacation pay or any other taxable wage benefit?
Is the correct comp rate being paid?
Is the Labor Market Survey legitimate? Does the job really exist?  Is the injured worker able to do it given his education and training?  Did the treating doctor approve the position?  Is he physically capable of performing the real position set forth in the Labor Market Survey?  Often times the description in the Labor Market Survey is inaccurate..
What is the injured worker's life expectancy?
In the event of death, have the funeral expenses been paid?
Social security disability or retirement benefits received?
Social security disability spread language about life expectancy included in the proposed settlement documents? What impact will the settlement have on Social Security Disability benefits being received?
Are past, indemnity, medical, mileage benefits owed; have hospitals, doctors, physical therapists and other providers been contacted to see if all healthcare providers have been paid?
Outstanding liens, including Medicaid, Medicare, Child Support, Attorney fees, costs, anything else etc.
Future medical care and prescription medication,
Medicare's interest in the settlement- has an accurate Medicare Set Aside been submitted to CMS for approval?
Will both the indemnity and medical be settled at the same time?
What is the value of any other claims (tort, discrimination, unpaid wage, wrongful termination etc) owed by the employer?; Settlement language for these other types of claims will probably be included in the Settlement Documents and Release.
What the actual settlement documents and release say and what they are supposed to say? – More often than not, they do not say what was promised by the insurance company and employer and need to be revised;
The value of any related third party claim and whether it makes sense to settle both the comp claim and third party claim at the same time;
What, at the end of the day, does the injured worker expect to do with the rest of his life, for work, medical treatment, etc.
Who Are a Few Louisiana Workers Compensation Insurers?
After an accident, an employer often refuses to provide the injured employee with the name of its insurer in an attempt to try to discourage the employee from making a claim. If this is the case, get a Louisiana workers' compensation lawyer. Action on your part—a letter to the employer or filling a disputed claim—may be required to determine who the insurance carrier is. Popular insurance companies include: Louisiana Workers' Compensation Corporation (LWCC), CNA, AIG, Liberty Mutual, Travelers, Sea Bright Insurance Co., The Hartford, and Chartis.  If you decide you do not want to get a lawyer in involved at this stage of the claim, you can also try to determine who the insurer is by clicking onto "Workers Compensation Coverage Verification" in the lower left hand corner of this Louisiana Department of Labor page.  
Louisiana Department of Labor District Offices
There are several Louisiana Workers Compensation District Offices that serve specific parishes. For a complete list of the Judges, Mediators, Dispute Resolution Specialists, mailing addresses, phone numbers, fax numbers, email addresses and Parishes served, see
this chart
.
If you need help or have any question about your job injury, call me, a Louisiana workers' compensation lawyer, at 866-558-9151, or submit your
inquiry online
. Please be advised that you may be facing important legal deadlines so don't delay.

Louisiana Worker's Compensation Settlement Attorney
If you've been hurt on the job, the path from claim to settlement can be long and frustrating. Ensuring you and your family are taken care of through the process, and provided with the final settlement is an important part of the resolution of your claim.
A great worker's compensation lawyer in Louisiana can help you find that favorable outcome in a sea of confusing rules and regulations.  At every turn, your employer's worker's compensation insurer is going to try to short-change your pain and injury – having an experienced representative on your side, who only has your best interests in mind is an invaluable asset.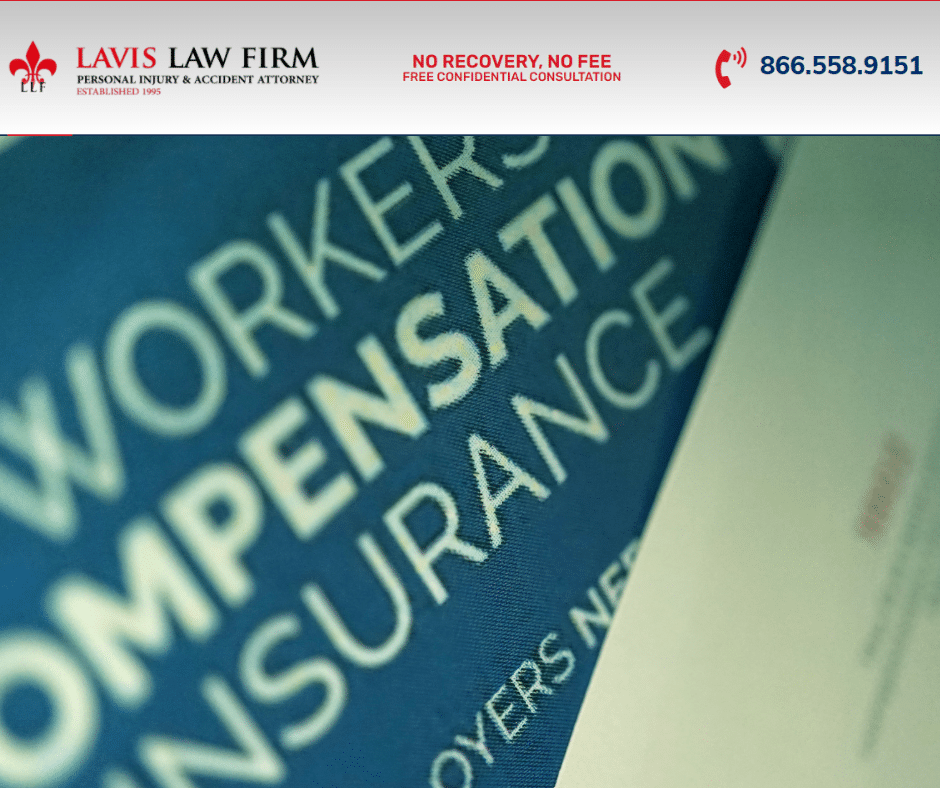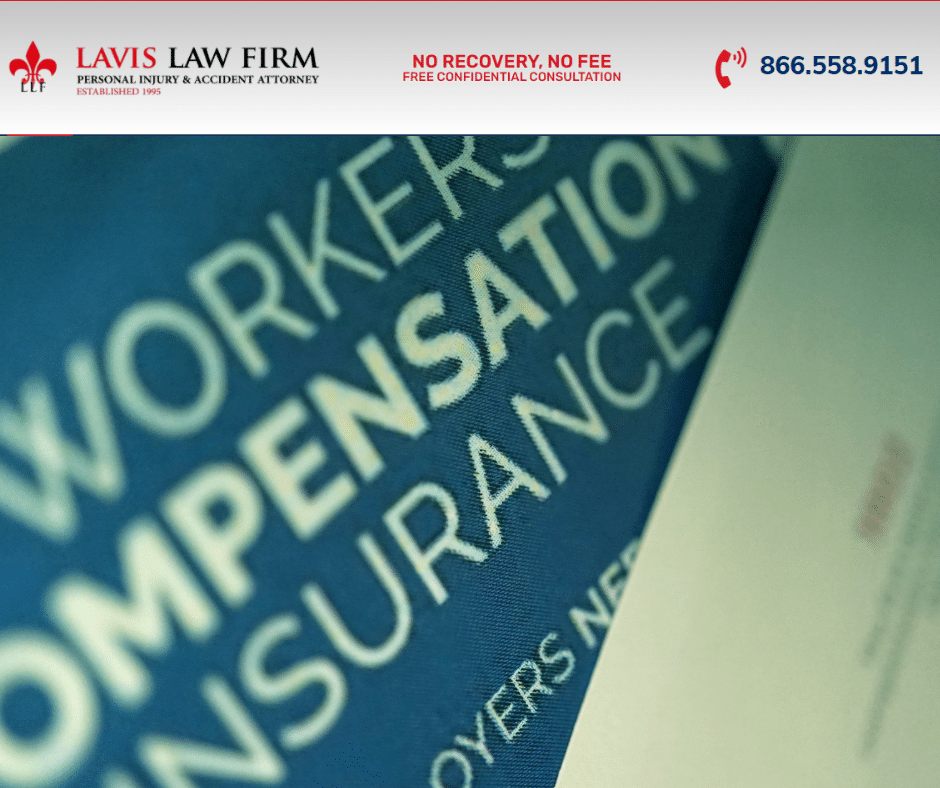 We represent many worker's compensation clients who are fighting for the settlement they deserve. Being injured on the job is a violation of the agreement workers and employers have that their working environment is safe. Ensuring fair settlement is important.
What Am I Entitled To Under A Louisiana Worker's Compensation Settlement? 
There are a few different categories of compensation you're entitled to when you're injured on the job.  Not all of these may be applicable, but each should be explored as you work towards an equitable settlement with your employer. 
Lost Wages
While this may be intuitive to some, lost wages involve the hours you have not worked to date, as well as the future hours you may miss due to a modified or limited capacity, doctor appointments, surgery recovery, etc. Figuring out the right number can take some complicated calculations and firm negotiation with the worker's comp insurance company to ensure your settlement is adequate to cover everything past and future.
Physician Choice
While you can choose one doctor in any field of specialty, if you'd like a second opinion, or to change doctors completely – you must ask for permission from the worker's compensation insurance company involved. This can be a delicate dance and one way for an insurer to control your access to care during this process. It's a battle you may need help to fight.  
Medical Benefits
This seems like a no-brainer, but like lost wages – medical benefits need to apply to past medical bills, and any you may incur in the future. An experienced partner in this journey can help you obtain the right funds to help with rehabilitation, physical therapy, future surgeries, and more.
Mileage
If you or a family, friend, or assistant has to incur mileage on a vehicle to get you to and from doctor appointments, physical therapy, occupational therapy, or vocational rehabilitation – reimbursement amounts need to be factored into your settlement. This should also include a forecast of future miles you need to drive for all of your appointments. 
Vocational Rehabilitation
An injury that results in you no longer being able to do the job you were hired to do can be heartbreaking. It can lead to uncertainty and questions about how you'll support yourself and your family. If you can no longer work the job you had while you were injured after you're well – worker's compensation insurance may pay to train you in another job or trade.
Wrongful Death
In the extremely unfortunate event of the death of an immediate family member, not only should workmen's compensation be involved, your case may be a candidate for a separate wrongful death suit against the company if negligence was involved. Your best bet is to call and talk with us to help you navigate this terrible and complicated situation.
If you or someone you love was hurt on the job, it's important to ensure your past, current, and future medical care, work loss, rehabilitation, and even pain and suffering are taken care of.  There isn't really a formula we can share to help you calculate this on your own. We'll help you collect the information, understand what can be asked for, create a successful plan for your settlement, and negotiate on your behalf. 
Call our expert team today to discuss your case. We can help you determine what's possible, and what you're entitled to as part of your worker's comp settlement.