New Orleans Construction Accident Lawyer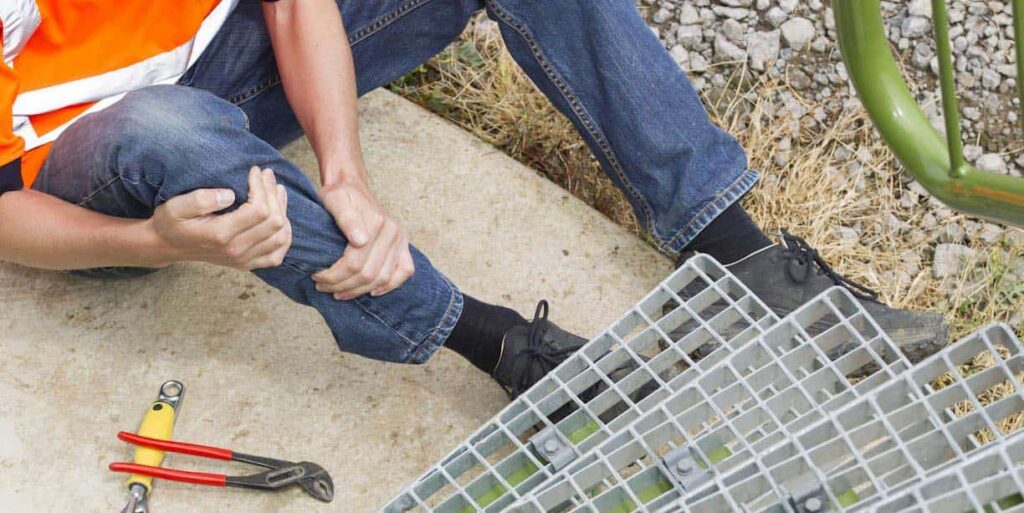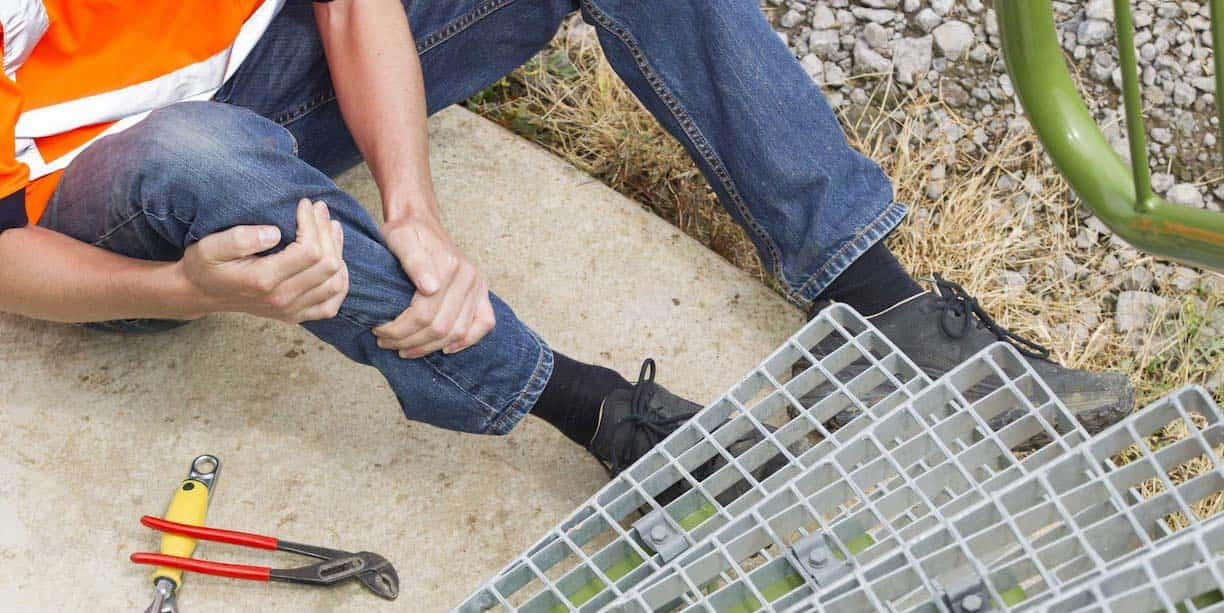 Louisiana construction accident statistics
Why you want to file a personal injury claim
Damages in a construction accident case
Suing your employer for a construction accident
Suing third parties for construction accidents
Proving negligence in a construction accident
If you've been the victim of construction accidents in New Orleans, you may be entitled to substantial financial compensation through a personal injury lawsuit. To file a lawsuit, you would need the assistance of an attorney who could help you prove that another party was responsible for your injuries. Read on for more information about construction accidents and who can be held responsible if an accident on a construction site occurs.
Louisiana construction accident statistics
According to the Bureau of Labor Statistics, there were 2.4 reportable injuries per 100 construction workers for a total of 3,238 reportable Louisiana construction injuries. The highest number of reportable injuries were found in residential building construction (4.2 per 100 employees), highway, street and bridge construction (3.6 per 100 employees) and foundation, structure and building exterior contractors (5.6 per 100 employees).
Injuries and deaths occur despite written safety manuals, safety checklists and weekly safety meetings. Generally, an injured worker cannot sue his or her own employer for work related injuries. The injured workers remedy is in receiving workers compensation benefits; however, if the injured worker can successfully demonstrate a third party's negligence caused the injuries, that third party can be held liable.
Some potential third parties may be the owners, general contractors, construction managers, design engineers, inspectors, subcontractors and other workers and perhaps even the manufacturers of defective equipment.
Construction work is physically demanding and dangerous. There are often many workers and heavy, technical machinery on one site. In addition, projects are under strict deadlines, and there are major consequences for a delayed finish. The large number of people, complicated machinery, and rushed work due to time constraints sometimes causes accidents and lapses in safety procedures.
Construction has approximately 6% of United States workers, but they are 20% of the fatalities—the largest number of fatalities reported for any industry sector. A whopping 1 out of 10 construction workers are injured or killed every year.
In fact, nationally out of 3,945 worker fatalities in private industry in 2012, 775 (19.6%) were in construction. The leading causes of worker deaths on construction sites were falls, followed by struck by object, electrocution, and caught-in/between. These "Fatal Four" were responsible for nearly three out of five (56%) construction worker deaths in 2012. Eliminating the Fatal Four would save 435 workers' lives in America every year.
Falls – 278 out of 775 total deaths in construction (36%)
Struck by Object – 78 (10%)
Electrocutions – 66 (9%)
Caught-in/between – 13 (2%)
The Louisiana Department of Health & Hospitals and the Occupational Health & Injury Surveillance Program reported that on average, 26 construction workers die every year in Louisiana for work-related injuries. Causes include:
Transportation accidents – 30%

Excluding commuting to and from work

Falls – 25%
Exposure to harmful substances or environments – 22%

E.g. contact with chemicals, electrocution, extreme temperatures, oxygen-depleted spaces, and drowning

Contact with objects or equipment – 19%
Other – 5%

E.g. assaults/violent acts and fire/explosions.
If you need help or have any questions about your Louisiana construction accident, call 
Louisiana Construction Accident Lawyer
 at 
866-558-9151
 or 
submit your inquiry online
. Please be advised that you may be facing important legal deadlines, so don't delay.
Why you want to file a personal injury claim
If you've been injured in a construction accident in New Orleans, the best-case scenario is being able to file a lawsuit against the responsible party as opposed to having to file a workers' compensation claim. A civil lawsuit will lead to the highest possible compensation for your injuries. You cannot recover for non-economic damages such as pain and suffering in a workers' compensation claim.
The good news is that there are multiple ways to receive compensation for construction accident injuries. Of course, there is always the option of filing a workers' compensation claim in Louisiana for your accident injury. In Louisiana, the current maximum weekly rate of reimbursement for a workers' compensation claim is $705. At the Lavis Law Firm, we can help you with either a workers' compensation claim or a personal injury lawsuit.
Damages in a construction accident case
In a personal injury lawsuit, your damages can be much greater than what workers' compensation will pay you. As a plaintiff in a construction injury lawsuit, you could receive both economic and non-economic damages to pay you for your actual losses and your experience. These could include the following:
Reimbursement for past and future medical expenses
Payment for past and future lost wages
Payment for pain and suffering
Emotional distress damages
Loss of enjoyment of life
Compensation for disfigurement
Suing third parties for construction accidents
There are still other circumstances that would allow you to file a construction accident lawsuit. On the average large construction site in Louisiana, there are many parties present. This means that there could be a general contractor and numerous subcontractors who are all working on the site at the same time.
Many times, subcontractor employees are injured on a construction site due to the negligence of the another contractor or their employees. When this happens, you may be able to file a personal injury lawsuit against the responsible contractor/subcontractor.
Moreover, there are other possible defendants in a construction accident lawsuit. For instance, defective construction equipment could be the cause of your injury. You could have been working on an excavator that rolled over or been injured after a fall from defective scaffolding. In these cases, you can sue the manufacturer of the construction equipment that failed in a product liability lawsuit.
Proving negligence in a construction accident
You may be wondering how your
construction accidents lawyer
in Louisiana would prove your case. Essentially, they would need to show that the defendant was negligent. There is a four-part test that Louisiana courts use for negligence. This test is as follows:
The defendant owed you a duty of care
The defendant breached that duty by acting in a way that no reasonable defendant would have acted
You suffered an injury
The defendant's actions were the proximate cause of your injury
Your construction accident court case will require that you prove each of these elements in court. Your attorney will need to present witnesses and evidence to meet the standard of showing that a "preponderance of evidence" supports your claim. This could require a long litigation process. At some point during your lawsuit, the defendant may try to settle the claim to avoid a trial.
If you were involved in a construction accident, it's important that you seek help from a professional as soon as possible. For construction accidents legal help in Louisiana, contact the Lavis Law Firm today for your free initial consultation.
Additional Resources:
Louisiana Workplace Fatalities
Louisiana Survey of Occupational Illnesses
New Orleans Construction Accident Lawyer Review
Highly Rated New Orleans Chiropractors
Allied Chiropractic & Wellness
110 Veterans Memorial Boulevard, Suite 130
Metairie, Louisiana 70005
Beyond Wellness
132 W. Harrison Ave.
New Orleans, Louisiana 70124
Dr. George Putnam Jr.
4902 Canal Street, Suite 305
New Orleans, Louisiana 70119
Gemini Chiropractic
1841 Rousseau Street
New Orleans, Louisiana 70130
Lakeview Regional Chiropractic
141 Harrison Ave
New Orleans, Louisiana 70124
Archer Chiropractic
4220 Canal Street
New Orleans, Louisiana 70119
New Orleans Chiropractic
7605 Maple Street
New Orleans, Louisiana 70118
We have no affiliation with these companies. They happen to be highly rated on Yelp and Google.