Where can a Louisiana life insurance beneficiary get a certified copy of a death certificate?
One of the steps a beneficiary take to make a successful claim for life insurance benefits is to obtain a certified copy of the Louisiana death certificate. The death certificate, if ready, can be purchased from the offices below:
The State Registrar & Vital Records office is located at
1450 Poydras Street
Suite 400
New Orleans, LA 70112
Phone 504-593-5100
Some Clerks of Court provide certified copies of death certificates.
How to Obtain Copies of a Louisiana Death Certificate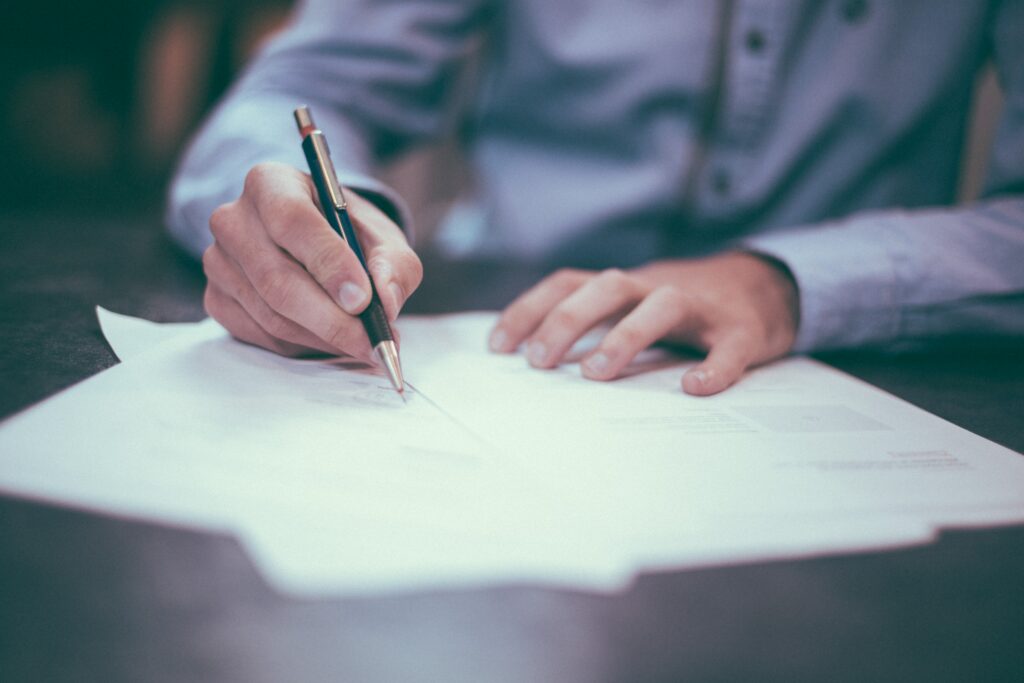 In order to obtain copies of a Louisiana death certificate, you should call the State Registrar & Vital Records office before stopping by to pick up a copy of the death certificate because it may not be ready.  The general timeline and procedure for getting the death certificate to the State of Louisiana Registrar & Vital Records are:
 Funeral director prepares and files the original death certificate within five days of the death;
Louisiana law provides that the last physician to attend a decedent within 10 days of death must complete and execute a death certificate within 24 hours of death;
These deadlines are often ignored by the last attending physician and funeral director (who may be waiting on the attending physician);  The Louisiana State Board of Medical Examiners even has the following notice on their website about the attending physician problem, "Delays resulting from inaccuracies, completion and execution of death certificates can have a devastating impact on the families of the deceased, both emotionally and financially. Please be sensitive to the needs of the families."
Louisiana requires that all death certificates are entered into the Electronic Death Registration (LEERS) system, either by physicians or funeral homes;
Louisiana life insurance cases can get complex which is why we always recommend calling a Louisiana life insurance lawyer to help get you back on track.
The following people are entitled to a copy of a Louisiana death:
 Funeral Directors may request additional copies of a Death Certificate on behalf of surviving immediate family members within one year of the date of death;
 Surviving spouse of the person named on the document. (Must be listed as the Surviving Spouse on the document);
 Mother or father of the person named on the document;
 An adult child of the person named on the document;
Sister/brother of the person named on the document;
 Grandmother or grandfather of the person named on the document;
 Grandchild of the person named on the document;
 A person named in a court proceeding as a member of the immediate or surviving family of the person named in the certificate;
 The beneficiary of an insurance policy or trust (must have a signed copy of the policy listing applicant as beneficiary);
 A succession representative (Must provide a certified Letter of Testamentary or Letter of Administration certified by the Clerk of Court);
 The credentials of an attorney, together with a written declaration that he is preparing a small succession pursuant to Code of Civil Procedure Article 3431 et seq for the deceased person whose death certificate is being requested OR is representing one of the above entitled named parties (must be on letterhead and include bar roll number).
Contact an Experienced Louisiana Life Insurance Lawyer Near You
If you are a beneficiary and have any questions about your life insurance claim or believe your claim was unfairly denied, call today. If you need a life insurance claims lawyer in Louisiana, we are here to help.
New Orleans Life Insurance Review
⭐⭐⭐⭐⭐ 
To describe the Lavis Law Firm as Amazing would be an understatement! I was in an auto accident and even though the other person admitted fault, the insurance company still tried to escape full responsibility.
My experience started off with his friendly phone staff.
And one of the best parts is that I could speak to HIM personally!
He was attentive, thorough, informative, easy to talk to and extremely understanding.
He was sure to keep in contact with me at every stage of the case, either by phone , email, even text. There was not one question unanswered or decision made regarding my case without a full explanation and my approval.
He even offered to meet me at whatever location was easiest for me, including my home.
I was referred to him and I definitely see why.
From start to finish, he was a major advocate for me. I know that I was not his only client but he sure makes you feel like it.
I HIGHLY RECOMMEND The Lavis Law Firm!
I hope not to need an attorney again for anything but if I happen to, there's only one number to call. I will forever be greatful for Mr. Charles Lavis.
 – Zyiesha C.
https://goo.gl/maps/rvuNnz2HasHwcLw2A