FEDERAL EMPLOYERS' LIABILITY ACT AND OTHER RELATED BENEFITSFEDERAL EMPLOYERS' LIABILITY ACT ("FELA")
Railroad workers who are injured on the job seek compensation for their injuries under the Federal Employers' Liability Act of 1908 (FELA). FELA is a tort-based approach to compensation for a job injury in contrast to the no-fault approach for workers' compensation systems. FELA covers freight railroad workers, National Railroad Passenger Corporation (Amtrak) workers, and commuter railroad workers. FELA usually provides higher benefits to injured workers as well as incentives for the railroad to provide a safer workplace.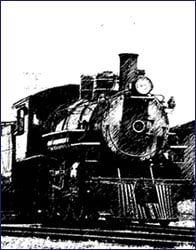 Damages under FELA include compensation for medical expenses, lost wages, disabilities, future loss of earnings, and pain and suffering. The injured worker must show that the employer is negligent. The award for damages sustained can be reduced for employee comparative negligence. An injured worker can receive no compensation at all if the injury is judged to be entirely the worker's fault.
OTHER RELATED BENEFITS
MEDICAL EXPENSES: Medical expenses for job injuries are handled through a health insurance plan and employees are eligible for these benefits regardless of employer negligence.
SICKNESS BENEFITS: 
Sickness benefits
 are provided to eligible employees through the 
Railroad Retirement Board
. Eligible employees are not required to show employer negligence to receive these benefits. However, an injured employee is not eligible for sickness benefits while receiving any pay, including wages, salary, pay for lost time, dismissal allowance, etc.
SHORT TERM DISABILITY: Short term disability benefits may be available to workers who have purchased it on their own or through their union.
Sickness benefits and short term disability benefits may need to be repaid from any recovery received from the railroad.
CASH ADVANCES & CONTINUING PAY: The railroad is likely to pay cash advances and continue paying wages if it believes the employee is likely to secure a FELA settlement.
If you need help or have any questions about your job injury case, call me at 
866-558-9151 
or submit your 
inquiry online
. Please be advised that you may be facing important legal deadlines, so don't delay.
READ WHAT OUR CLIENTS HAVE TO SAY

"Charlie was extremely professional and very genuine throughout the whole process. He explained everything thoroughly each step of the way. I highly recommend his services and will use him, if needed, in the future."
Review by: Brittany S.
We have a 4.9 avg and 85 reviews on Google.