WHAT IS THE JONES ACT? If a seaman's injury or death is caused by the negligence of the seaman's employers or fellow employees, the seaman can recover under the Jones Act, 46 U.S. Code § 30104.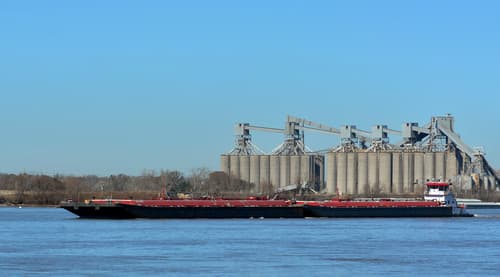 For injury, the seaman can recover for the seaman's related past and future loss of income, expenses of medical care, pain and suffering, and disability (loss of enjoyment of activities of normal life). For death, the seaman's representative can recover for certain relatives their financial losses and compensation for the seaman's pain and suffering.  If you think your injury is covered by the Jones Act, contact a Jones Act Lawyer to find out.
WHO IS A JONES ACT SEAMAN? To qualify for seaman status, three requirements must be met: (1) employee must contribute to the work of a vessel, (2) employee must have an employment connection to the vessel that is substantial both in duration and nature and (3) vessel must be in navigation.
WHAT IS A VESSEL? Vessel includes every description of watercraft or artificial contrivance use, or capable of being used, as a means of transportation on water. Some examples of vessels include (1) floating, mobile cleaning barges (2) mobile, floating drilling platforms (3) mobile, semi-submersible deep-water drilling platforms (4) floating production storage and offloading units (FPSOs).
WHAT DUTY OF CARE IS OWED BY EMPLOYERS UNDER THE JONES ACT? An employer does not have to guarantee the safety of seamen; however, the employer is liable for any injury arising in whole or in part from the negligence of any officers, agents, or employees of the employer, or by reason of any defects or insufficiency of equipment due to negligence of the employer. Under the Jones Act, an employer has a general duty to provide a reasonably safe place to work and reasonably safe tools and equipment.  Seamen are considered wards of admiralty and generally speaking, laws relating to seamen are interpreted liberally in favor of seamen.
WHAT ARE MAINTENANCE, CURE, AND UNEARNED WAGES?
If a seaman becomes ill or injured during employment, the seaman is entitled to maintenance, cure, and unearned wages regardless of fault.
Maintenance
is reasonable expenses for room and board while ashore until the seaman is fit for duty or until the maximum benefit of medical treatment is reached.
Cure
is the reasonable medical expenses incurred by the seaman for treatment until the seaman is
fit for duty
or until maximum cure is reached.
Unearned wages to the end of the voyage
are wages the seaman would have received if the seaman had not become sick or injured, to the end of the period or season for which the seaman was employed.
WHAT IS UNSEAWORTHINESS? The vessel and its operator owe a seaman assigned to the vessel the duty to provide a seaworthy vessel. If the duty is breached, the vessel and its operator are liable for the related resulting injury. The seaman can recover for related loss of income, medical expenses, and suffering and compensation for disability.
WHAT SHOULD I DO IF AM INJURED? Report the injury to your employer, take photographs of the accident scene, seek medical attention, and get the names, addresses, and phone numbers of witnesses. If you have any questions concerning your Louisiana Maritime or Jones Act case, call me at 866-289-2802 or submit your inquiry online. Please be advised that you may be facing important legal deadlines, so don't delay.
If you have any questions concerning your Louisiana Maritime or Jones Act case, call me at
866-558-9151
or submit your
inquiry online
. Please be advised that you may be facing important legal deadlines, so don't delay.
READ WHAT OUR CLIENTS HAVE TO SAY 
"First of all thank you so much I would always appreciate the way you help me about all the information the way you guide me I do not have words to explain .I will definitely recommend you thank you so much . After the first call Mr lavis called and tested at the same day I do not have words may be thank you is very small .but I will always remember."
Review by: Gourneet Kaur
Reviewing: Lavis Law Firm - Personal Injury & Accident Attorney
Read More Testimonials