BEST Homeowners' Insurance Claim Lawyer
Homeowners' insurance is supposed to protect the investment that you make in your home. Your homeowner's policy likely provides coverage for losses such as
hurricanes
, robberies, fires, and other disasters, as well as
liability coverage
in case someone is injured on your property. You may also have special policies that protect you in the event of a
flood
, especially if you live near the water. Policyholders pay insurance premiums each month to buy the peace of mind that comes from knowing that your insurance covers losses if your
property is damaged
or destroyed. Since most homeowners cannot afford to replace their property or its contents without insurance coverage, they are willing to pay for months and years on end to maintain coverage. Unfortunately, homeowners' insurance companies sometimes fail to live up to their end of the bargain.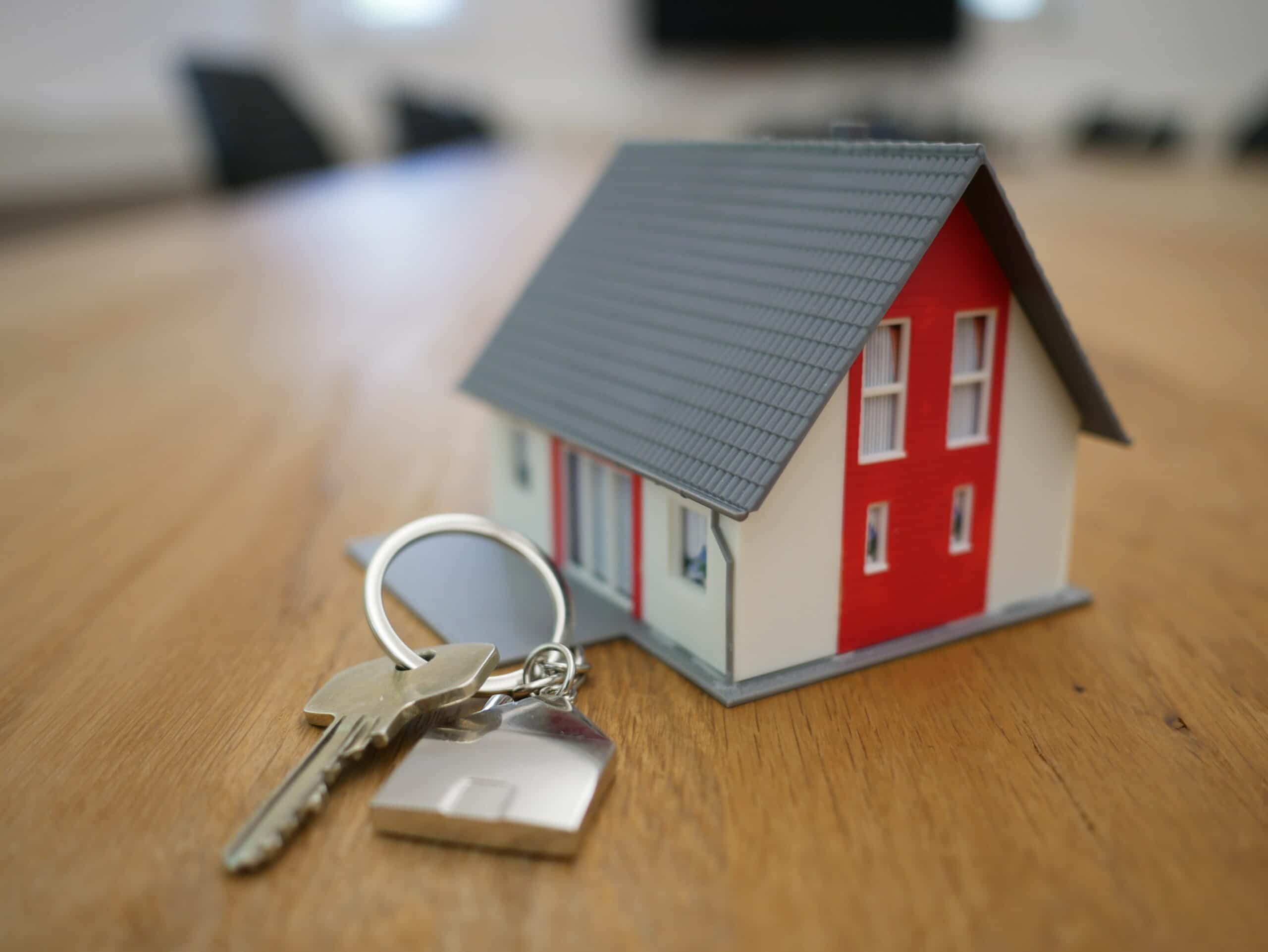 If your homeowners' insurance company is denying your claim or refusing to pay a reasonable sum of money for losses you believe are covered, you should seek legal assistance. A Louisiana homeowners' insurance lawyer at
Lavis Law
will stand up to the insurance company on your behalf to fight for the money you need to rebuild or make repairs and move on with your life.
How a New Orleans Homeowners Insurance Lawyer Can Help
Insurance policies
 are contracts, and the policy agreement specifies the terms that each party is bound to abide by. When you pay the premiums, you buy a promise from the insurer to cover losses that the insurance contract covers. In addition to the express terms of the contract, every insurance policy has an "implied covenant of good faith and fair dealing
.
" Essentially, this means that the insurance company is legally required to handle your claim in a fair and reasonable manner.
If the insurer fails to act in good faith, you can file a
bad faith claim
to recover the money you should have received for your covered losses in addition to damages that can sometimes exceed the limits of your insurance coverage. These additional damages are intended to compensate you for the harm that occurred due to unfair delays or denials of a legitimate claim. The additional damages are also intended to punish the insurer for treating policyholders in an unfair manner.
A Louisiana homeowners' insurance lawyer can help you pursue a bad faith claim against a homeowner's insurer who has failed to handle your insurance claim properly. Your
attorney
can also try to avoid the need for bad faith litigation by negotiating on your behalf with the insurer to try to get the money you are entitled to for your damaged or destroyed  property.
Contact a Louisiana Homeowners' Insurance Lawyer Today
At Lavis Law, we have extensive experience representing homeowners whose insurance companies have let them down. Since 1995, we have helped clients with all types of homeowners' insurance disputes including claims arising from Tropical Storm Cindy and Hurricanes Katrina, Rita, Ike, Isaac, Laura, Delta and Ida as well as theft and 
fire damage insurance claims
.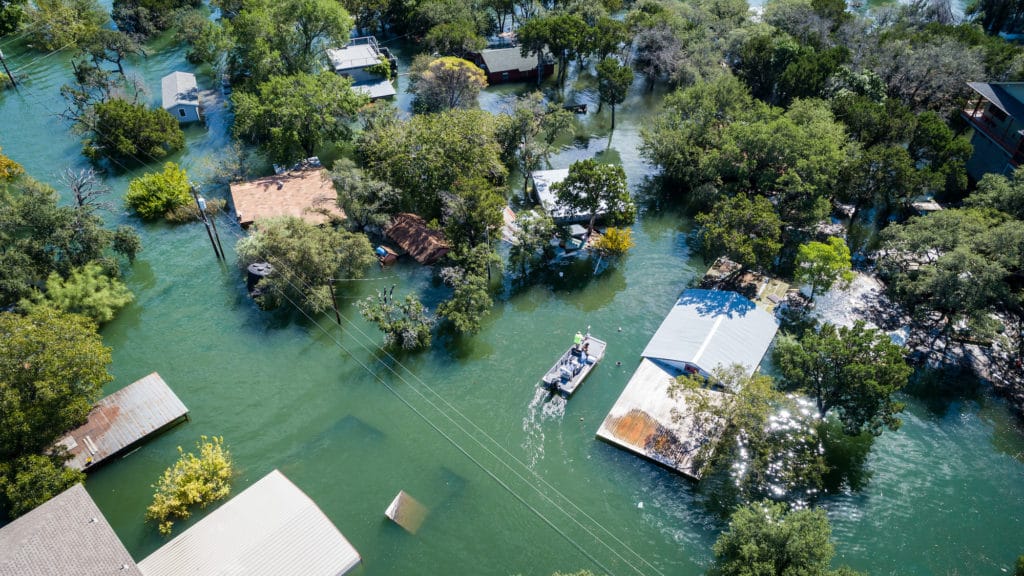 There are six types of homeowners coverage:
Basic Form– provides insurance for your home and personal property like furniture, carpeting, and personal belongings.  It covers risks like fire, lightning, removal of property endangered by peril, windstorm or hail, vandalism or malicious mischief, theft, damage from vehicles and aircraft, explosion, riot or civil commotion, and glass breakage.
Broad Form– in addition to providing what is covered in Basic Form, Broad Form also insures against building collapse, freezing of or accidental discharge of water or steam from within the plumbing, heating/air conditioning systems, domestic appliances, falling objects, weight of ice, snow or sleet, and rupture or bursting of hot water heating systems.
Special Form– protects your home against "all risks" except for certain exclusions, like floods and earthquakes.  The policy also covers other structures (like a garage) and all perils covered by the Broad Form as well as damage to or loss of personal property.
Tenant Broad Form– provides coverage for personal property only.
Comprehensive Form– insures the dwelling and personal property against all risks with some exceptions such as floods and earthquakes.
Special Condominium Form – provides coverage found in Tenant Form but also provides the protection needed by owners of condo units.  It insures the interior of the dwelling but not the structure itself.
Louisiana Citizens Property Insurance Corporation
– is
Louisiana's insurance company
of last resort for people who cannot purchase insurance in the regular insurance marketplace due to the risky nature of the property.
Valuable items Coverage– most insurance policies place limits on the amount it will pay for valuable items such as jewelry, furs, silverware, guns, antiques, and computer equipment. Usually, you can purchase additional insurance for these types of items.
Take An Inventory of Your Home– before disaster strikes, you should make a list of possessions covered under your policy. Include the date of purchase and price.  Also, take photographs and videos of the outside and inside of the home and of the personal property.
What to do after a loss?
File a claim- read your policy to determine what you need to do to file a claim and to comply with the terms of the agreement.  Also, keep detailed notes of who you speak with from your insurance company and what they say.  Keep a copy of all documents and emails.  You may have to submit a proof of loss form.
Make temporary repairs– under the terms of your policy, you probably will have an obligation to prevent further damage to your home.
Perform a thorough investigation of your contractor before hiring any contractor to do any repairs.
What is the difference between Actual Cash Value and Replacement Cost?
Actual Cash Value ("ACV") pays for replacement cost minus depreciation.
Replacement Cost ("RCV") pays for the cost of replacing the damaged property without deducting for depreciation.  However, most companies require replacement before paying the entire amount.
If you feel you are being treated unfairly by your insurance company and want to learn more about how we can represent you in a bad faith claim or other dispute with your insurance company, 
call today
 to speak with a 
Louisiana homeowners' insurance lawyer
.
Louisiana Homeowners Insurance Hail Claim Information
The effects of hail are not always obvious to the casual observer. In extreme cases, hail can destroy structures, break windows, and leave behind unmistakable wreckage. When a hail storm is not so clearly destructive, however, it can damage buildings in such a way that homeowners may not see the need for repairs. Roof damage that results from hail is especially hazardous because it can cause leaks, structural problems, depreciate a home's value, and it may not appear serious. Photographs of roofs after a hail storm illustrate how shingles, after being peppered with hail, sometimes show nothing more than small circular dents or marks. A homeowner may not notice this damage or assume that it does not warrant further inspection.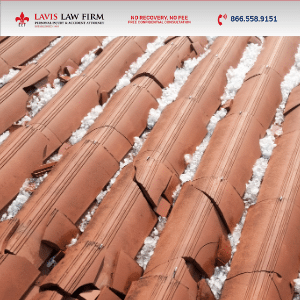 Homeowner's insurance policies in Louisiana do not always include hail damage, which is usually a subsidiary of "wind damage" in policies. If this is the case, such coverage can be purchased separately at extra cost. The costliness of this extra insurance may be exacerbated by insurance companies' treatment of hail damage claims. In Louisiana, deductibles may be percentage-based rather than a flat rate, corresponding to the home's value and, more often than not, burdening the homeowner with a more substantial out of pocket deductible.
The type of roof is another factor regarding hail damage. Fiberglass shingles are definitively less expensive than many other types of roofing and are relatively simple to repair or replace. At the opposite end of the financial spectrum, terra cotta and slate roofs can be costly if they are damaged. Terra cotta is high in cost, limited in availability, and requires more skill to install or repair the material. Typically, if one shingle on an asbestos slate roof is cracked by hail, the insurance company must pay for the entire roof. A comparable shingle of like kind and quality might be a slate composite shingle like Lamarite. The cost of terra cotta and slate is often double, triple, or even quadruple the cost of a shingle roof.
Insurance companies in Louisiana do not overlook this discrepancy in cost. If your more expensive roof is damaged by hail, an adjustor may suggest that vinyl or fiberglass shingles are your only option for replacement. Such a situation is far more cost-effective for insurance companies, but for the homeowner who is already saddled with a hefty deductible, the prospect of downgrading (and potentially decreasing his home's value with the roofing change) should not be entertained.
If a claim is made, and the insurance company insists upon a reduction in roofing quality, homeowners should pursue further negotiations with their insurance company's adjuster. If all else fails, you may want to speak with your Louisiana insurance lawyer.
Additional Resources:
Storms Bring Hail To Northwest Louisiana (Shreveport Times)
Some Louisiana Coastal Policies May Exclude Wind & Hail- Storm Advice For Louisiana Insurance Consumers
Percentage Based Home Insurance Deductibles
State of Louisiana Consumer's Guide To Homeowners Insurance
Frequently Asked Questions About Hail
Reviews of Homeowners' Insurance Lawyer in Louisiana
Mr. Charles helped me and my family on our house fire that happened in June. He was very informative and patient with us. He made sure that we understood everything that was going on with the insurance company. I never had one doubt that he would be dishonest. He's the best lawyer that we've ever encountered, his loyalty, his honesty, and friendliness was very appreciated.