BEST Louisiana Bad Faith Insurance Lawyer Near You
Louisiana law imposes penalties on insurers who arbitrarily or capriciously fail to pay a claim. See LA.REV.STAT. SS 22:1892, 22:1973(b)(5).
Louisiana Supreme Court has noted that both statutes incorporate the same standard and proscribe the same conduct. The cases interpreting the two provisions are used them interchangeably.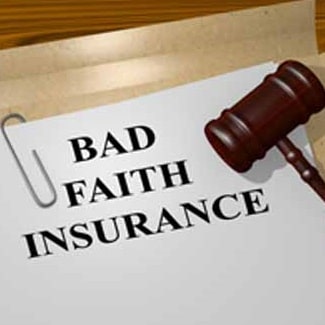 In order to recover the statutory penalties, a claimant must:
submit satisfactory proof of loss and
show that the insurer failed to pay the claim within the applicable statutory period either without probable cause or in an arbitrary and capricious manner.
LA.REV.STAT. SS 22:1892 and 22:1973 set statutory time periods of thirty days and sixty days, respectively.
LAW IS STRICTLY CONSTRUED
The bad faith statutes are penal in nature and should be strictly construed. The sanctions of penalties and attorney fees are not assessed unless a plaintiff's proof is clear that the insurer was, in fact, arbitrary, capricious, or without probable cause in refusing to pay.
In bad faith actions, the insured is seeking extra-contractual damages, as well as punitive damages. Therefore, the insured's burden is great. The court should impose penalties only when the facts negate probable cause for nonpayment.
The statutes penalize an insurer whose willful refusal of a claim is not based on a good-faith defense. While an insurer cannot "stonewall" the insured because she cannot show her exact amount of damage, the insurer is not required by the bad faith statutes to pay all of the insured's claim within the statutory period to avoid penalties.
If the extent of loss is contested, the insurer need only tender the "undisputed portion" of the claim, or "the reasonable amount which is due." This means the insurer must pay the insured "a figure over which reasonable minds could not differ" within the statutory period.
"A refusal to pay the full amount claimed will not be arbitrary and capricious when the dispute had a good faith basis." For example, one court found there is no bad faith when the insured and the insurer engaged in continuing negotiation over the value of the loss following 
Hurricane Katrina
, and the insurer continued to respond promptly to the insured's inquiries.
If you need help with your Hurricane Ida Louisiana Bad Faith Insurance Claim, call me at 866-558-9151 or submit your inquiry online. Please be advised that you may be facing important legal deadlines, so don't delay.
New Orleans Life Insurance Review