BEST Premises Liability Lawyer Near You in Louisiana
Is there a condition or activity on land or in a building that caused an injury?  If so, a key question to determine liability is whether the owner or person responsible for the property could have done something differently that would have prevented the injury.
Owning and maintaining a property is a big responsibility. Anyone who fails to live up to this responsibility may put their visitors at risk and leave themselves open to a lawsuit.
If you believe your accident was caused by a neglectful Louisiana property owner, you could seek compensation from them. A premises liability lawyer in Louisiana may be able to file a personal injury lawsuit and help you get the compensation you deserve. Just read the testimonials of our personal injury law firm!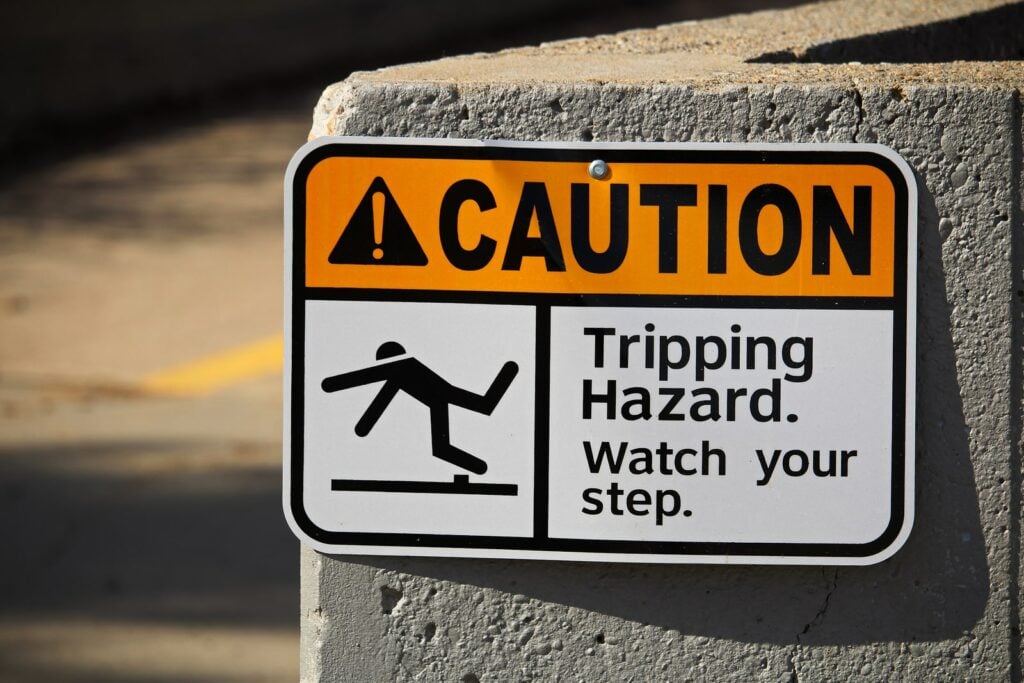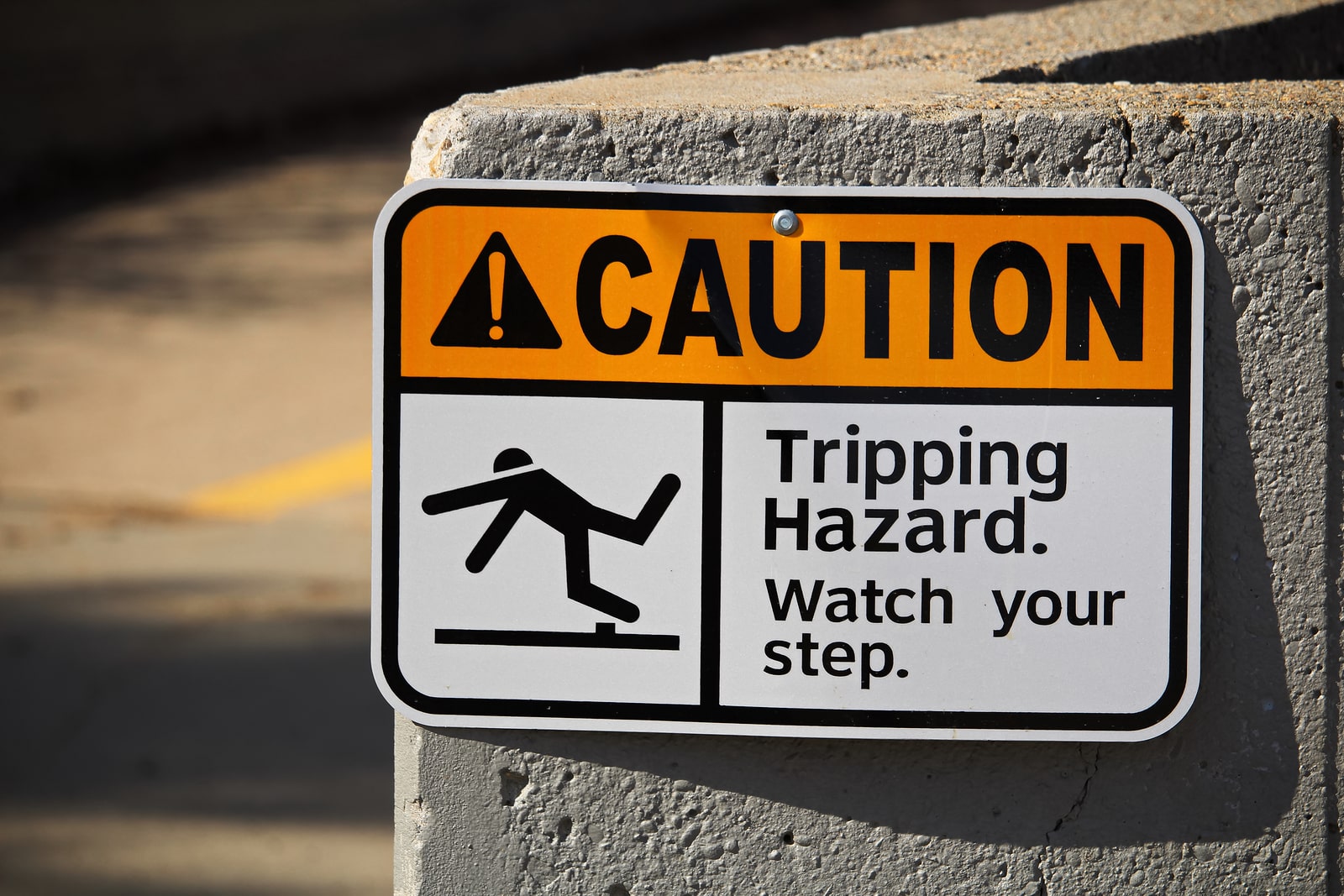 What is Louisiana Premises Liability?
Generally, to prevail on a premises liability case under Louisiana Civil Code Articles 2317, 2322, and/or 660, the plaintiff must prove the owner or occupier of the land owed the plaintiff a duty to exercise reasonable care, the defendant breached that duty through action or inaction, defendant's breach is both the factual and legal cause of plaintiff's injuries and that plaintiff suffered an injury.
Premises liability cases can be difficult to pursue because many elements need to be proven in each case, and these elements change depending on the location of the accident. There are different legal standards that apply to merchants, publicly owned property, and privately owned property. Due to the complicated nature of these cases, an experienced premises liability lawyer in Louisiana (or slip & fall lawyer) is needed.
Types of Premises Liability Accidents
A Louisiana premises liability accident victim must prove the owner or manager of the property knew or should have known about a potential hazard and did nothing about it. Potential hazards may include:
Broken stairways
Lack of handrails
Wet floors
Slippery surfaces
Torn/ripped carpeting
Overgrown grass or hedges
Landscape hazards
Loose dogs
Mismanaged construction sites
Lack of warning signs
Negligent security
Poor lighting
Common Premises Liability Injuries
Many types of injuries can potentially occur on someone's property. A Louisiana premises liability attorney can help you pursue damages against a property owner if you sustained one of these common injuries:
Concussion
Laceration
Burn injury
Broken bones
Torn ligaments
Recoverable Damages in a New Orleans Premises Liability Case
Accidents can affect your life in many negative ways. You may have painful or permanent injuries that require expensive treatments. You may have to take time off of work to recover or give up your employment altogether. You may have even lost a loved one in the accident.
You may be able to seek compensation for your damages in a personal injury claim or wrongful death lawsuit. In a Louisiana premises liability lawsuit, recoverable damages may include:
Medical expenses
Lost income
Future lost income
Loss of employment
Pain and suffering
Disability
Loss of wages
Contact an experienced premises liability lawyer near you in Louisiana if your accident was caused by someone else's negligence. Contact us at the Lavis Law Firm for a free consultation and you won't pay a fee if we don't win your case. 
Example of a Recent Louisiana Premises Liability Case in Trampoline Park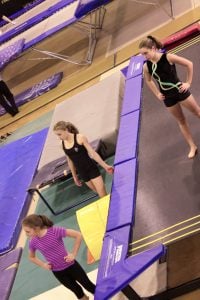 The Louisiana Supreme Court recently addressed whether an indoor trampoline park could compel arbitration according to an agreement signed by the parent of a minor injured while jumping on a trampoline.  In this decision, the court reviewed rules of contract law and examined the specifics of the location and the wording of the arbitration clause to find that in fact it was adhesionary and unenforceable.
Sky Zone Lafayette is an indoor trampoline park, and patrons must complete a "Participant Agreement, Release and Assumption of Risk" before participating in the facilities at Sky Zone.  The Agreement has a clause that compels arbitration and waives the participant's right to a trial.
The plaintiff in this case completed the Agreement before her husband took their son to Sky Zone. Their son was injured on a trampoline, and the family brought a lawsuit against Sky Zone, individually and on behalf of their son.  They alleged that Sky Zone had been negligent and that this caused their son's injuries.  Sky Zone responded and sought to compel arbitration under the Agreement. The plaintiffs contended that they did not knowingly consent to arbitration and that the Agreement was ambiguous and adhesional. The district court overruled the exception, and the court of appeal denied Sky Zone's writ application.
Contact an Experienced Premises Liability Lawyer Near You in Louisiana
If you find yourself in a similar situation to the one above, need help, or have any questions, contact a premises liability lawyer in Louisiana at the Lavis Law Firm by calling 866–558–9151 or submit your inquiry online. Please be advised that you may be facing important legal deadlines, so don't delay.
Additional Resources:
Check Out What Our Clients Are Saying About Our Premises Liability Lawyer in Louisiana
Awesome to work with. Was on top of everything and kept in touch throughout the entire process. I would definitely recommend. Was honest and fair. Worked extra hard and went beyond to get me the best results.

Lakietha Hooks on Google

⭐⭐⭐⭐⭐
Check out our other reviews. We have a 4.7 average and 126 reviews on Google
Highly Rated Louisiana Chiropractors
Allied Chiropractic & Wellness


110 Veterans Memorial Boulevard, Suite 130
Metairie, Louisiana 70005

Beyond Wellness


132 W. Harrison Ave.
New Orleans, Louisiana 70124

Dr. George Putnam Jr.


4902 Canal Street, Suite 305
New Orleans, Louisiana 70119

Gemini Chiropractic


1841 Rousseau Street
New Orleans, Louisiana 70130

Lakeview Regional Chiropractic


141 Harrison Ave
New Orleans, Louisiana 70124

Archer Chiropractic


4220 Canal Street
New Orleans, Louisiana 70119

New Orleans Chiropractic


7605 Maple Street
New Orleans, Louisiana 70118
We have no affiliation with these companies. They happen to be highly rated on Yelp and Google.