What is a Functional Capacity Evaluation?
A Functional Capacity Evaluation (FCE) is a comprehensive set of tests, practices, and observations that are combined to determine the ability of the evaluated individual to function in various circumstances, most often occupational. It is used to measure an individual's physical strength, endurance, flexibility, and motor skills, and can also assess a person's ability to perform activities of daily living.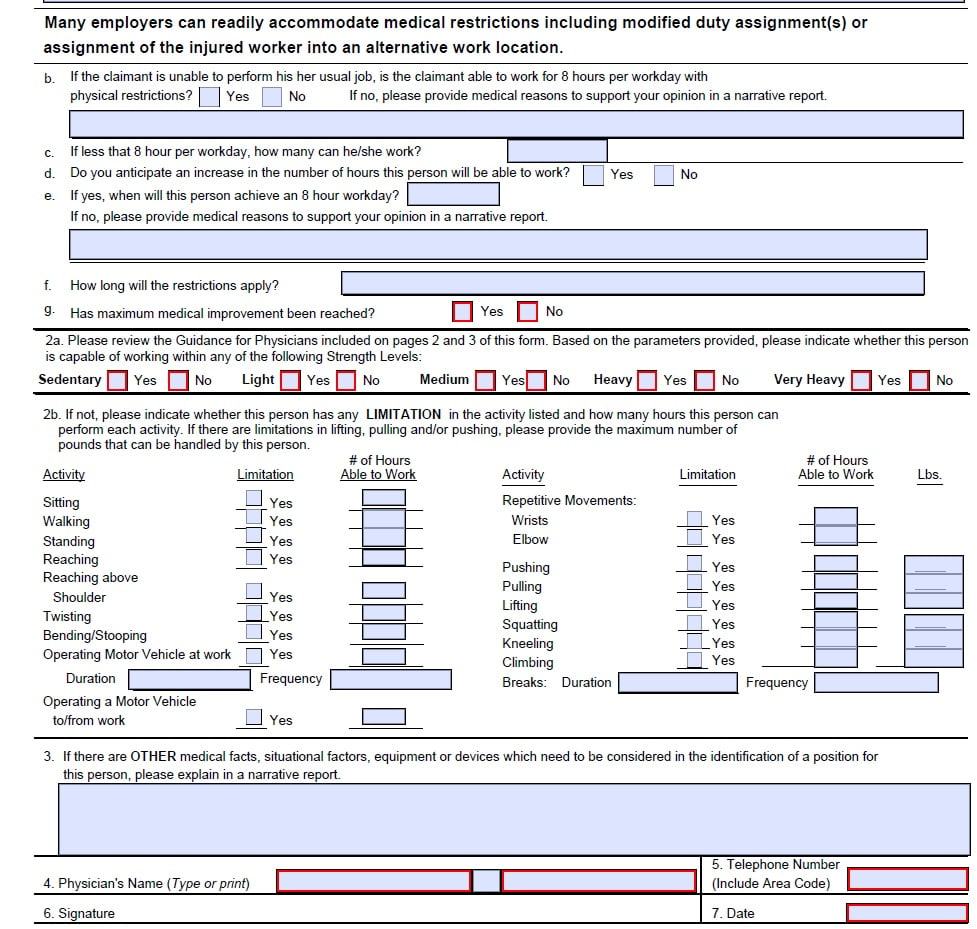 ---
Jump to a Section
---
What is the Functional Capacity Evaluation (FCE) Process?
The FCE process often involves the following:
1. Interview and History Taking: This is where the evaluator gathers information about the person's medical history, current complaints, job demands, and goals for the evaluation.
2. Physical Examination: This may involve an assessment of the person's posture, balance, flexibility, strength, and movement patterns.
3. Functional Testing: This involves the use of various physical and cognitive tasks to assess the person's functional abilities. These tasks may simulate workplace or day-to-day activities.
4. Pain Assessment: The evaluator may ask the person to rate their pain levels during different activities to help determine their pain tolerance.
5. Report Writing: The evaluator writes a report detailing the person's functional abilities, restrictions, and limitations. The report may include recommendations for work accommodations or treatments.
FCEs are often used for determining fitness to work after an injury or illness, for developing rehabilitation or treatment plans, or for disability evaluations. The evaluation is usually conducted by a physical therapist near you or an occupational therapist and may be performed in a variety of settings including rehabilitation facilities, offices, or even the individual's actual work site.
Who performs the Functional Capacity Evaluation?
A trained medical professional, such as an occupational therapist or a physician specializing in rehabilitative occupational medicine, will perform the functional capacity evaluation.
How is a Functional Capacity Evaluation Used to Return an Injured Worker to Work?
In a New Orleans work injury case, a Functional Capacity Evaluation (FCE) plays a crucial role in a number of ways:
1. Determining Return-to-Work Capability: An FCE can help to determine when and if an injured worker is ready to return to work, either to their original job or to a modified or alternative role. It measures an individual's physical and functional abilities and compares these to the physical demands of their job.
2. Establishing Permanent Impairment or Disability: In cases where a work-related injury leads to lasting physical impairment or disability, an FCE provides objective data that can be used to assess the level of permanent impairment, which can be crucial for determining disability benefits or settlements.
3. Workplace Accommodations: An FCE can help to identify necessary workplace accommodations or modifications to help an injured worker return to work safely and effectively. These accommodations might involve changes to work hours, tasks, equipment, or the work environment.
4. Rehabilitation Planning: FCE results can guide the creation of a rehabilitation or physical therapy plan by identifying the injured worker's physical limitations and capabilities.
5. Preventing Future Injuries: By understanding an employee's functional capacity, employers can also better align job demands with a worker's abilities, potentially preventing future injuries.
The results of an FCE are typically summarized in a report, which should include the worker's functional abilities, limitations, and restrictions. The report may also suggest potential modifications to work duties or recommend further medical treatment or rehabilitation. It is important to remember that an FCE should be only one part of a comprehensive approach to managing work-related injuries, and should be used in conjunction with medical evaluations and diagnoses.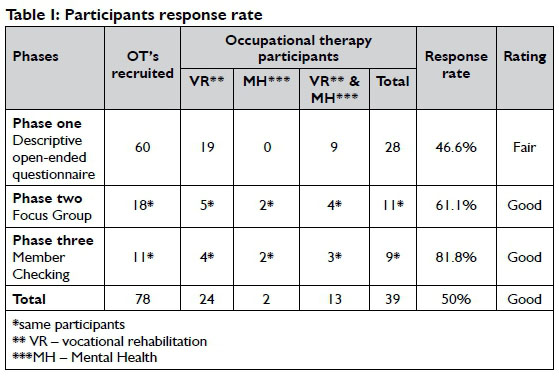 Functional Capacity Evaluation FAQ
Do I need to bring anything with me?
Be sure to bring your medications and any assistive devices that you may need (e.g., eyeglasses, brace, cane, etc.). If you have a workers compensation attorney, they should provide your medical records and information about your occupational background, such as a job description, directly to the evaluator.
Will the evaluator know anything about me?
If you have an attorney, the evaluator should already be aware of your background and occupation, work background, diagnosis, treatment, and date of disability.  This information will help the evaluator prepare a more detailed and informed report.
Will the evaluator ask me questions about my disability?
Yes. The evaluator will likely ask questions to get a better sense of your diagnosis, symptoms, and complaints. The more information that the evaluator has, the more comprehensive the functional capacity evaluation report will be.
Can I take breaks?
You will be allowed to break for meals and to use the restroom.  If you require additional breaks, simply tell the instructor.
---
Contact an Experienced Louisiana Disability Lawyer Near You
If you are injured at work or under the Longshore & Harbor Workers Compensation Act, call me at 866-289-2802 or submit your inquiry online. Please be advised that you may be facing important legal deadlines so don't delay.