Social Security Disability Insurance (SSDI) and the Disabled Louisiana Worker
Social Security Office Kenner, Louisiana
Social Security Disability Insurance (SSDI) is for workers (and certain dependents)  in Louisiana who have paid into the Social Security trust fund through taxes on their earnings. A person claiming benefits, called the claimant, may qualify if he or she is a disabled insured worker under age 65 or a certain family member of an eligible worker.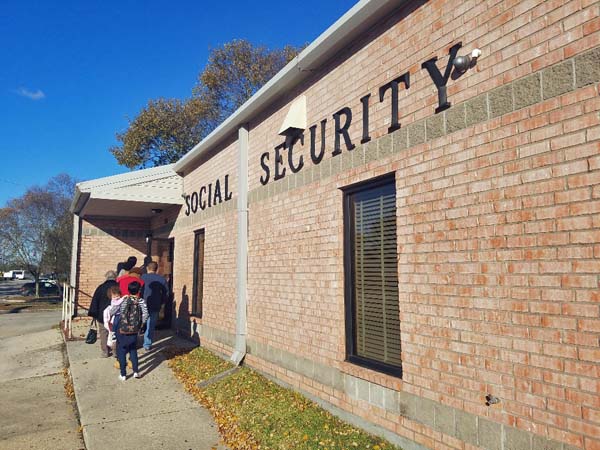 Being disabled means you are unable to engage in any substantial gainful activity because of a medically determinable physical or mental impairment. The disability must have lasted or be expected to last for a continuous period of at least 12 months or be expected to result in death. The physical or mental impairment must be established by medical evidence consisting of signs (objective findings by a medical provider), symptoms (subjective complaints by you), and laboratory findings. The inability to engage in substantial gainful activity ("SGA requirement") means that if you work, you do not earn more than a certain amount of money, $1,220 per month ($2,040 per month for blind people) as of 2019.
Older people (over 50 years old) do not need as severe of an impairment as people under 50 to be allowed benefits.
If you qualify for SSDI, actual disability payments cannot be made until five months after the date of the onset of disability. Health insurance is available through Medicare starting 24 months after the initial five-month waiting period. There are a few exceptions to the two-year rule.
If you are a Louisiana resident and need help with your Social Security Disability Insurance claim call 866-558-9151 or submit your inquiry online. Please be advised that you may be facing important legal deadlines, so don't delay.