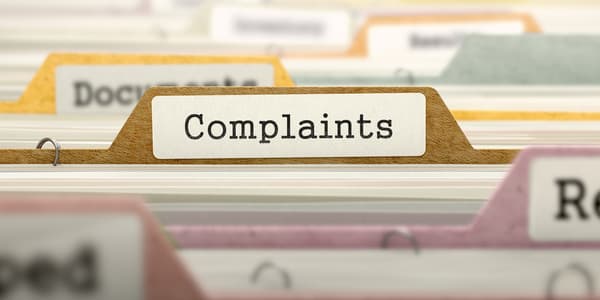 Have you ever wanted to know how many complaints your insurance company has with the State of Louisiana Insurance Commissioner's Office?  After the 2020 Hurricane Season, uptick in Hit & Run Accidents and difficulty policyholders are having making claims under their own insurance, it may be worth taking a minute to see where your insurance company stands on the Louisiana Insurance Commissioners Complaint Index.  Now you can get an answer though our interactive visualization tool created using the Louisiana Insurance Commissioner's data.
According to the Insurance Commissioner, the Complaint Index is calculated by this simple formula (Company's total complaints/ Sum of all complaints all companies, per policy type per year) Divided By (Total Company Premium / Sum of premiums of all companies, per policy type per year)
A company with a complaint index of 1 has an average number of complaints. A company with a complaint index higher than 1 has more complaints than average.
In the visualization below, simply Tap or Click onto "No of Complaints" and "Complaint Index" to see the most recent leaders.  Switch between Types of Insurance in the Drop Down List to switch between Individual Life & Annuity, Individual Auto & Private Passenger, Homeowners & Individual Life & Annuity.
What three companies have the largest COMPLAINT INDEX for 2019, the most recent year of data?
Homeowners– American Reliable Insurance Company (90.6), Progressive Security Insurance Company (26.99) & Safepoint Insurance Company (12.64)
Auto Individual & Private Passenger– National General Insurance Company (774.63), Lyndon Southern Insurance Company (321.49) & Liberty Insurance Corporation (117.64).
Accident & Health For Individuals– Genworth Life & Annuity Insurance Company (154.51),  Life Insurance Company of North America (137.94) & Guardian Life Insurance Company of America (66.78).
Life & Annuity – Individual Life – Reliable Life Insurance Company (363.51), Manhattan Life Insurance Company (223.95) & Idealife Insurance Company (217.44)
What three companies have the LARGEST NUMBER OF COMPLAINTS for 2019?
Homeowners– State Farm Fire & Casualty Company (58), Allstate Insurance Company (18) & Allstate Indemnity Company (15).
Auto Individual & Private Passenger– State Farm Mutual Auto Insurance Company (179), Geico Casualty Company (68) & GoAuto Insurance Company (61).
Accident & Health For Individuals– Louisiana Health Service & Indemnity Company (52), HMO LA, Inc. (27) & Humana Health Benefits Plan of LA, Inc. (25)
Life & Annuity –  Individual Life- Security Plan Life Insurance Company (34), Union National Life Insurance Company (30) & American General Life Insurance Company (18).
LARGEST NUMBER OF HOMEOWNERS INSURANCE COMPLAINTS for 2020 Hurricane Season?
The 2020 Hurricane Season was devastating to Southwest Louisiana and the insureds had to deal with their insurance companies. As of January 11, 2021 the Louisiana Insurance Commissioner has reported that policyholders had filed 691 homeowners insurance complaints about claims from hurricanes Laura, Delta and Zeta;  The leaders with a complaint index greater that 1 with 10 or more complaints include: FedNat Holding Company Group (93 complaints), GeoVera Specialty Insurance Company (66), United Insurance Holdings Group (52), Allied Trust Insurance Company (40), TWIMG Group (23), Centauri National Insurance Company (15), American Bankers Insurance Company of FL (14), IAT Reins Co Grp (13), Aegis Security Insurance Company (10) and Munich Re Grp (10),
Contact Lavis Law Today for Help You have a limited period of time to take legal action against an insurance company, and it is essential that you fight for the coverage that you paid for and now need. Call Lavis Law today to speak with a member of our legal team for help making sure that your insurance company does not enrich itself at your expense while you are left with losses that should have been covered.