BEST Garden-District Car Accident Lawyer Near You in New Orleans
One of the most iconic areas of New Orleans, the Garden District neighborhood is known for it's sprawling oak trees and opulent historic mansions. This area of New Orleans can become quite busy with tourists checking out the interesting boutiques and restaurants that are dotted amongst the many estate properties. Within the Garden District is also the Mardi Gras parade route as well as the historic green streetcars that shuttle people up and down St Charles Avenue.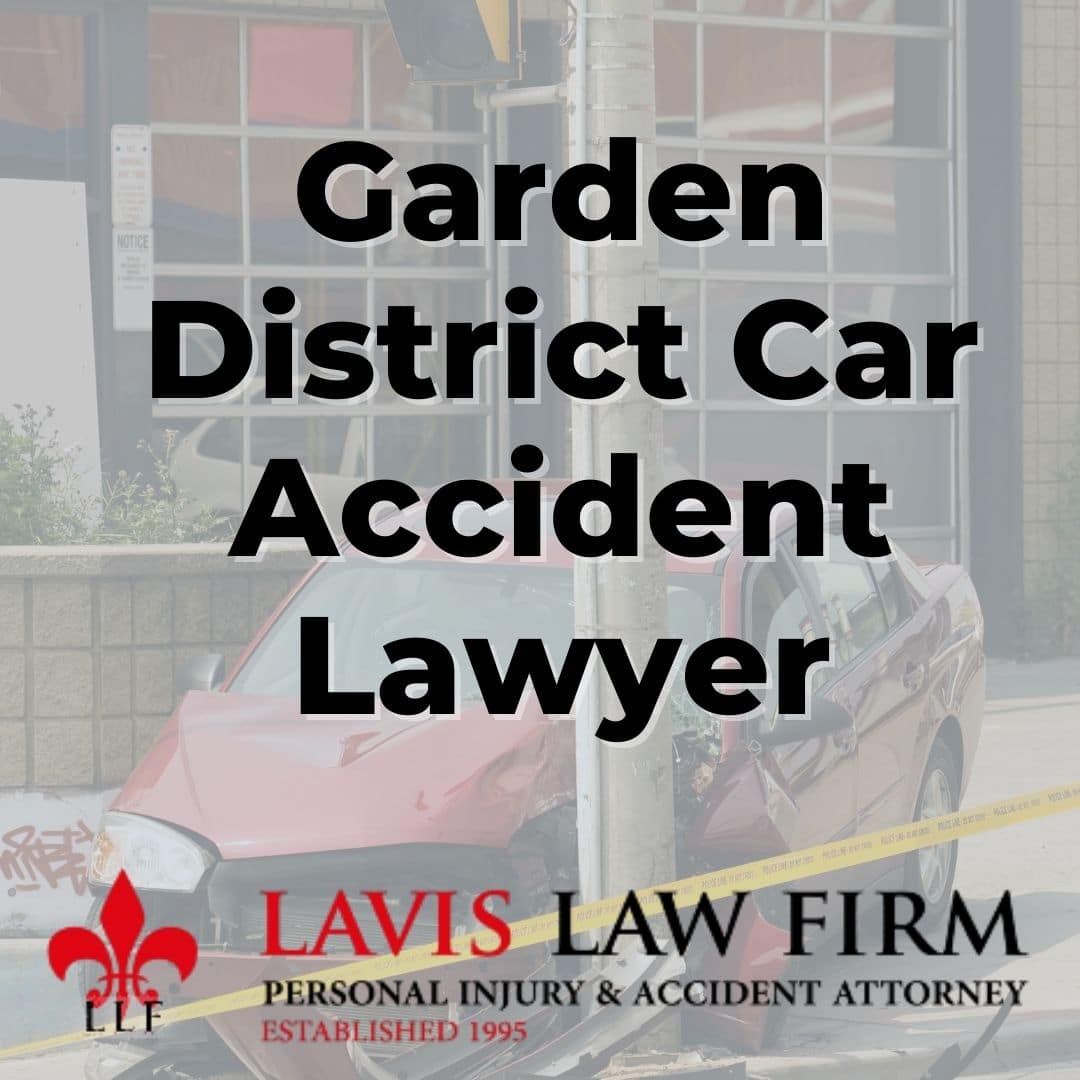 Congestion from people, busy streets, and uneven roads from streetcar tracks can all create hazardous situations that can cause accidents. If you have been involved in a car accident in the Garden District of New Orleans it is important to reach out to an experienced car accident lawyer near you who can help you win the compensation you need to recover from injuries sustained.
See What Our Client's Have To Say About Us:

"Charles Lavis was very honest and helpful he went above and beyond to make sure I knew everything that was going on with my case he took time to work around my schedule the best lawyer I ever dealt with I will be keeping you guys in my contacts for family or friends that need a lawyer Thank You Mr.Charles Lavis" ~ Felicia J. Rating 5/5 ⭐⭐⭐⭐⭐ And read more of our 78+ reviews on Google.
Garden District Car Accident Hotspots
Below we have created a map of accident hotspots within the Garden District.
What To Do Right After You've Been In A Car Accident
Car accidents are traumatic and often chaotic events that can leave a person rattled. If you have been injured in a car accident there are some steps to take immediately following to make sure you are taken care of properly. If you are able to you should do all of the following:
Photograph the IDs of all parties involved in the accident, including drivers, passengers, and other witnesses.
Photograph registration and insurance information.
Take pictures of the overall accident scene if you are able to.  Think overview of the intersection, overview of all sides of all cars involved, and also close-ups of damages of all vehicles involved.
Call the police and do not leave the scene of the accident unless it is due to a medical emergency.
Make a report to the police of what happened;
Do not apologize after the accident;
Do not state how you physically feel as sometimes injures and associated symptoms take time to develop.  Of course, if you are seriously injured, take an ambulance to the hospital.
Get medical treatment.
Do not give a recorded statement to any insurance company.
Do not sign authorizations for medical treatment.
Contact Lavis Law Firm – New Orleans Car Accident Lawyers for a FREE CASE REVIEW.  We work on a NO RECOVERY-NO FEE Basis.  You do not owe us any fee if we do not recover money for you.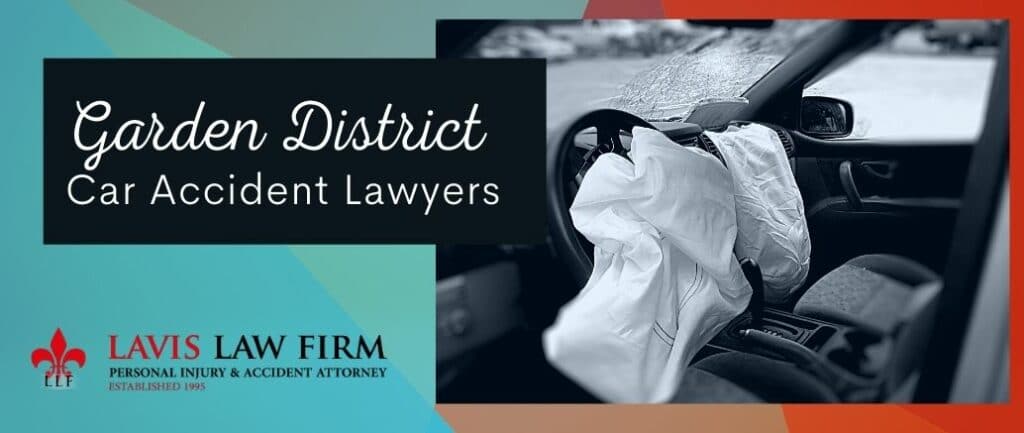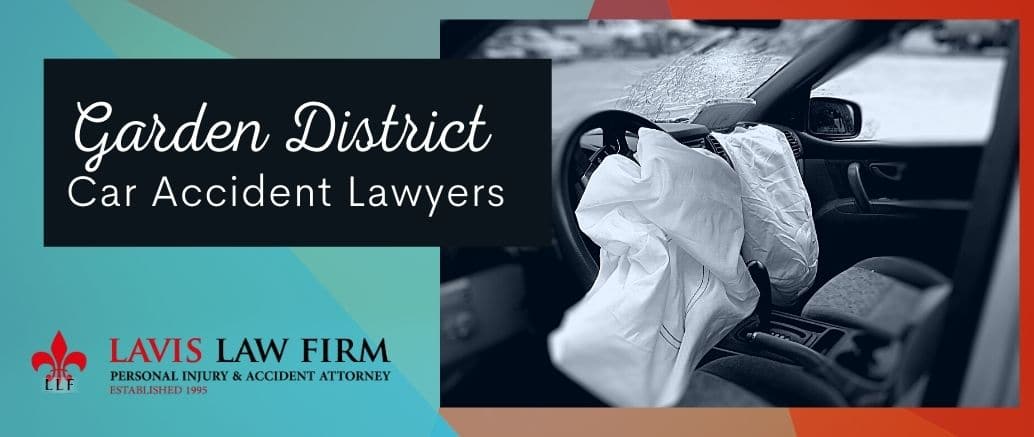 Free Case Evaluation For Your Garden-District Car Accident
If you have suffered injuries due to a car accident while in the Garden District of New Orleans do not hesitate to contact us. The evaluation of your case is free. There is no cost and no obligation. Let Lavis Law Firm – Personal Injury & Accident Attorney get you the money you deserve. Submit your free case evaluation today. If you prefer, you may contact us at toll-free 1–866–289–2802 for your free evaluation.
Car Repair Shops Near Bywater
A Vargas-Body Shop
3317 Magazine St, New Orleans, LA 70115
(504) 891-2606 
GR Automotive
1004 Louisiana Ave, New Orleans, LA 70115
(504) 894-8777
Chambliss Auto Paint & Body
3141 Tchoupitoulas St, New Orleans, LA 70115
(504) 895-2131
http://www.chamblissbodyshop.com/
Milton N's & J Auto Repair
1321 Magazine St, New Orleans, LA 70130
(504) 671-3996
NOLA Automotive Repairs
2100 Earhart Blvd, New Orleans, LA 70113, United States
(504) 299-9800
https://www.nolaautomotiverepairs.com/services/