Experienced New Orleans Pedestrian Accident Attorney Near You
What To Do After You Have Been Injured In A New Orleans Pedestrian Accident
If you have been innocently walking or jogging along and get hit by a vehicle, even lightly, it's a shocking and chaotic event. It is important to follow the steps listed below after a pedestrian accident to help preserve your claim for maximum compensation. 
Seek Medical Attention Right Away – It's important to speak with a doctor as soon as possible after a New Orleans pedestrian accident. Injuries might not be initially visible or felt but can quickly develop and lead to long-term health issues. Give your doctor as much detail as possible as to how the accident happened and what your symptoms are so they can give you the best diagnosis and treatment for your injuries. And make sure to follow through with whatever instructions the doctor gives you.
Record Information About The Accident – This could be difficult to do immediately following the accident if you are injured severely but if possible take pictures of your surroundings and once you are able to make sure to write down every detail you can remember; time of day, weather conditions, traffic conditions, pedestrian congestion, etc.  
Avoid Talking About the Accident – It can be tempting to try to make sure people understand your point of view when a New Orleans accident occurs but it is best to stay silent and only discuss it with your close loved ones and a pedestrian accident attorney. Don't post about it on social media, don't share details with your friends, and most importantly don't discuss it with the at-fault driver's insurance company.
Hire An Experienced Personal Injury Lawyer Near You
– If you have been injured by a vehicle it is best to speak with a New Orleans pedestrian injuries attorney right away. They will be able to answer any questions you might have and explain what you need to do to protect your rights and get the maximum compensation you need.
The Main Causes Leading To Pedestrian Accidents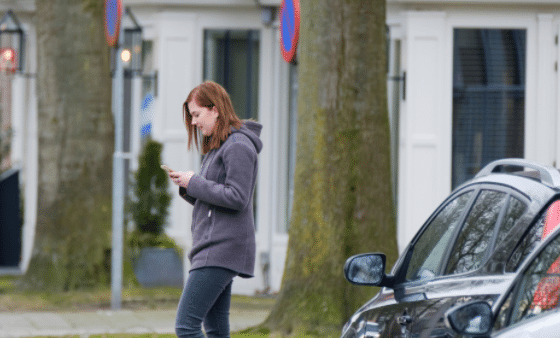 There are a number of scenarios that can lead a driver to make a mistake and hit a pedestrian. The most common causes of a New Orleans pedestrian accident include:
Speeding – A driver is driving above the posted speed limit, or faster than the conditions warrant. Ie. driving fast during a rainstorm or late at night. This often leads to them moving too fast to be able to stop in time to avoid hitting the pedestrian.
Distracted Driving – Unfortunately a very common issue in our world today, many drivers can easily become distracted by texting or eating behind the wheel, or by other people in the vehicle. Even something as simple as changing the song you're listening to can be enough of a distraction to cause an accident. 
Driving Under The Influence – There were over 4000 alcohol-related car accidents in Louisiana in 2019. When driving while impaired reaction times are drastically reduced and it is incredibly easy to miss seeing a pedestrian. 
Disobeying Traffic Signals – Failing to stop at a traffic light or stop sign can lead to catastrophic consequences if a pedestrian begins to walk across an intersection and the driver does not stop. 
Reckless or Careless Driving – Sometimes drivers end up in such a hurry that they fail to follow proper driving regulations and end up hurting pedestrians as a result. Unlawful passing or turning at an intersection would fall into these categories. 
Contact An Experienced New Orleans Pedestrian Accident Lawyer Near You Today
If you have been the victim of a pedestrian accident in New Orleans, you may be entitled to substantial financial compensation. You should contact a personal injury attorney in New Orleans right away to learn more about how you can file a claim or lawsuit. Contact Lavis Law today for assistance with your case by booking a free confidential case evaluation.
We can also assist with car accidents, truck accidents, dog bites, slip and fall, and more. 
New Orleans Pedestrian Accident Attorney Review
  "I had the best experience ever! I would recommend Lavis Law Firm to anyone. They're very patient and never leave you without an answer. If you need a lawyer head over to Lavis Law Firm"
Jessica Curtis
Rating 5/5
And read more of our 75+ reviews on Google.