BEST Lower-9th-Ward Car Accident Lawyer Near You
The largest neighborhood within the borders of New Orleans, the Lower-9th-Ward became famous in 2005 when hurricane Katrina ripped through the area leaving a path of devastation and destruction in her wake. Slowly over time the neighborhood has tried to rebuild but it has been a slow going process plagued with many slowdowns.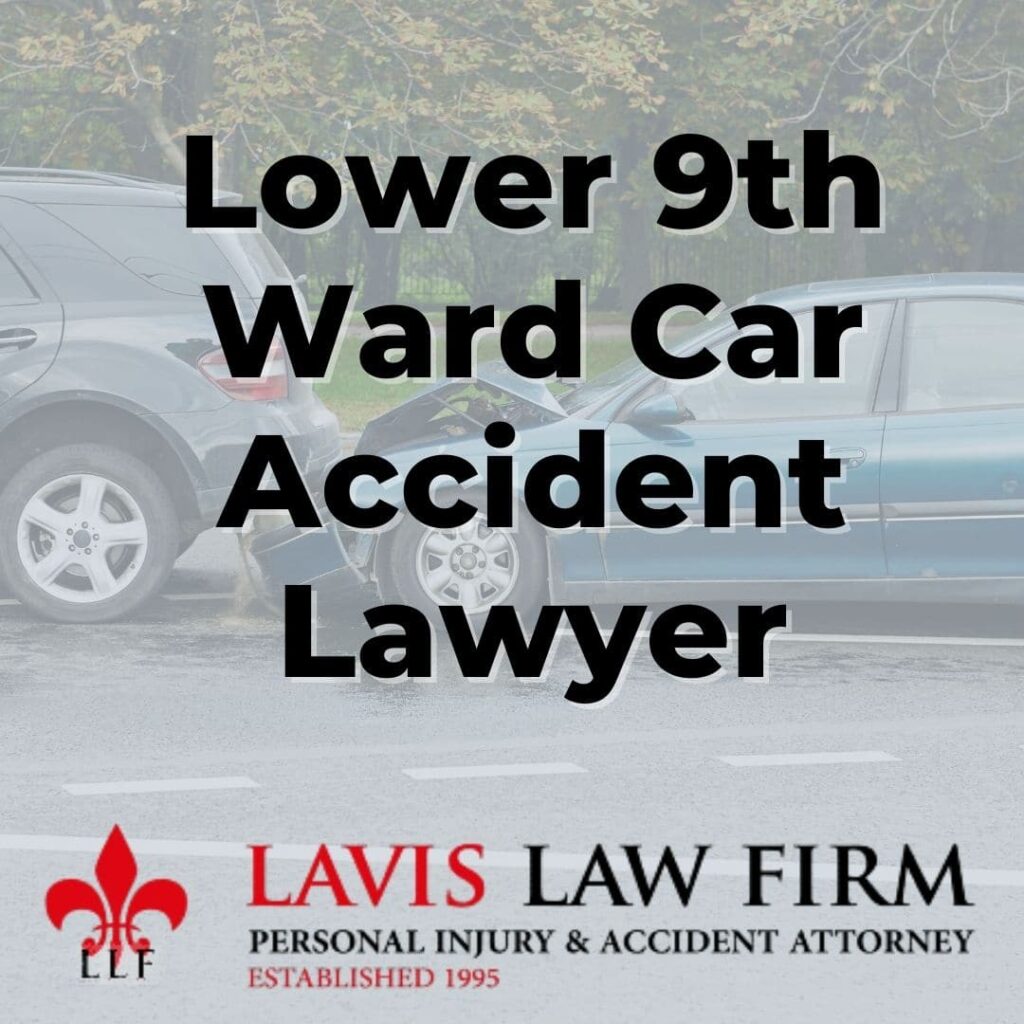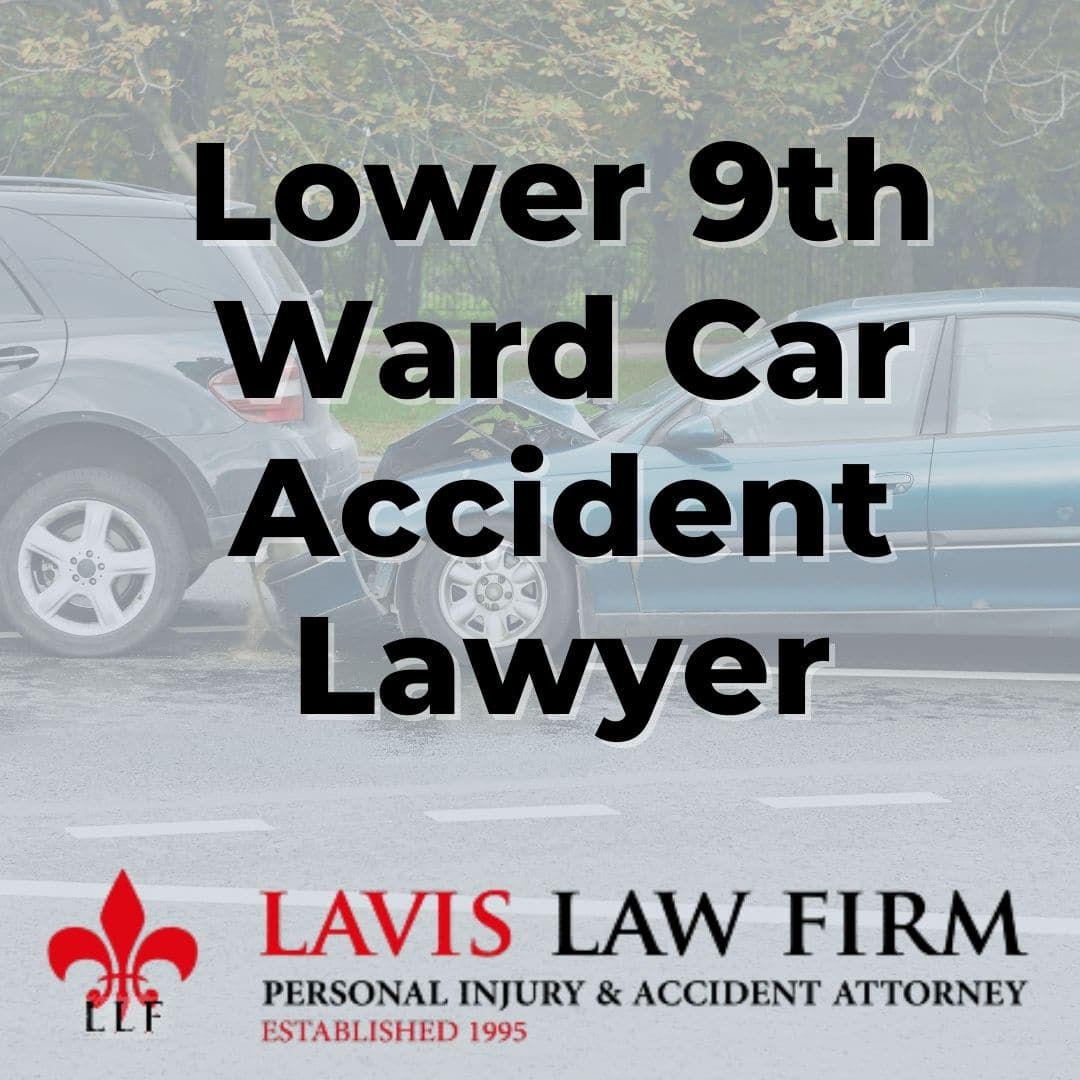 The roads of this area were bogged down with debris for years after Katrina had passed. Although they are clearing again they are still narrow and easy to get into an accident at. If you have been involved in a car accident in the Lower-9th-Ward make sure to reach out to an experienced car accident lawyer near you for a case consultation.
See What Our Clients Have To Say:

"Mr. Lavis and his staff are the most professional legal staff that I have done business with. I totally trust them and they make communication easy. He offers the best advice and works extremely hard to obtain the best possible resolution on your behalf." ~ Catricr R. Rating 5/5 ⭐⭐⭐⭐⭐ And read more of our 78+ reviews on Google.
Lower 9th Ward Car Accident Hotspots
Below we give a breakdown of the areas that have the greatest number of accidents at them in the Lower 9th Ward.
The Danger of Lower 9th Ward Car Accidents
Car accident injuries can be serious and sometimes deadly. Trauma from car accidents is a 
leading cause of death
among all age groups, but especially young people. Car accidents are also a top cause of traumatic brain injury, spinal cord damage and other serious or even permanent harm to your health. When a car accident occurs, it is important to determine who was at fault for the collision. If someone else was at fault, a 
Lower 9th Ward car accident lawyer
 can help you to pursue a claim and obtain compensation. Lavis Law has extensive experience representing injured clients and we can put our legal knowledge to work on your accident case. 
Call today
 to speak with a member of our legal team for a free evaluation of your claim.
How a Lower 9th Ward Car Accident Lawyer Can Help You
When you pursue a claim for compensation after a Lower 9th Ward car accident, you must determine who to take legal action against. It is common for automobile accident victims to sue another driver who was responsible for the accident because he drove dangerously. However, a negligent motorist may not be the only party to blame. You could also take legal action against the driver's employer if he was on the job, the manufacturer of a defective car or its parts, or even road designers or those responsible for road maintenance if there was a problem with the road. A car accident lawyer near the Lower 9th Ward will assist you in determining who was to blame for your wreck.
Your attorney
 will then file a personal injury or wrongful death lawsuit against the defendants who are liable to you for your losses.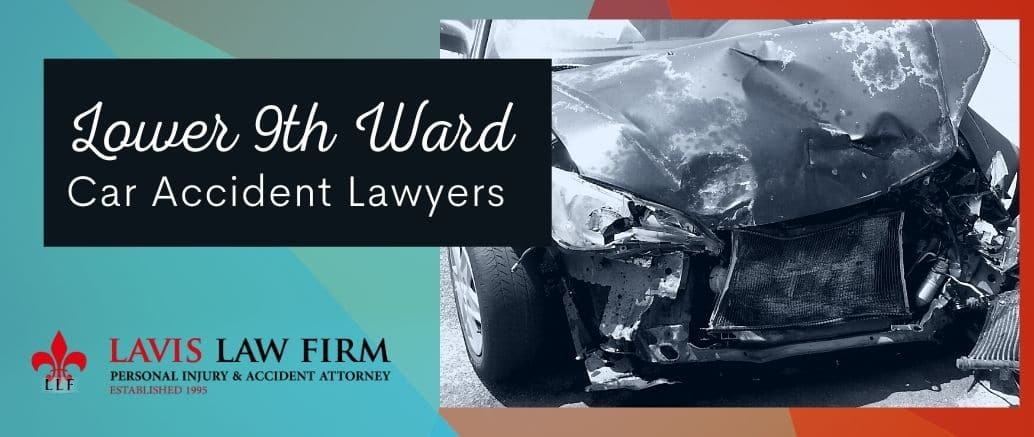 Free Case Evaluation For Your Lower-9th-Ward Car Accident
If you have suffered injuries due to a car accident while in the Lower-9th-Ward of New Orleans do not hesitate to contact us. The evaluation of your case is free. There is no cost and no obligation. Let Lavis Law Firm – Personal Injury & Accident Attorney get you the money you deserve. 
Submit
 your free case evaluation today. If you prefer, you may contact us at toll-free 1–866–289–2802 for your free evaluation.
Car Accident Repair Shops Near The Lower Ninth Ward
One Stop Auto Repairs 2645 N Miro St, New Orleans, LA (504) 302-2167 In & Out Auto Repair llc 2637 N Claiborne Ave, New Orleans, LA (504) 223-4311 Regal Auto Repair 1717 McShane Pl, New Orleans, LA (504) 944-6148