Experienced New Orleans Uber Car Accident Lawyer Near You
 Uber and other ride-sharing programs have really improved the way that people are able to get around New Orleans and other places throughout Louisiana and the world. Although Uber drivers are expected to provide a safe mode of transportation for their occupants, car accidents can still happen. In these situations, it is critical to understand the complex issues involving liability. While rideshare companies like Uber are sometimes prepared to resolve the issue, this is not always true. Hiring an experienced New Orleans personal injury lawyer when you have been involved in an Uber accident like those at Lavis Law Firm can help make sure you receive the compensation you need.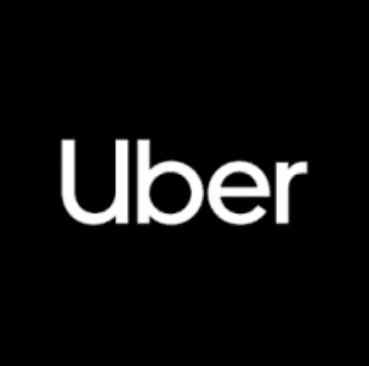 New Orleans Uber, Lyft, and Rideshare Car Accidents
Considering how much they have simplified the transportation process, it should come as no surprise that Lyft and Uber are becoming increasingly popular. A large number of New Orleans residents and tourists have grown to depend on rideshare programs such as these to perform daily tasks, travel to the Louie Armstrong International Airport ("MSY"), Jazz Fest, Mardi Gras or to enjoy a night out in The French Quarter.  Rideshare may even serve as a replacement for owning a vehicle. Rideshare drivers, however, still get into motor vehicle accidents. In these situations, it is critical to understand the complex issues involving liability. While rideshare companies are sometimes prepared to resolve the issue, this is not always true.
What To Do When You Have Been Involved In An Uber Accident
Whether you are the passenger of the vehicle, the driver of another vehicle, a bicyclist, or a pedestrian you may have the right to a personal injury claim if you have been involved in an accident with an Uber driver. The first thing to do when an accident happens is to seek medical attention if necessary and to contact the authorities so that they can fill out a comprehensive police report. This will be helpful to you down the road should you want to pursue a personal injury claim. After the accident, it is best to reach out to a New Orleans personal injury attorney to discuss your next steps for filing a claim. Because there are different types of insurance involved, having someone with experience on your side is recommended to help you get the best outcome.
Who Has a Rideshare Accident Case?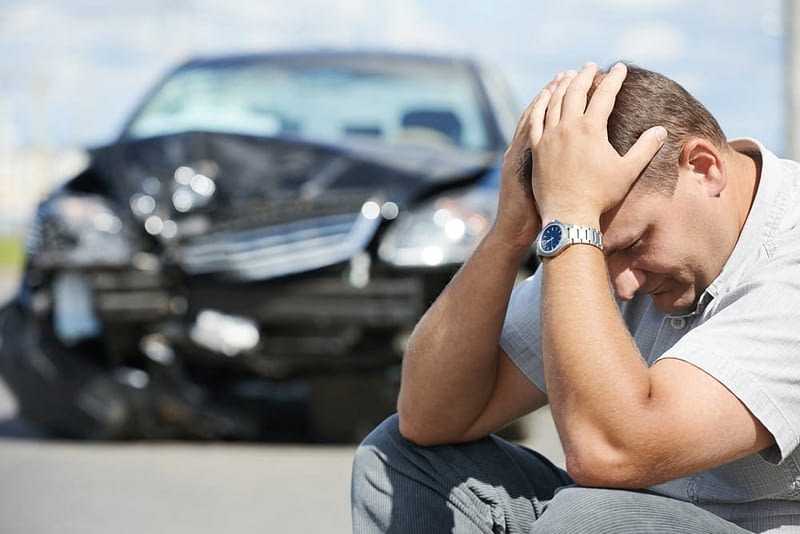 There are a number of people who might be able to initiate a claims for injuries and property damage, including drivers of rideshare vehiclest, any passengers involved in a rideshare accident, bicyclists or pedestrians who have been hit by a rideshare vehicle, and other drivers who were harmed in an accident where the opposing party was operating a rideshare vehicle. While there are a number of elements that will influence how much compensation you will be able to receive, one of the most substantial issues involves the status the driver was "in" at the time the accident occurred. Some of the types of driver statuses include having the rideshare app open and activated at the time of crash (i.e. being in "driver mode"), being en route to pick up a rideshare passenger at the time of crash, or being en route with a passenger already within the vehicle.
Types of Uber Accidents
The next step when dealing with an accident with an Uber driver is to determine who is at fault. This can be a tricky thing to do depending on the circumstances of the accident, as there are more types of accidents involving Uber drivers than simply a car hitting another car. An Uber driver can also be liable for hitting a pedestrian, a passenger sustaining an injury while in their vehicle, or a passenger is injured while entering or exiting their vehicle. 
Uber drivers are required to have special commercial policy insurance that will help to cover costs incurred for accidents that happen while the meter is running, so to speak, however, this insurance may not apply depending on the circumstances of the accident.
What Makes New Orleans Rideshare Accidents Unique?
In New Orelans rideshare accidents, there are a number of complex Uber car accident insurance issues involved with the company and the drivers. As is the same with any motor vehicle accident, injuries are not always visible. Furthermore, insurance companies often want to settle matters quickly. To navigate these matters, it is often critical to retain the assistance of a skilled accident attorney to file an Uber car accident lawsuit.
Who Is Responsible When a Rideshare Accident Occurs?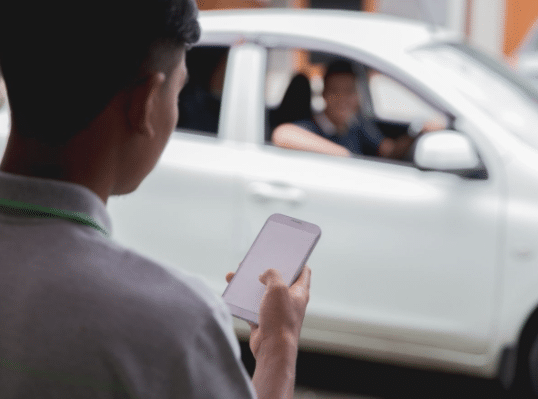 The responsible driver in a rideshare accident is determined in the way that an at-fault driver would be identified in any other type of accident. Establishing the responsible insurance company after a rideshare accident occurs, however, is often particularly difficult.  The City of New Orleans mandates certain coverage limits during various phases of the trip.  For example, a New Orleans Uber driver involved in an accident is required to have $1,000,000.00 for death, personal injury and property damage and uninsured or underinsured motorist coverage during that time the driver accepts a passenger match until the driver has completed the transaction, or the last passenger exits the vehicle, whichever is later.
Uber states its auto liability insurance coverage applies in a limited capacity while the Uber driver is waiting for a request and that more expansive coverage kicks in when the Uber driver is in on the way to pick up a rider and during a trip.  However, the driver's personal automobile policy applies when driver is driver her car for personal use.  UberBlack, UberSUV, and UberTaxi also have their own special rules.
Lyft also has a precise insurance policy for its drivers; Lyft coverage is offered from the time the driver accepts a ride request until the time the ride has ended in the app.  When driver mode is off, the driver's personal insurance is usually the applicable insurance policy.  However, the driver's personal policy may or may not apply when the driver is using her vehicle in connection with the Lyft digital network or software application, either while logged in to the network or engaged in a prearranged ride, depending on its terms.
Who Pays For Injury Claims When There Is An Uber Accident?
If you have been injured by an Uber driver there is one of three insurance policies that will be responsible to cover the costs incurred. 
Personal Insurance Policy
– If the Uber driver's app is not currently active and they are simply driving it will be their own personal policy that covers injury costs.
Commercial Policy
– If the Uber driver's app is on but they are between rides (dropping off or picking up) then their commercial insurance policy will kick in.
Uber's Commercial Policy
– And if injuries occur while the vehicle is on route from one location to another then Uber's policy is responsible for covering any personal injury claim payouts.
Contact an Experienced New Orleans Uber Accident Attorney Near You
If you have an Uber car accident claim, you should not hesitate to speak with a knowledgeable accident attorney. At the Lavis Law Firm – Personal Injury & Accident Attorney, our attorneys are familiar with the complex issues that can arise when accidents occur. Contact us today to schedule an initial free case evaluation.
---
New Orleans Uber Accident Attorney Review
"To describe the Lavis Law Firm – Personal Injury & Accident Attorney as Amazing , would be an understatement! I was in an auto accident and even though the other person admitted fault, the insurance company still tried to escape full responsibility.
My experience started off with his friendly phone staff. And one of the best parts is that I could speak to  "HIM" personally ! He was attentive, thorough, informative, easy to talk to and extremely understanding.  He was sure to keep in contact with me at every stage of the case, either by phone, email, even text.  There was not one question unanswered or decision made regarding my case without a full explanation and my approval.  He even offered to meet me at whatever location was easiest for me, including my home.
I was referred to him and I definitely see why.  From start to finish, he was a major advocate for me. I know that I was not his only client but he sure makes you feel like it.  I HIGHLY RECOMMEND The Lavis Law Firm – Personal Injury & Accident Attorney!
I hope not to need an attorney again for anything but if I happen to, there's only one number to call. I will forever be greatful for Mr. Charles Lavis."
Review by: Zyiesha Marshall-Carter
Reviewing: Lavis Law Firm – Personal Injury & Accident Attorney