BEST Alexandria Workers' Compensation Lawyer
Louisiana Workers Compensation State Office and Louisiana Workers Compensation Court serving the following Parishes: Avoyelles, Grant, Natchitoches, Rapides, Vernon, Winn and Sabine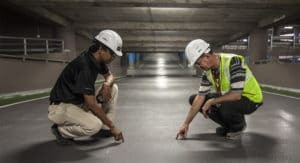 What Benefits are you Entitled to?
In most cases, when a worker is injured on the job, he or she is entitled to receive workers' compensation benefits. In Alexandria, these benefits can be claimed when one or more of the following situations arise:
An employee is diagnosed with an illness due to workplace toxins
A repetitive stress condition such as carpal tunnel develops
An accident happens either off-site or at the normal place of business
Contact an experienced New Orleans motorcycle accident law firm near you. Charles Lavis has been handling motorcycle accident and personal injury lawsuits in the New Orleans area since 1995. Throughout his legal career, Charles has represented workers, consumers, homeowners, and business owners against insurance companies and corporations. He represents clients who have been injured due to the negligence of others.
You are not required to prove that your employer was negligent in order to be eligible for workers' compensation benefits. If you are able to show that your injury is job-related you can be entitled to all or some of the following:
Full coverage of medical expenses: You should have 100% of all medical treatment costs covered for the care you require due to your workplace accident or illness.
Temporary disability benefits: If your injury or illness causes you to miss days of work, then you should receive partial lost wages based on your earnings before you were disabled (up to maximum state limits). In some cases, you may be able to work but not at the same job or not as often. When this occurs, you can receive partial benefits to compensate for the reduction in your earning potential.
Permanent disability benefits: When you have reached maximum medical improvement or your temporary disability benefits have ended, then you may qualify for permanent disability benefits if your illness or injury continues to persist. Permanent benefits may be paid for both full and partial disabilities.
Death benefits: Dependents whose loved ones were killed at work or due to a workplace illness may receive Louisiana workers compensation death benefits through workers' compensation.
At Lavis Law Firm – Personal Injury & Accident Attorney, workers compensation attorney 
Charles Lavis
 is dedicated to helping those who have suffered from on the job injuries get the compensation they deserve. Specializing in workers compensation cases, our firm has an 
11-Part Client Services Guarantee
 to ensure that every client gets the level of service they deserve.
It's important to contact a workers comp attorney ASAP as there are deadlines for filing claims in Louisiana. Under workers compensation law, you are not allowed to sue your employer for pain and suffering, so workers' compensation is generally your only option for recovering compensation for lost wages and medical costs from your employer.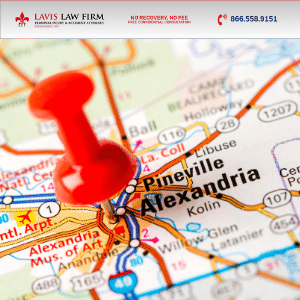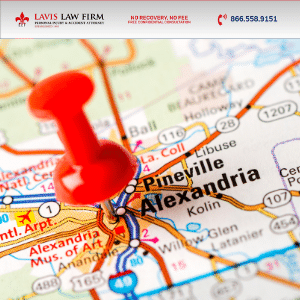 The city of Alexandria is located in Rapides Parish, in the central area of Louisiana. In many ways, this urban settlement acts as a crossroads for the state. Since its formation, Alexandria has been a valuable hub of trade in Louisiana, overseeing both the transportation of goods and the manufacturing of commodities that bolster the state's economy.
Just as many cities and towns in the state benefit from the proximity of the Mississippi River and the Gulf of Mexico, Alexandria was founded on the banks of the Red River and has flourished as a result of this waterway. While the Red River's importance has since been eclipsed by the Mississippi, it did allow Alexandria's earlier inhabitants to prosper financially, and create the framework for industrial success in the region.
Manufacturing is one of the most significant pillars of the economy here. The types of goods manufactured have varied since the city's inception, but the current forerunners are generic metals, industrial machines, and other mechanical equipment (notably, the Alexandria-based company UTLX produces railroad cars and other products). Agriculture also has a significant economic presence in the city's economy; the metro area and outlying expanses are home to farms that cultivate a number of cash crops, including sugar and cotton.
At present, the most visible industries in Alexandria are rooted in the booming hospital/medical field and education. Rapides Regional Medical center is based in the city; this hospital, in addition to several others, provides the majority of non-manufacturing, non-industrial employment positions for the city's inhabitants. Similarly, the presence of Louisiana State University-Alexandria (which recently began offering baccalaureate degrees) not only allows residents to acquire higher degrees and vary their career options but offers an increasing number of jobs as the campus continues to grow.
Clearly, the city has benefited from industrial diversity; the city is not solely dependent upon the success of its manufacturing sector, but also relies on the more specialized medical and education fields. Our area is rife with career opportunities for its residents, who continue to make immense contributions to Louisiana's economy.
If you have any questions about your Alexandria, Louisiana legal matter, please give Lavis Law Firm – Personal Injury & Accident Attorney a call at toll-free 1-866-558-9151 or submit your inquiry online. We help people recover money from corporations, insurance companies, and governments by overcoming problems, hassles, and delays.
READ WHAT OUR CLIENTS HAVE TO SAY 

"Charlie was extremely professional and very genuine throughout the whole process. He explained everything thoroughly each step of the way. I highly recommend his services and will use him, if needed, in the future."
Review by: Brittany Schmidt
Reviewing: Lavis Law Firm – Personal Injury & Accident Attorney
Read More Testimonials
Alexandria Office of Workers Compensation
Louisiana Office of Workers Compensation
District 2:
Judge James Braddock
Amy Brown, Mediator
Brandi Mason-Iles, DRS
3724 Government Street
Alexandria, LA 71302
Phone: (318) 487-5966
Toll-Free: (800) 209-7329
Fax: (318) 767-6085