Belle Chasse Car Accident Lawyer
If you are in a car or involved in a work injury on Highway 23 or along Engineers Road, Lavis Law Firm – Personal Injury & Accident Attorney has you covered.  If you cannot meet at our Westbank or Eastbank location, we can meet at a location more convenient for you.
Why our law firm?
See why our clients love working with us.
"What I love about him is his Honesty and Integrity and how professional he handles his business".
"Mr. Lavis handles my worker's compensation case and is easy to contact when I need him. Very professional and always doing his best for me. I would highly recommend Mr. Lavis if you are in need of a great professional attorney".
"He's got great personality and is very helpful".
READ WHAT OUR CLIENTS HAVE TO SAY

"Very professional and knowable attention was received through out the case. All calls was answer promptly."
Review by: Deborah Weber
Reviewing: Lavis Law Firm – Personal Injury & Accident Attorney
Belle Chasse, Louisiana
Belle Chasse is located in Plaquemines Parish, situated in the southeastern corner of Louisiana. Although it is a Census Designated Place (CDP) with less than ten thousand residents, and it was crippled by Hurricane Katrina, Belle Chasse boasts a stable and rapidly expanding economy.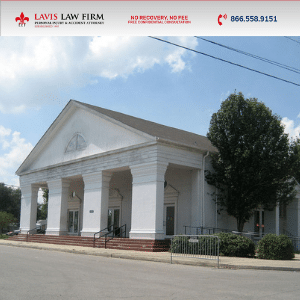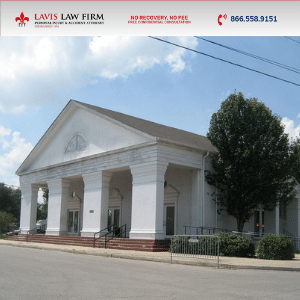 Settlement of the Belle Chasse area began in earnest in the 19th century, due to the closeness of the Mississippi River and a number of smaller waterways that provide not only transportation, but also a reliable food supply through fishing. Although Belle Chasse initially had an agricultural and fishing based economy, it has transitioned into one that relies upon manufacturing, the oil industry, and the marine/shipping industry.
In recent years, the number of local businesses engaged in manufacturing and similar industries has multiplied. A majority of Belle Chasse's workforce is employed in such capacities, frequently in professions that deal with oil and chemical manufacturing. Apart from manufacturing, Belle Chasse is also home to the Naval Air Station Joint Reserve Base New Orleans; this facility is responsible for most of the military jobs in the area.
Hurricane Katrina severely impacted Belle Chasse, and Plaquemines Parish as a whole. Due to the amount of waterways in this region, flooding was inevitable, and destroyed many homes and businesses. Perhaps more than other settlements in the parish, Belle Chasse has been successful in the early stages of its recovery. This is partially due to the conscious effort, both on the part of local governing authorities and residents, to diversify the economy and rebuild industries and services that were eliminated by the hurricane. There has been a moderate increase in the number of retail businesses in the area, and new home construction has been on the rise. Tourism promotion, particularly with regard to fishing, has enjoyed moderate popularity. The preexisting manufacturing and marine industries in Belle Chasse, however, have by no means disappeared; the economy of this CDP is still heavily reliant upon their presence and their continuing ability to bring capital into the area.
If you have any questions about your Belle Chasse, Louisiana legal matter, please give Lavis Law Firm – Personal Injury & Accident Attorney a call at toll free 1–866–558–9151 or submit your inquiry online. We help people recover money from corporations, insurance companies and governments by overcoming problems, hassles and delays.