BEST Car Accident Lawyer Near You In Bywater
Car accidents can happen anywhere at any time but they are quite common at intersections due to the busy nature of an intersection, traffic merging with traffic moving in a different direction, the combination of pedestrians and vehicles, it can be chaotic.
The Bywater district of New Orleans includes St Roch, Bywater & Marigny neighborhoods. Over the years these neighborhoods have seen a shift in what they are all about, most recently they have become vibrant neighborhoods of trendy restaurants, clubs, B&Bs and affordable housing. With a lively spirit in the historic part of New Orleans pedestrian foot traffic is high. Because of this car accidents at certain intersections can be quite common.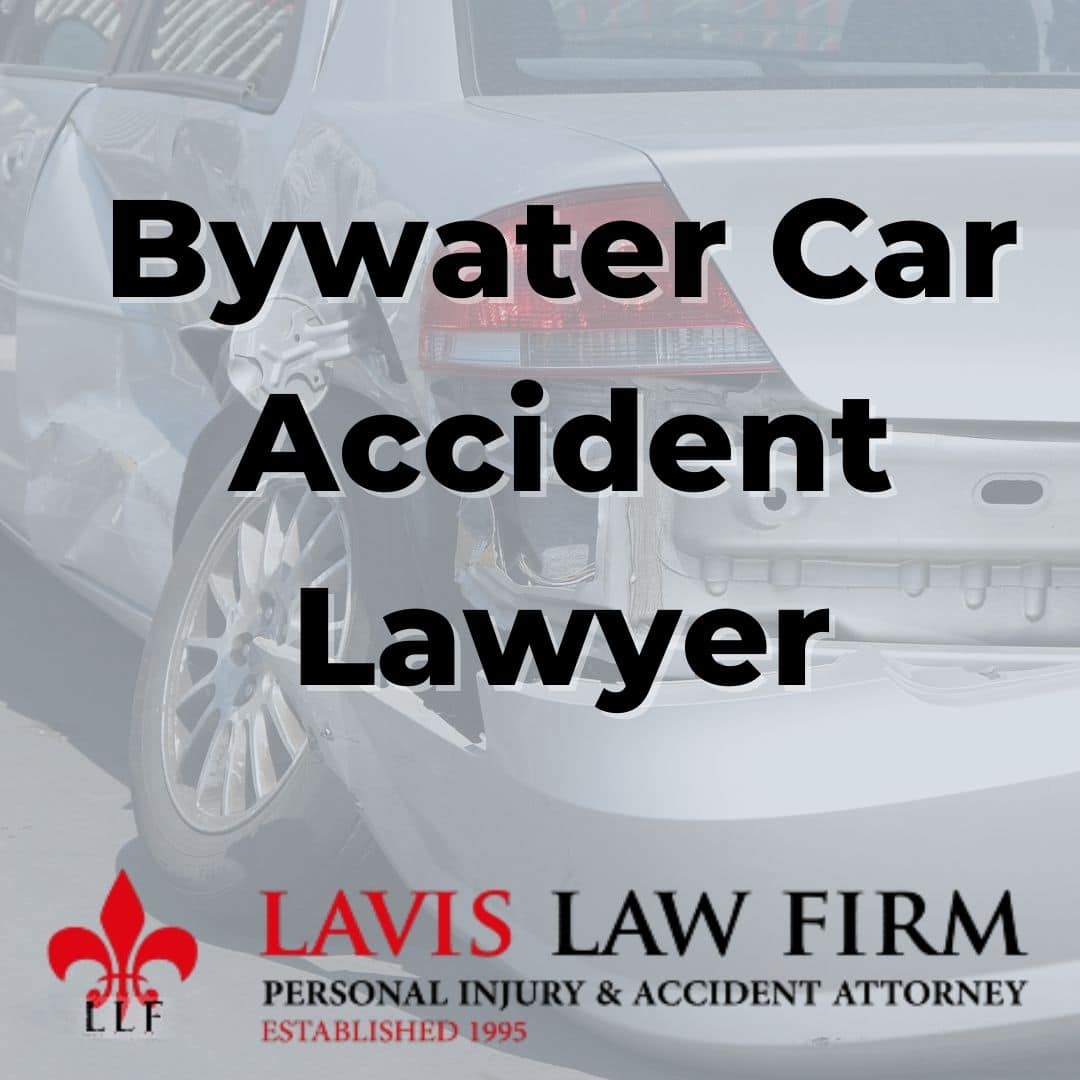 If you've been involved in a car accident in the Bywater district of New Orleans you need an experienced car accident lawyer who understands not only personal injury law but New Orleans and the area. At The Lavis Law Firm, we have years of experience handling car accident injury cases helping clients receive the compensation they need.
Contact our office today
for your free case consultation.
See What Our Client's Have To Say About Us:

"Charles Lavis helped me when I needed it the most. He was professional and very personable. It made the whole process easy." ~ Ashley P. Rating 5/5 ⭐⭐⭐⭐⭐ And read more of our 78+ reviews on Google.
Common Car Accident Injuries
There are a number of different common injuries that a person could sustain when they have been involved in a car accident in New Orleans.
Neck Injuries – The force of being rear-ended or hit from the front can cause the neck to snap forward or backward quite violently and cause whiplash or other types of neck injuries.
Back Injuries – There are many ways that a person's back could become injured in a car accident. Wrenched muscles, slipped discs, and more can cause very serious pain and need for rehabilitation.
Spinal Cord Injuries – These are very severe injuries that can leave a person permanently physically disabled causing things like paralysis.
Chest & Shoulder Injuries – The seatbelt of a car can cause burn and bruise injuries as they work to save your life.
Broken Bones – The force of an accident can quite easily cause a person to break bones when they are involved in a car accident.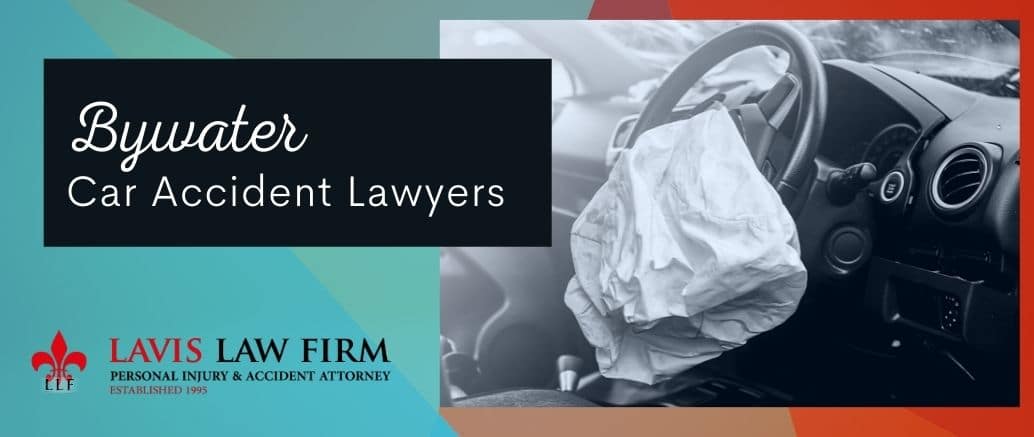 Bywater Car Accident Hotspots
Below we give a breakdown of the intersections that have a greatest number of accidents at them in St. Roch, Bywater and Marigny.
Saint Roch is named after the patron of good health. German priest, Rev. Peter Leonard Thevis promised that if no one in his parish died from the 1867 yellow fever epidemic, he would build a chapel in honor of Saint Roch. No one died and Thevis kept his promise building the chapel. There are several car accident hotspots in St.Roch.
Bywater
Bywater neighborhood's name was inspired by the BYwater telephone exchange in New Orleans and its proximity to the Mississippi River and the Industrial Canal. Many people from France, Spain, and the French Caribbean settled here. Car accident hotspot in the Bywater Auto Accident Hotspots include Poland at N. Robertson.
Marigny
The Faubourg Marigny was developed by a Creole real estate developer and politician Bernard de Marigny on land that had been his family's plantation.  Immigrants and free persons of color settled in Faubourg Marigny.  There are several auto accidents hotspots in the Marigny.
Free Case Evaluation With A New Orleans Car Accident Lawyer
If you have been involved in a car accident in our near the Bywater area of New Orleans and we can help you in any way, do not hesitate to contact us. The evaluation of your case is free. There is no cost and no obligation. Let Lavis Law Firm – Personal Injury & Accident Attorney get you the money you deserve. Submit your free case evaluation today. If you prefer, you may contact us at toll-free 1–866–289–2802 for your free evaluation.
Car Repair Shops Near Bywater
One Stop Auto Repairs
2645 N Miro St, New Orleans, LA 70117
(504) 302-2167
On Point Collision Center
2218 N Prieur St, New Orleans, LA 70117
(504) 249-5483
https://on-point-collision-center.business.site/
In & Out Auto Repair llc
2637 N Claiborne Ave, New Orleans, LA 70117
(504) 223-4311
Regal Auto Repair
1717 McShane Pl, New Orleans, LA 70116
(504) 944-6148
Boudreaux's Automotive Care
1617 Gentilly Blvd, New Orleans, LA 70119
(504) 822-1301
http://boudreauxsautomotivecare.com/