In a recent workers' compensation case, the Louisiana First Circuit reviewed a case involving allegations that an employee had not met his burden of showing he was temporarily and totally disabled. The appellate court reviewed the evidence demonstrating disability and found that not only had the employee met his burden, but also his employer had wrongfully terminated his benefits.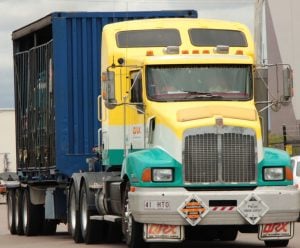 The material facts indicated that Bobby L. Davis, 55 years old, was driving a tractor with a trailer attached up a New Orleans levee. Mr. Davis worked as a laborer for New Environmental Systems, LLC.  The tractor began to roll over, and he was forced to dismount, jumping from the vehicle. Mr. Davis assisted other employees in lifting the tractor and the attached trailer, which was positioned sideways on the bottom of the levee. Mr. Davis did not return to work and received workers' compensation medical and temporary, total disability (TTD) benefits.
About a month later, Mr. Davis' employer filed a disputed claim for compensation on the grounds that Mr. Davis had misrepresented his alleged workplace accident to doctors and that his version of the events was inconsistent with other witnesses. Mr. Davis answered, insisting that he suffered a compensable injury.  He eventually filed a disputed claim for compensation, seeking to determine his disability status, to reinstate his TTD benefits, and to authorize medical treatment by a doctor of his choice.
The employer denied that Mr. Davis had suffered an accident under the Louisiana Workers' Compensation Act and denied that he had sufficient information to justify a belief that he suffered a disabling injury. The matter went to trial, and the workers' compensation judge found Mr. Davis had suffered a work-related injury in his employment and met his burden of proving he was temporarily, totally disabled. He was awarded benefits and medical expenses, as well as penalties and attorney fees for his employer's arbitrary and capricious termination of his benefits. The employer appealed.
First, the appellate court addressed the employer's claim that Mr. Davis had not met his burden of establishing he was entitled to indemnity or medical benefits.  Louisiana law states that a workers' compensation claimant must prove by clear and convincing evidence their temporary and total disability.  Clear and convincing proof is shown through objective medical evidence of the disabling condition.
Medical and lay testimony can prove disability.  In this case, Mr. Davis had testified that he was 56 years old and that most of his work experience was as a laborer.  Mr. Davis also testified that his injuries affected his neck, back, left leg, and left shoulder.  He also testified that he had not earned wages from any job since he left New Line.
The medical evidence included records showing that Mr. Davis complained of chronic pain in his neck, left shoulder, and back. A physician who treated Mr. Davis stated chronic pain would be considered totally incapacitating if the patient does not improve. The appellate court stated that an employer must review medical reports concerning an injured employee's alleged disability and not deny or discontinue workers' compensation based on inclusive reports. Employers are also required to demonstrate that they made reasonable efforts to determine a worker's exact condition before benefits were denied.
Rejecting the employer's argument that they were not required to pay Mr. Davis benefits because he had not proven he was unable to work, the court stated the record showed he had been disabled from working.  This was demonstrated through both the medical opinion of his treating physician and Mr. Davis' own testimony.  The court went on to reprimand the employer for criticizing the evidence presented by Mr. Davis when the employer had "stymied" his ability to present evidence by terminating all of his benefits.  The court also stated that the employer had terminated Mr. Davis' benefits due to their belief that he had violated Louisiana law.
The appellate court turned to the assessment of penalties and attorney fees against the employer for failing to reasonably controvert Mr. Davis' claim.  Penalties are penal in nature, and regarding the discontinuation of benefits, an employer's behavior must be arbitrary and capricious.  The issue was whether the employer articulated an objective reason for the discontinuance of benefits.
Here, the court stated that the account of the accident that allegedly contrasted with Mr. Davis was in fact less than credible and did not rise to a level to sufficiently controvert Mr. Davis' claim for benefits.  The inconclusive medical report also did not justify the action of terminating Mr. Davis' benefits. The court upheld the workers' compensation judge's assessment of attorney fees and penalties against the employer.
At Lavis Law, individuals injured in the course and scope of their employment can gain a better understanding of their rights under Louisiana workers' compensation law.  Our office helps injured workers and their families pursue compensation for work-related injuries. Contact our office for a free consultation by phoning 866-855-9151.
More Blog Posts:
Louisiana Appellate Court Affirms Compensable Accident Took Place and Claimant Entitled to Benefits, Employer Must Pay Penalties for Failing to Reasonably Controvert Claim, Louisiana Insurance & Injury Lawyer Blog
Louisiana Appellate Court Affirms Finding that Injured Airplane Mechanic Offered Credible Testimony of His Work-Related Accident and Suffered Compensable Injury, Louisiana Insurance & Injury Lawyer Blog