New-Orleans-East Car Accident Hotspots
New Orleans East is bounded by the Industrial Canal, Intracoastal Waterway, and Lake Pontchartrain. The East has recovered significantly since Hurricane Katrina. Many family-owned retail shops have opened at I-10 and Bullard. The neighborhood now has a Big Lots and Wal-Mart, CVS Pharmacy, Daughters of Charity Health Center and New Orleans East Hospital and new public school buildings. Dixie Beer has relocated to the East. There is even discussion of reopening Lincoln Park.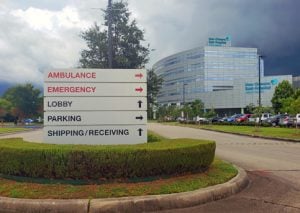 In addition to new retail establishments, New Orleans East has its fair share of a car accidents. Accident Hotspots include:
 Downman Rd & Dwyer
Downman Rd & Chef Menteur Highway (US 90)
I-10 Service Rd & Morrison Rd
Lakeshore Dr Near South Shore Harbor Marina
Haynes Blvd Near Lakeshore Dr New South Shore Harbor Marina
Wilson Dr. & Chef Highway
All along Chef Highway from Downman to Bundy Rd.
Crowder & I-10
Crowder & Lake Forest Blvd
Read Blvd & I-10
Read Blvd & Lake Forest Blvd
Bullard & I-10
Little Woods & I-10
Michaud at Chef Highway
Michaud at Versailles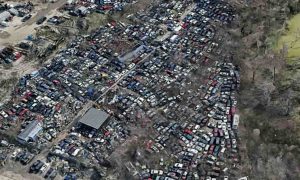 Many cars that are in serious car accidents are totaled after the accident because the cost of repair exceeds seventy-five percent of the value of the car.  Lots and lots of those cars and trucks wind up in New Orleans East Salvage Yards and Auto Auctions.  These businesses thrive on Almonaster Avenue and Old Gentilly Road in New Orleans East.  Many car accident victims involved in car accidents are injured and seek treatment at hospitals like New Orleans East Hospital.
New Orleans Laws to Prevent Car Accidents
To try to minimize the number of car accidents in New Orleans East and throughout the City of New Orleans, the City Council long ago adopted certain New Orleans Ordinances known as the Rule of the Road for driving. The Ordinances are modeled on Louisiana law. Violation of the Rules may result in a ticket issued by the New Orleans Police Department. These Rules include:
Sec. 154-371. – Driving on right side of roadway; exceptions.
Sec. 154-372. – Passing vehicles proceeding in opposite directions.
Sec. 154-373. – Passing a vehicle on the left.
Sec. 154-374. – When passing on the right is permitted.
Sec. 154-375. – Limitations on overtaking on the left on a two-way roadway.
Sec. 154-376. – Further limitations on passing on the left.
Sec. 154-377. – No-passing zones.
Sec. 154-378. – Driving on roadways laned for traffic.
Sec. 154-379. – Driving in parking lane not permitted.
Sec. 154-380. – Driving on divided streets.
Sec. 154-381. – Operating a vehicle while intoxicated.
Sec. 154-382. – Reckless operation of a vehicle.
Sec. 154-383. – Careless operation of a vehicle.
Sec. 154-384. – Hit and run driving.
Sec. 154-385. – Reporting accidents.
Sec. 154-386. – Mandatory movement of vehicles.
Sec. 154-387. – Driving on curbs or on neutral grounds prohibited.
Sec. 154-388. – Off road operation.
Sec. 154-389. – Driving on streetcar tracks.
Sec. 154-390. – Following authorized emergency vehicle.
Sec. 154-391. – Crossing fire hose prohibited.
Sec. 154-392. – Drivers in a procession.
Sec. 154-393. – Funeral procession to be identified.
Sec. 154-394. – Driving through funeral or other procession.
Sec. 154-395. – Restricted access.
Sec. 154-396. – Objects projecting from rear; red flag or light.
Sec. 154-397. – Opening and closing vehicle doors.
Sec. 154-398. – Unattended or disabled motor vehicle.
Sec. 154-399. – Obstruction to driver's view or driving mechanism.
Sec. 154-400. – Drivers to use reasonable vigilance.
Sec. 154-401. – Following too closely.
Sec. 154-402. – Spillage of dirt, garbage, trash, etc.
Sec. 154-403. – Reserved.
Sec. 154-404. – Operation on flooded streets.
Sec. 154-405. – Motor vehicles operating in bicycle lanes.
Sec. 154-406. – Limitations on passing bicycles.
Sec. 154-407. – Harassment of bicyclists prohibited.
Secs. 154-408—154-435. – Reserved
Free Case Evaluation
If we can help you in any way, do not hesitate to contact us. The evaluation of your case is free. There is no cost and no obligation. Let Lavis Law Firm – Personal Injury & Accident Attorney get you the money you deserve. Submit your free case evaluation today. If you prefer, you may contact us at toll-free 1–866–558–9151 for your free evaluation.