In a case involving issues of reimbursement for damages paid to a victim of a car accident, the Louisiana Second Circuit recently reviewed a judgment in favor of the victim and their employer's uninsured/underinsured (UM) car insurance company.  At issue in this appeal was whether the district court had erred in holding that there were no genuine issues of material fact concerning whether the UM policy excluded reimbursement to the employer's workers' compensation insurance company.
Craig and Cheryl Forgey filed a petition for personal injuries against Dina Maynor and her car insurance company, State Farm Mutual Insurance, as well as Arch, the insurer for Mr. Forgey's employer, and State Farm, the auto insurer for Mr. Forgey.  The Forgeys claimed that Ms. Maynor solely caused the collision and that she caused severe injuries and other damages to Mr. Forgey.  These damages included lost economic opportunity, lost wages, lost earning capacity, and lost household services. Mrs. Forgey also allegedly suffered loss of consortium, service, and society.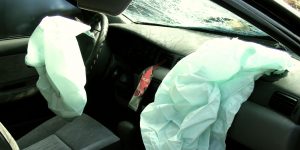 Arch denied the allegations but admitted it was the uninsured/underinsured (UM) carrier for Mr. Forgey's employer.  Commerce and Industry Company then filed a petition of intervention, stating that Mr. Forgey's alleged injuries were suffered in the course and scope of his employment with Evergreen. Commerce contended that if there was a judgment in favor of the Forgeys, Commerce was entitled to a judgment apportioning the proceeds of the judgment for any workers' compensation benefits paid to Mr. Forgey.
The Forgeys filed a motion for summary judgment, arguing that there was no genuine issue of material fact that Arch's UM policy precluded Commerce from claiming reimbursement for benefits that had been paid, or a credit for reducing future workers' compensation benefits by any amount of UM benefits paid to them.  As evidence, they submitted the UM policy, with a list of essential legal elements.
Arch then moved for summary judgment, requesting that all claims by Commerce against them be dismissed. Commerce opposed the motion, alleging that in a private mediation, the Forgeys reached a tentative agreement on a payment from Arch, and this agreement was contingent on the workers' compensation claim being settled.
The Forgeys then argued in support of their summary judgment motion that the UM policy provided an exclusion precluding Commerce from receiving benefits from amounts paid to them. They claimed that Commerce and Arch were solidary obligors only regarding their obligations to them, rather than to compensation Arch paid as the UM insurer to Mr. Forgey for his pain and suffering.
The district court granted summary judgment on behalf of the Forgeys and Arch. The court held that Commerce had no right to reimbursement or future credit for workers' compensation benefits already paid to the Forgeys by Arch, as stated in the UM policy.  The court also held that the Forgeys had not forfeited entitlement to future benefits in workers' compensation by accepting Arch's settlement offer. Commerce appealed.
The court of appeal stated the issue as whether Commerce, as the workers' compensation carrier for the employer, was entitled to future credits against payments made by Arch, the employer's UM carrier. The Forgeys argued that the court did not err in holding that they were entitled to full UM recovery and that Louisiana law does not prohibit an employer from contracting with its UM insurance company to exclude compensation reimbursement.
The appellate court agreed, reviewing Louisiana law concerning the freedom of parties to contract. In this case, the UM policy stated that it excluded reimbursement or credit to a workers' compensation insurer. The court held that Commerce could not recover against Arch for reimbursement of past or future compensation payments that had been made to Mr. Forgey. The court upheld the summary judgment motion granted in favor of the Forgeys and Arch.
At Lavis Law, our experienced car accident attorneys help Louisiana residents pursue compensation following an accident.  We provide personalized, efficient legal representation and offer a free, confidential consultation.  We can be reached by calling 866.558.9151.
More Blog Posts:
Louisiana Appellate Court Reverses Judge's Award Increasing Amount of Damages for Injured Plaintiff When Jury's Original Verdict was Supported by the Evidence, Louisiana Injury Lawyer Blog
Louisiana Court Holds Auto Insurance Company Not Liable for Property and Personal Injury Damage Caused During Driver's Attempt to Escape Police, Louisiana Injury Lawyer Blog